Hearken Cafe: Differently Abled, Differently Tabled
This Shahpur Jat eatery not only employs the deaf & dumb, but also raises much-needed awareness.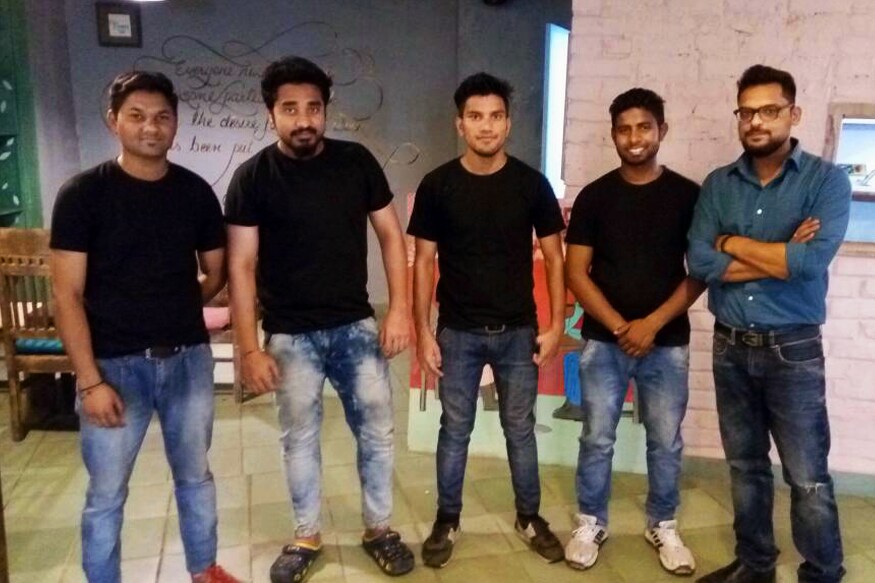 This Shahpur Jat eatery not only employs the deaf & dumb, but also raises much-needed awareness.
Amid the labyrinthine lanes and the lush designer alleys of south Delhi's Shahpur Jat, rests a café inquietude. Not a word is spoken, but tête-à-têtes here are more telling than anywhere else.
Manoj — in his 20s — is the usher-cum-server here. He greets customers with a genial nod and a smile. He then seats them comfortably, serves water and places a quirky-looking menu card. He is joined by fellow-server Rinkesh.
What is so unusual about the menu? It communicates using sign language. Next to every sub-section is a doodle, depicting a certain hand movement, aiding customers to connect with the servers; for both Manoj and Rinkesh, are deaf and mute.
The five-month-old café is quaint and cosy, with a nascent charm. It is called 'Hearken'. An ancient English word, hearken means 'to listen'. Fittingly named, the café promotes social inclusivity by fashioning an ambience wherein people listen to each other, even in the absence of words.
"My first cousin Smriti Nagpal (27) and I started the café. It is run by the deaf, so we have the Indian sign language on the menu — numbers, alphabets and signs. We want our guests to communicate with the servers easily," says Hearken Café co-founder Virat Suneja(30).
Smriti grew up with two of her siblings who cannot hear. While she is fluent in Indian sign language, Virat has a reasonable command. The cousins, therefore, came up with the idea of a place that not only employs the differently-abled, but also raises much-needed awareness.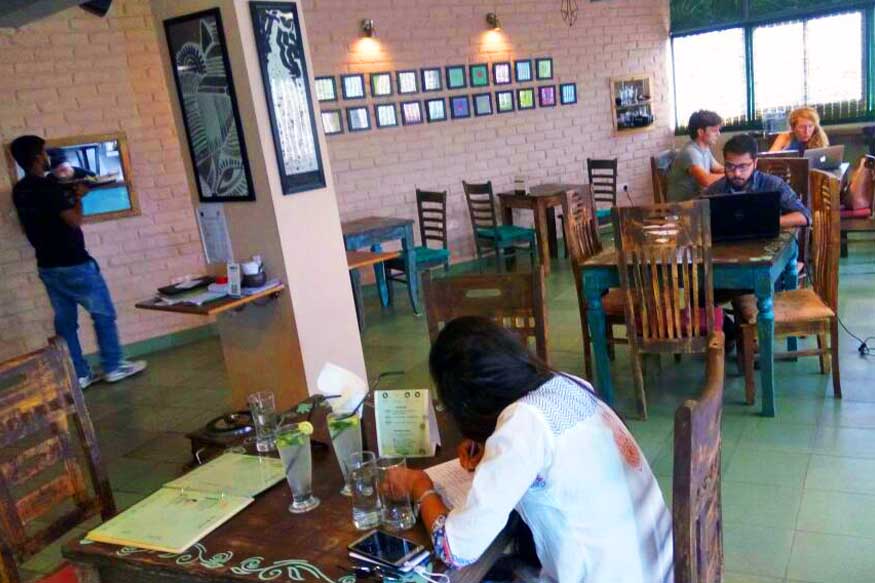 "While I have a hospitality background, Smriti has been working as a sign-language interpreter in DD News for the last 10 years. We collaborated and Hearken came into being. We wanted to break the stereotype by hiring the deaf and mute; they too deserve to work like the rest of us. We know the language is a barrier, but we still promote interaction with guests," says Virat.
For the uninitiated, sign language is, and should be, as central as any other language. According to the World Health Organisation, over 5% of the world's population — or 360 million people — has disabling hearing loss.
"Schools allow students to opt for international languages like French and German. I believe English would suffice when you cross borders. But teaching the Indian sign language should be made mandatory in schools. By communicating through gestures, we are conveying a very important, yet simple message — that we are all equal," says Neelanjali Chauhan, a customer.
Apart from the solitude, Hearken's other specialties include pizzas, pita bread and hummus, and pastas.
The café — besides being a gastronomical delight — humbly hosts other events like comedy shows, poetry evenings, wherein the deaf and mute interact uninhibitedly. "We also have sign language classes on Tuesdays, between 5pm and 6pm," says Virat.
But how do two servers run the whole café?
"Shahpur Jat is a niche market. In the absence of a liquor licence, there aren't too many customers on weekends. In fact, the place is more crowded on weekdays. While we are looking to hire more people, right now we just manage," he says.
Virat and Smriti hope to expand the business in five years. "We want to open more outlets in different parts of the city. It will generate hospitality and tourism jobs for these people," he says.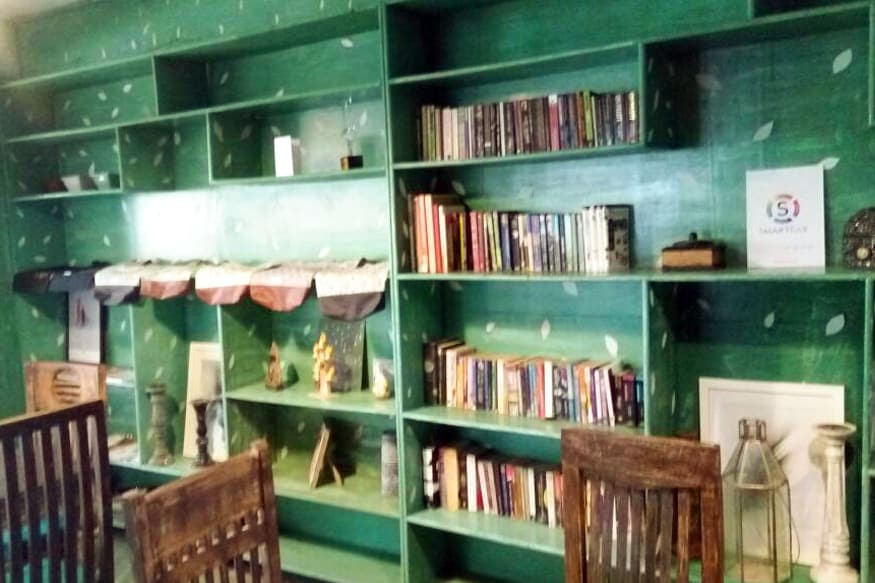 As part of their inclusivity campaign, they also have on display bags, notepads and purses — that have been crafted by the deaf and mute. "Smriti has her own social enterprise, called Atulyakala — India's first deaf-designer brand," Virat explains. The items are priced a few hundred rupees.
It's been a busy day. Manoj and Rinkesh wave at retiring guests, almost like a custom. The guests wave back, then hold their fingers at the chin, signing a "thank you". It plays out beautifully against a quote by Rumi that reads: Everyone has been made for some particular work, and the desire for that work has been put in every heart.
Read full article
Countdown To
Elections Results
To Assembly Elections 2018 Results