GET Stock

Quotes


How to Squeeze in an Affordable Ski Holiday This Winter
Here's a breakdown of the cheapest average daily rates for hotels at a selection of ski resorts around the world.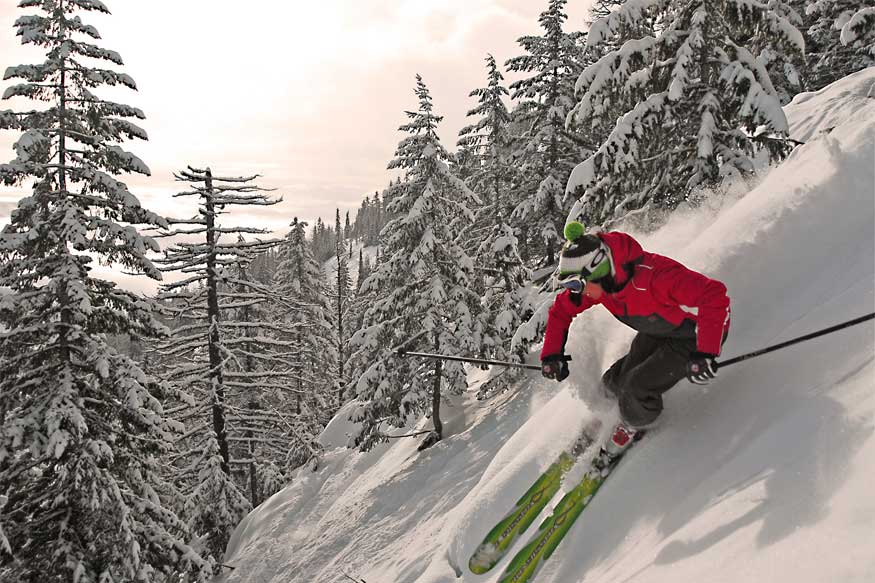 Whistler (Photo courtesy: AFP Relaxnews/ Destination Canada/ Brand Canada)
Post-holiday expenses hit your ski budget this winter? Number crunchers over at Expedia have come up with a calendar of the most affordable times to hit ski destinations around the world, from Whistler, to Aspen, Zermatt to Vail.
In their Snow Boots Report, which polled more than 13,000 consumers in 13 countries, respondents named Switzerland the best ski and snowboarding destination, and also deemed Swiss skiers the most skilled in the world.
After Switzerland, US respondents favored Canada as their favorite ski destination.
For American respondents, the total cost of the vacation and snow quality were cited as the top considerations when booking a ski holiday, followed by reputation and safety.
Hoping to squeeze a ski or snowboarding holiday out of the final months of winter, and your budget? Here's a breakdown of the cheapest average daily rates for hotels at a selection of ski resorts around the world:
Alta, Utah: cheapest average daily rates can be found in January
Snowbird, Utah: cheapest average daily rates can be found in January
Breckenridge, Colorado: cheapest average daily rates can be found in January
Jackson Hole, Wyoming: cheapest average daily rates can be found in January
Zermatt, Switzerland: cheapest average daily rates can be found in January
Banff, Canada: cheapest average daily rates can be found in January
Gulmarg, India: cheapest average daily rates can be found in January
Livigno, Italy: cheapest average daily rates can be found in January
Aspen, Colorado: cheapest average daily rates can be found in February
Keystone, Colorado: cheapest average daily rates can be found in February
Lake Tahoe, California: cheapest average daily rates can be found in March
Vail, Colorado: cheapest average daily rates can be found in March
Park City, Utah: cheapest average daily rates can be found in March
Mammoth Lakes, California: cheapest average daily rates can be found in March
Whistler, Canada: cheapest average daily rates can be found in March
Mayrhofen, Austria: cheapest average daily rates can be found in March
Tiffindell, South Africa: cheapest average daily rates can be found in July
Queenstown, New Zealand: cheapest average daily rates can be found in September
Also Watch
Read full article