New List of World's 50 Best Beaches Topped by Grace Bay
Here is the list of world's best beaches.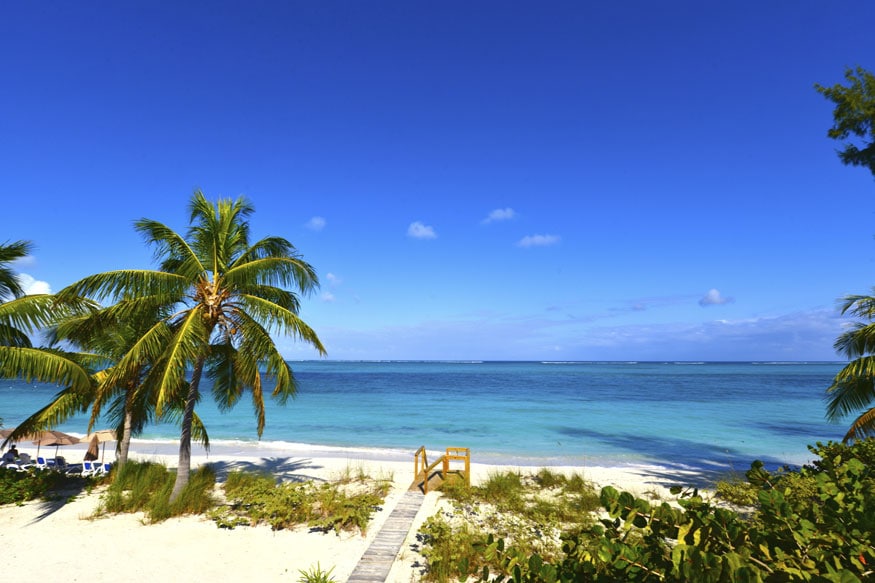 Grace Bay (Photo courtesy: AFP Relaxnews/ waterotter/ Istock.com)
In the market for a beach holiday this winter? Just in time for the first snowfall of the season, a new ranking of the world's 50 best beaches has been released, with Grace Bay in Turks and Caicos taking the lead.
For the index, Canadian online travel agency FlightNetwork, asked 600 travel journalists, editors, bloggers and travel specialists to weigh in on their favorite beach destinations around the world.
"You might love beaches, but these guys do it for a living," said Luke Sheehan, VP of Marketing at Flight Network.
"What makes this list so unique is that our participants could compare and contrast the world's best beaches from firsthand experience and their careers within the industry. We don't think there's a more trustworthy or accurate list out there."
Beaches were ranked according to five criteria: beauty, remoteness, sand and water quality, annual days of sunshine and average annual temperature.
While the list is represented by beaches in Africa, Europe, Asia, North and South America, the top three beaches on the podium are Grace Bay, followed by Australia's Whitsunday Islands, and Anse Lazio in the Seychelles.
"The protective and remarkably colorful barrier reef, which sits 1.6 kilometers off the shore, keeps the ocean swells at bay, making Grace Bay one of the most ideal places to soak in warm Atlantic waters," reads the report.
"Swimmers enjoy consistent plush sands without the annoyance of rocks, seaweed or pollution."
Here are the top 10 beaches, according to FlightNetwork:
1. Grace Bay, Turks & Caicos
2. Whitehaven Beach, Australia
3. Anse Lazio, Seychelles
4. Pink Sands Beach, Bahamas
5. Navagio Beach, Greece
6. Baia Dos Porcos, Brazil
7. Playa Paraiso, Mexico
8. Hyams Beach, Australia
9. Hidden Beach, Mexico
10. Trunk Bay, US Virgin Islands
Get the best of News18 delivered to your inbox - subscribe to News18 Daybreak. Follow News18.com on Twitter, Instagram, Facebook, Telegram, TikTok and on YouTube, and stay in the know with what's happening in the world around you – in real time.
Read full article