New Star Wars Hyper-reality Attraction to Feature Haptic Feedback
'Star Wars: Secrets of the Empire' is described as the first of its kind for Disney.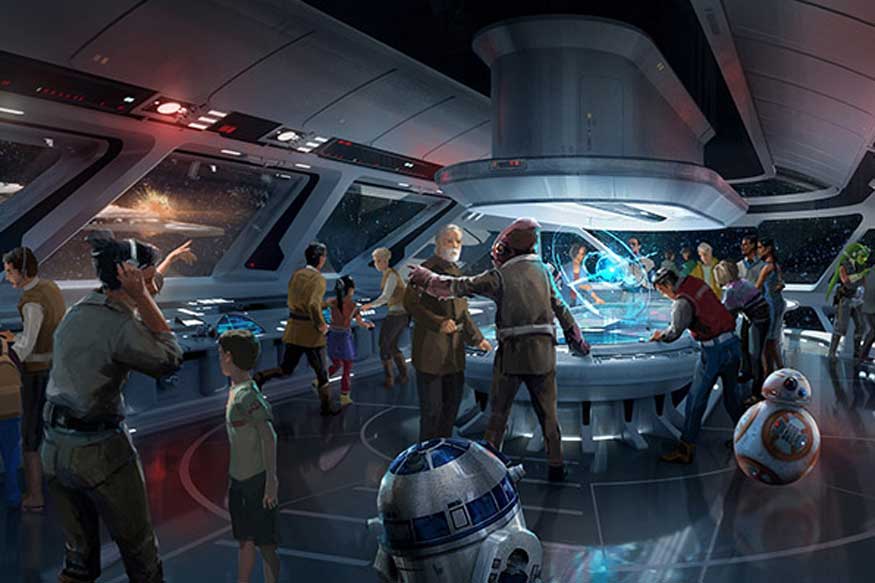 As part of Disney's Star Wars-themed hotel, resort and theme park, a new hyper-reality experience will open across Disney parks in the US. (Photo courtesy: AFP Relaxnews/ Disney Parks)
Disney has announced plans for a new "hyper-reality" Star Wars attraction that will be opening at its US parks over the holiday season.
To be called "Star Wars: Secrets of the Empire," the attraction is described as the first of its kind for Disney.
The untethered experience will be an immersive and multi-sensory one, combining the magic of illusion, new technologies and virtual reality to parachute guests into a galaxy far, far away.
Along with sight and sound, the experience will also involve stimuli like touch, smell and motion.
One of the newest technologies that will be used to elevate the virtual reality experience will be haptic feedback, which simulates the sense of touch in the virtual world with the application of vibration, force and motion on virtual objects.
The overall effect will allow guests to interact and engage with Star Wars characters in a new and more immersive way, says Disney.
The attraction is being designed by entertainment company The Void.
"A truly transformative experience is so much more than what you see with your eyes. It's what you hear, feel, touch, and even smell. Through the power of The VOID, guests who step into Star Wars: Secrets of the Empire won't just see this world, they'll know that they are part of this amazing story," said Curtis Hickman, The Void co-founder and chief creative officer in a statement.
"Star Wars: Secrets of the Empire" will open at Disneyland Resort's Downtown Disney and Walt Disney World Resort's Disney Springs in the winter of 2017.
Get the best of News18 delivered to your inbox - subscribe to News18 Daybreak. Follow News18.com on Twitter, Instagram, Facebook, Telegram, TikTok and on YouTube, and stay in the know with what's happening in the world around you – in real time.
Read full article