New York Tops List of Most Instagrammed Cities of 2017
After New York, users are most likely to take snaps and selfies in London, Moscow, Sao Paulo and Paris.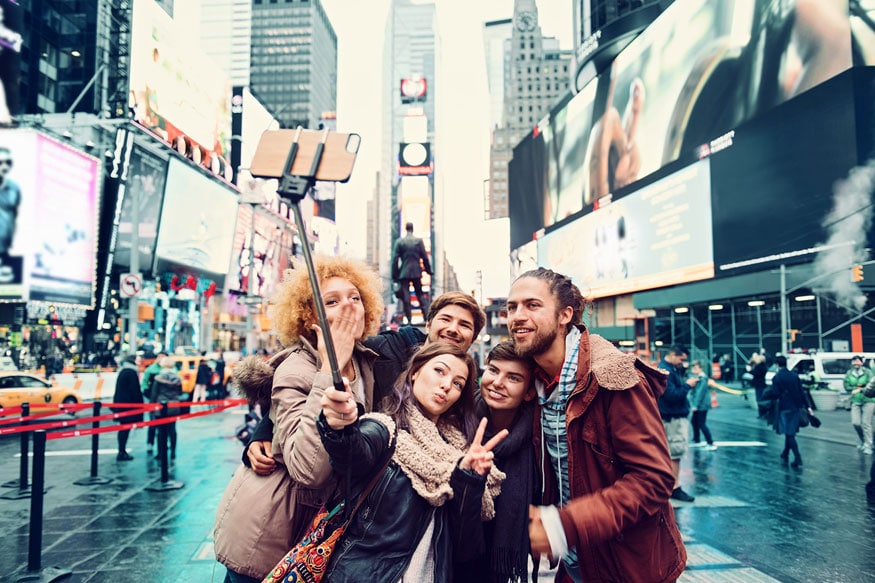 New York was the most Instagrammed city of 2017. (Photo courtesy: AFP Relaxnews/ lisegagne/ IStock.com)
New York, with its inimitable urban streetscapes, neon lights, iconic landmarks and beautiful, diverse locals has proven to be the world's most photogenic city, topping Instagram's 2017 list of most Instagrammed city of the year.
Instagram has become one of the world's most powerful and influential social media apps, counting 800 million users around the world.
The photo-sharing site's annual Year in Review report captures the zeitgeist of the year, from the top Instagram hashtags, most-liked posts and most-followed celebrities.
Interestingly, this year's results for the most Instagrammed cities remain largely unchanged from 2016 with the exception of a little shuffling in the final half of the list. The top 10 ranking is based on geotags.
Like last year, after New York, users are most likely to take snaps and selfies in London, Moscow, Sao Paulo and Paris, which round out the top five spots.
Similarly, Disneyland in Anaheim is the most Instagrammed location of 2017, not unlike in 2016, when Disney theme parks as a whole took the top spot.
After Disneyland, the top five places on the list of locations include Times Square, Central Park, the Eiffel Tower and Tokyo Disneyland.
Here are the most Instagrammed cities of 2017:
1. New York, New York
2. London, United Kingdom
3. Moscow, Russia
4. Sao Paulo, Brazil
5. Paris, France
6. Los Angeles, California
7. Saint Petersburg, Russia
8. Jakarta, Indonesia
9. Istanbul, Turkey
10. Barcelona, Spain
Most-Instagrammed locations of 2017:
1. Disneyland, Anaheim, USA
2. Times Square, New York City, USA
3. Central Park, New York City, USA
4. Tour Eiffel, Paris, France
5. Tokyo Disneyland, Tokyo, Japan
6. Disney's Magic Kingdom, Orlando, USA
7. Musée du Louvre, Paris, France
8. Brooklyn Bridge, Brooklyn, USA
9. Disney California Adventure Park, Anaheim, USA
10. Las Vegas Strip, Las Vegas, USA
Get the best of News18 delivered to your inbox - subscribe to News18 Daybreak. Follow News18.com on Twitter, Instagram, Facebook, Telegram, TikTok and on YouTube, and stay in the know with what's happening in the world around you – in real time.
| Edited by: Manila Venugopal
Read full article