Singapore Tops List of Best Expat Destinations 2017
Looking to start a new chapter in your life? Pack your bags for destinations like Singapore, Norway and New Zealand.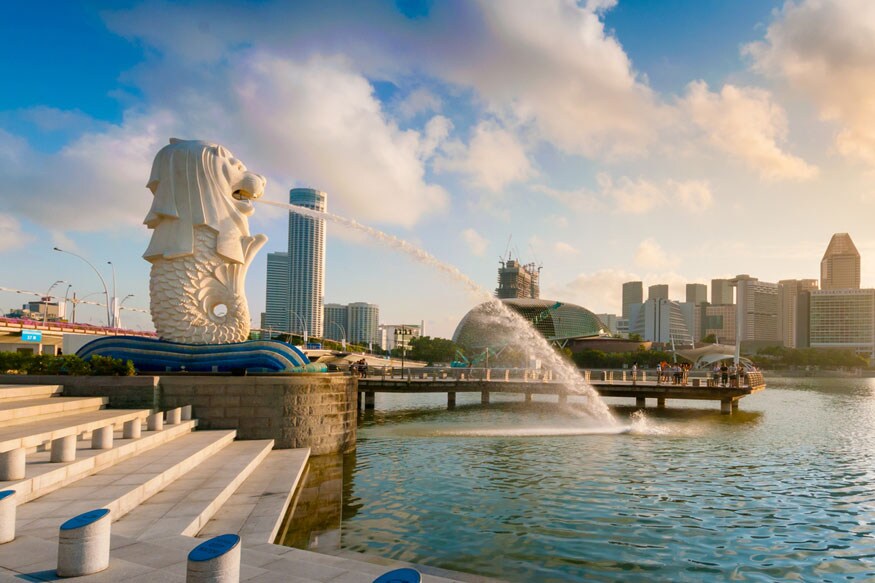 Singapore (Photo courtesy: AFP Relaxnews/ istock.com/ primeimages)
Expats living in Singapore are the happiest with their new lives, according to a new list that ranks the best expat destinations in the world.
If you're looking to start a new chapter in your life, the results of the latest HSBC Expat Explorer Survey suggest packing your bags for destinations like Singapore, Norway and New Zealand, which took the podium as the top three destinations for expats.
For the report, more than 27,500 expats weighed in about their experience abroad, making it one of the largest surveys of its kind. This year marks the report's 10th edition.
With 83 percent of expats in Singapore expressing confidence in the country's political stability, 73 percent confident in the local economy, and 64 percent saying that their quality of life has improved since moving, Singapore promises the most successful transition for expats.
This year is the third in a row that Singapore tops the Explorer Survey.
Looking to make more money? Expats living in Singapore also report seeing an average 42 percent increase in their annual income compared to back home, equal to nearly US$118,000.
Expats in Singapore likewise said that they have more money to play around with at the end of the month, with two-thirds (65 percent) enjoying more disposable incomes.
Singapore is also rated highly for families, safety, education and healthcare.
The Nordic model of a flexible, secure employment market, free education and universal healthcare helped Norway climb up four spots to take second place, while quality of life helped New Zealand take third.
Overall, HSBC analysts estimate that life abroad typically increases expat income by 25 percent, with the average expat earning just shy of US$100,000 a year.
Among those who do make the leap, 41 percent said they've adopted a more positive outlook on life and 44 percent said they're more physically active.
The results of the HSBC survey strike a very different chord to another ranking released earlier this month by expat networking site InterNations which surveyed 13,000 expats.
In that list, Singapore ranks 9th while Bahrain comes out on top.
Here are the top expat destinations according to the HSBC Expat Explorer survey:
1. Singapore
2. Norway
3. New Zealand
4. Germany
5. Netherlands
6. Canada
7. Australia
8. Sweden
9. Austria
10. United Arab Emirates
Top countries for Economics: Switzerland, Norway, Germany
Experience: New Zealand, Spain, Portugal
Family: Netherlands, Sweden, Singapore
Get the best of News18 delivered to your inbox - subscribe to News18 Daybreak. Follow News18.com on Twitter, Instagram, Facebook, Telegram, TikTok and on YouTube, and stay in the know with what's happening in the world around you – in real time.
| Edited by: Manila Venugopal
Read full article