The USA Tops The List of New Year's Destinations
France is the second most popular destination, followed by Brazil, Mexico and Canada.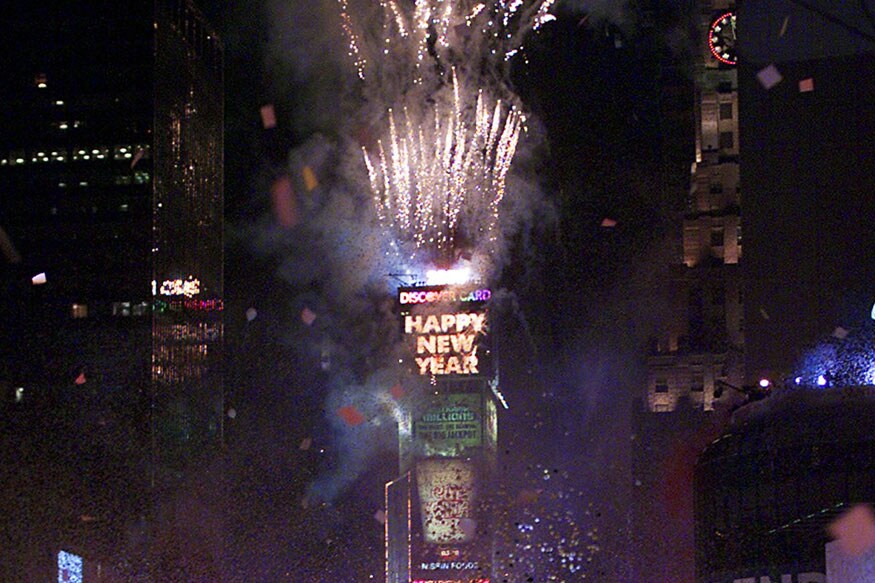 New York is the most popular destination for New Year's revelers staying in Airbnb listings. (Photo courtesy: AFP Relaxnews/ Timothy A Clary)
Airbnb has an estimated three million people with stays booked via the platform for December 31, as revelers from around the world head off to see in 2018 in a different country. According to recently published data from the accommodation platform, the USA -- and New York, in particular -- is the most popular destination for NYE.
More than 200 countries will welcome guests celebrating New Year's away from home. They hail from over 210 countries and territories, including Togo, Tajikistan, Surinam and the Faroe Islands.
This year, revelers are first and foremost heading to the USA, according to the bookings made on Airbnb. France is the second most popular destination, followed by Brazil, Mexico and Canada. In terms of cities, New York comes top of the list for NYE getaways, with Paris second and London third, ahead of Tokyo and Sydney.
Airbnb has also seen bookings up in cities in Ecuador, Colombia and Nicaragua for NYE festivities. These three destinations have seen the strongest growth in reservations.
In France, and more specifically in Paris, the Champs-Elysées is likely to host visitors from all around the world this New Year's. Londoners lead the way, booking the most trips to the City of Light for the occasion. Revelers will also come from New York, Seoul, Los Angeles, Sydney, Buenos Aires, Mexico City, Amsterdam and Melbourne.
Get the best of News18 delivered to your inbox - subscribe to News18 Daybreak. Follow News18.com on Twitter, Instagram, Facebook, Telegram, TikTok and on YouTube, and stay in the know with what's happening in the world around you – in real time.
| Edited by: Manila Venugopal
Read full article