GET Stock

Quotes


This Airline Will Find a Free Pet Sitter For Your Dog, Free Lodging For Animal Lovers
Pet owners can leave for their holidays with peace of mind knowing that their beloved pets will be well taken care of.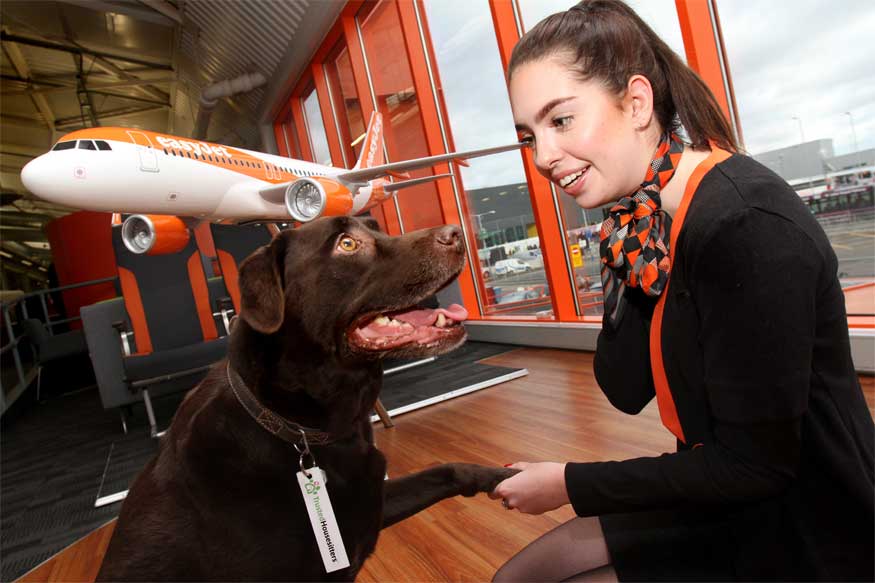 EasyJet has teamed up with TrustedHousesitters to offer free pet sitting services to flyers. (Photo courtesy: AFP Relaxnews/ easyjet)
EasyJet has launched a new program that will pair pet owners with a free sitter while they're on holiday, and animal lovers with free accommodation.
Set to launch this year, the pet-friendly program is a collaboration with international house and pet-sitting service TrustedHousesitters in response to the results of an easyJet survey: 58 percent of respondents said they would travel more often if they had better pet care solutions. Another 62 percent said the cost of pet-sitting services and concern for pet welfare prevented them from going away more often.
Under the program, pet owners can leave for their holidays with peace of mind knowing that their fur baby -- be it canine or feline -- turtle, bird or iguana, will be well taken care of. Likewise, money saved from kennels and paid pet-sitting services can go towards their vacation.
Animal lovers can also sign up to become a pet sitter in exchange for free accommodation across easyJet's European network.
Listings include all types of accommodations, from French chateaux and Parisian apartments to entire Greek islands. Likewise, animals aren't limited to cats or dogs, but also include chickens, pigs, goats and llamas.
"There are millions of pet owners in desirable locations all over the world without adequate pet care, we can now enable them to travel more often with peace of mind, boosting tourism while giving people more authentic travel experiences. This helps make travel easier and more affordable all round," said TrustedHousesitters Managing Director Tim Lyons in a statement.
"Our specialty is connecting people with authentic and amazing places to stay which include the company of an adorable pet, easyJet's specialty is getting people there -- I think we will make a great team."
The program is set to launch early this year.
Also Watch
Read full article