Trump Travel Ban Prompts Calls to Boycott Travel to The US
Calls to boycott travel to the US as a show of protest against President Donald Trump's travel ban are growing louder, with the biggest appeals coming from some individuals in its closest neighbor: Cana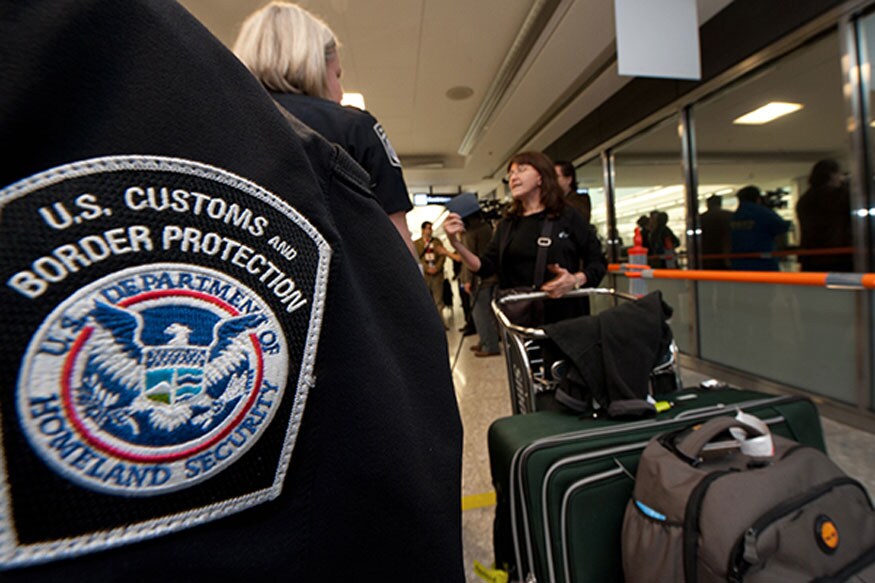 An international air traveler (R) presents her declarations to a US Customs and Border Protection Officer. (Photo courtesy: AFP Photo/Paul J Richards)
Calls to boycott travel to the US as a show of protest against President Donald Trump's travel ban are growing louder, with the biggest appeals coming from some individuals in its closest neighbor: Canada.
Following Trump's wide sweeping ban on refugees and travelers from seven predominantly Muslim countries, American protesters have been filling up airports and marching outside US consulates to express their outrage.
But the ban is also spurring non-Americans to show their solidarity with those affected, including a growing movement north of the border where Canadians are placing self-imposed travel bans to the US, and where the country's biggest daily newspaper, The Toronto Star, published a commentary this week calling on fellow Canadians to do the same.
"...the reprehensible Trump travel ban demands a personal response. As an ordinary citizen there is something you can do," wrote Mark Bulgutch, a journalism professor at Ryerson University in Toronto and former journalist.
"You can tell the president that if he closes the door on people who don't deserve such callous treatment, we won't be using the door he has left open for us. We'll stop visiting the United States."
Over on Twitter, it seems other Canadians are two steps ahead of him, with some pledging to spend their time -- and more importantly money -- anywhere other than the US.
"Officially decided not to go to a conference in the US this summer. Might not step foot on US soil until 2021," tweeted Emmett McFarlane, a professor of political science at the University of Waterloo, along with newspaper columnist and author.
Another U of Waterloo professor Josh Neufield echoed the same sentiment.
"Difficult decision but I am boycotting all travel to the USA for four years under @POTUS. Apologies to seminar and conference organizers," he tweeted.
Trump's controversial ban has also had a ripple effect outside the travel industry, with some calling for the boycott of American-made goods and brands.
Coffee giant Starbucks has found itself in a difficult position as one of the most ubiquitous and easily identifiable US brands in the world: Trump's plan to build a wall between Mexico and the US prompted calls among Mexicans to boycott the coffee shop.
But Starbucks CEO Howard Schultz has been a vocal opponent of Trump's policies and announced this week plans to hire 10,000 refugees to protest the ban.
Meanwhile, in retaliation against Trump's move, lawmakers in Iraq -- one of the seven countries that are banned -- voted Monday to ban US citizens from entering their country.
| Edited by: Manila Venugopal
Read full article
Countdown To
Elections Results
To Assembly Elections 2018 Results