GET Stock

Quotes


Venice Restaurant That Ripped Off Tourists Slapped With Hefty Fine
The owners of the restaurant have been served with a €20,000 fine.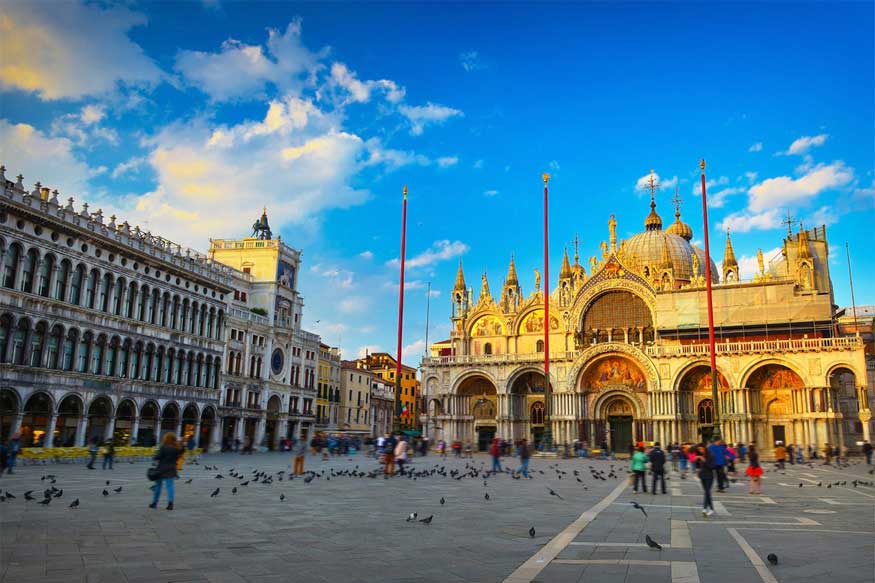 Venice's Piazza San Marco (Photo courtesy: AFP Relaxnews/ istock.com/ 751)
The unscrupulous owners of a Venice restaurant who tried to scam a group of Japanese tourists have been served with a €20,000 fine and is being investigated for health and safety violations.
It's not often that tourist victims get to see justice served. But after traveling around the world and tarnishing Venice's image, the story has prompted a police investigation, the city's mayor to weigh in, a hefty penalty, and generous compensation offers to the four Japanese students who had been wronged.
Some of the key takeaways from the incident: Don't be afraid to file a complaint with local police, do your homework when choosing a dining spot, and don't dine at The Osteria da Luca.
It's a story that has incensed both tourists and local Venetians alike.
After ordering a meal of four steaks, a seafood plate and a few drinks, four Japanese visitors were charged an eye-watering €1,143. Upon their return to Bologna, where they're studying Italian cuisine, the men filed a police complaint and garnered the attention of a Venetian civilian organization April 25 Group, which has been advocating on behalf of the ripped-off tourists.
Another three students from the same group were also charged €350 at Trattoria Casanova during the same visit, for three plates of seafood pasta.
The incident serves as a cautionary tale for travelers. Though not always possible -- many dining choices are the result of random walk-ins for most travelers -- a quick Google search for the offending Osteria da Luca would have revealed a slew of negative reviews and warnings from past diners.
On TripAdvisor, the restaurant's 310 reviews give it one and a half stars, with comments that scream "AVOID AT ALL COST" and "DON'T EAT HERE" in all caps, and other warnings like "beware" and "daylight robbery."
Likewise, the Trattoria Casanova was also in the spotlight last winter when a British family of three complained about being billed an extortionate €526 for lunch of grilled fish.
As part of damage control efforts, the Venetian Hoteliers Association has also offered the four students two nights' accommodation in a luxury hotel.
Also Watch
| Edited by: Manila Venugopal
Read full article