GET Stock

Quotes


'Wildlife Selfie Code' Provides Guideline on How to be a Responsible Tourist
A report by UK-based group World Animal Protection looks at the harmful impacts of wildlife selfies in the Amazon.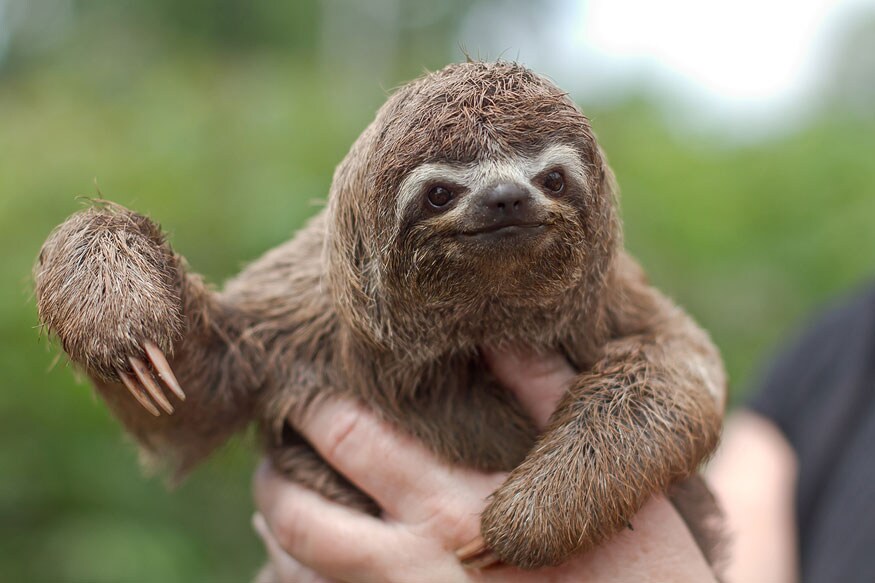 Animal rights group warns that sloth selfies, the latest Instagram trend, is cruel and exploitative. (Photo courtesy: AFP Relaxnews/ Snic320/ IStock.com)
An animal rights group has released a "Wildlife Selfie Code" in a campaign aimed at putting a stop to the Instagram phenomenon that rips babies from their mothers, traumatizes the animals, and leads to certain death for many.
In their latest report, the UK-based group World Animal Protection provides a "close-up on cruelty," looking at the harmful impacts of wildlife selfies in the Amazon.
Of the 34 billion images posted by 700 million users on Instagram, the animal rights group says that tens of thousands of selfies are taken with wild animals.
Since 2014, there has been a 292 percent increase in the number of wildlife selfies posted on Instagram -- 40 percent of which are "bad" animal selfies, defined as inappropriate interactions with a wild animal, the group adds.
One of the newer animal targets is the sloth, which has endeared itself to people for its slow pace, gentle nature, and smile-like facial features.
But taking a selfie with the sloth feeds an abusive trade in which handlers search the treetops for the animals, snatch them from their natural habitat and force them to live in noisy, chaotic environments where they are repeatedly passed around from tourist to tourist.
"These photos capture a moment of shareable joy for people, but for many of them, the animals' stress and suffering is left out of the frame," the group points out.
"Many people envy friends who post selfies of themselves hugging or holding wild animals, which sadly encourages more people to take their own photos."
Along with sloths, other animals that see similar fates include caimans, pink river dolphins, anacondas in the Amazon.
The report focuses on wildlife selfie tourism in two Amazonian cities -- Manaus, Brazil, and Puerto Alegria, Peru -- but can be applied the world over.
This past summer, a baby dolphin died on a Spanish beach after being passed around for selfie photos by tourists.
Here are the do's and don'ts of the Wildlife Selfie Code
Don't take a wildlife selfie if the animal
-Can be held, hugged or restrained
-You have to bait the animal with food
-The animal is dangerous and could cause harm
Do take a wildlife selfie if
-You've kept a safe distance from the animal
-The animal is in its natural home
-The animal is free to move and not captive
Also Watch
Read full article