GET Stock

Quotes


World Tourism Day 2017 Is All About Travel, Fun, Respect
World Tourism Day 2017 is focused on Sustainable Tourism.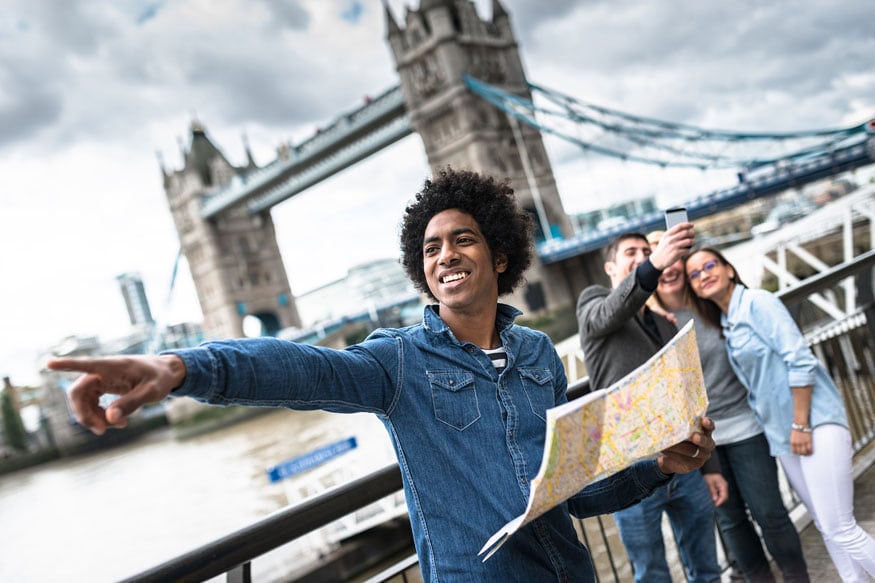 Image for representational purpose only (Photo courtesy: AFP Relaxnews/ franckreporter/ Istock.com)
September 27th is celebrated as the World Tourism Day to mark the day on which the statutes of World Tourism Organization (WTO) were incorporated in the year 1980.
The United Nations World Tourism Organization (UNWTO) is a body that promotes responsible, sustainable and universally accessible tourism.
The World Tourism Day 2017 sends the message to travel, enjoy and respect the culture and the people of the places we are visiting. The travellers are encouraged to make tourism a recreational activity by mutually respecting the global community as a whole and pave way to economic development of the world via Tourism.
👏👏 for you support, we have reached the goal for #WTD2017 participate & take the pledge to #TravelEnjoyRespect 👉 https://t.co/jjd2L3xMu5 pic.twitter.com/oeeKJvrHhm

— UNWTO (@UNWTO) September 26, 2017
World Tourism Day 2017 is focused on Sustainable Tourism. This year's theme is based on exploring the contribution of tourism to the Sustainable Development Goals (SDGs) of the United Nations.
As per UNWTO Secretary General Taleb Rifai, "Last year alone, 1.235 million travellers crossed international borders in one single year. By 2030, this 1.2 billion will become 1.8 billion. The question, as we celebrate World Tourism Day 2017, is how we can enable this powerful global transformative force, these 1.8 billion opportunities, to contribute to make this world a better place and to advance sustainable development in all its three pillars. This World Tourism Day, whenever you travel, wherever you travel, remember to respect nature, respect culture and respect your host."
Here is a look at the beautiful messages shared on Twitter to mark the World Tourism Day:
On this #WorldTourismDay, #UPTourism introduces Allahabad Heritage Walk. Be a part of this amazing experience for the first time ever. pic.twitter.com/n0r0b0ahWP

— UP Tourism (@uptourismgov) September 25, 2017
On #WorldTourismDay I welcome you all. Come to Bengal. Experience the sweetest part of India and take memories back home

— Mamata Banerjee (@MamataOfficial) September 27, 2017
On the occasion of #WorldTourismDay, be a tourist and come along as we take multiple heritage walks with a cultural touch through #PinkCity!

— Rajasthan Tourism (@my_rajasthan) September 27, 2017
Greetings on #WorldTourismDay. #MadhyaPradesh is blessed with natural and man-made splendours. I invite all to visit our beautiful state. pic.twitter.com/1g1jn4LHT9

— ShivrajSingh Chouhan (@ChouhanShivraj) September 27, 2017
Commit yourself to the cause of sustainable tourism as you satisfy your wanderlust. #WorldTourismDay pic.twitter.com/bLYrevhs6Y

— Karnataka Tourism (@KarnatakaWorld) September 27, 2017
#Telangana, the land of Tourism#WorldTourismDay wishes to all 💐 pic.twitter.com/Nx2bJ1hyDN

— Janasena Telangana (@JanaSenaTS) September 27, 2017
On #WorldTourismDay, inviting all to visit #Odisha, the land of myriad wonders & reaffirming commitment to make our state global destination pic.twitter.com/4ogVmsd3xJ

— Naveen Patnaik (@Naveen_Odisha) September 27, 2017
PM Narendra Modi invited the whole world to come and discover the beauty of India:
I specially urge my young friends to travel across India & see first hand the diversity of our vibrant nation. #WorldTourismDay

— Narendra Modi (@narendramodi) September 27, 2017
While the Ministry of Culture collated the Phenomenal Experience called India in this short video!
Let's celebrate our unity in diversity and #incredibleindia's great cultural and heritage values on this #WorldTourismDay . #अतिथिदेवोभव: pic.twitter.com/KQVt4AmUYR

— Ministry of Culture (@MinOfCultureGoI) September 27, 2017
And here's the one that sums up what travelling means to the travellers that travel across the globe to satiate their wanderlust:
The world is a book, and those who don't travel only read one page. #WorldTourismDay pic.twitter.com/XvUkiAYWV5

— Harjinder S Kukreja (@SinghLions) September 27, 2017
Also Watch
Read full article