'Trump Slump' Drives International Tourists to Canada Instead of US
Canadian is benefiting from the 'Trump Slump', a phenomeno that is driving people to countries other than the US, whether for business or pleasure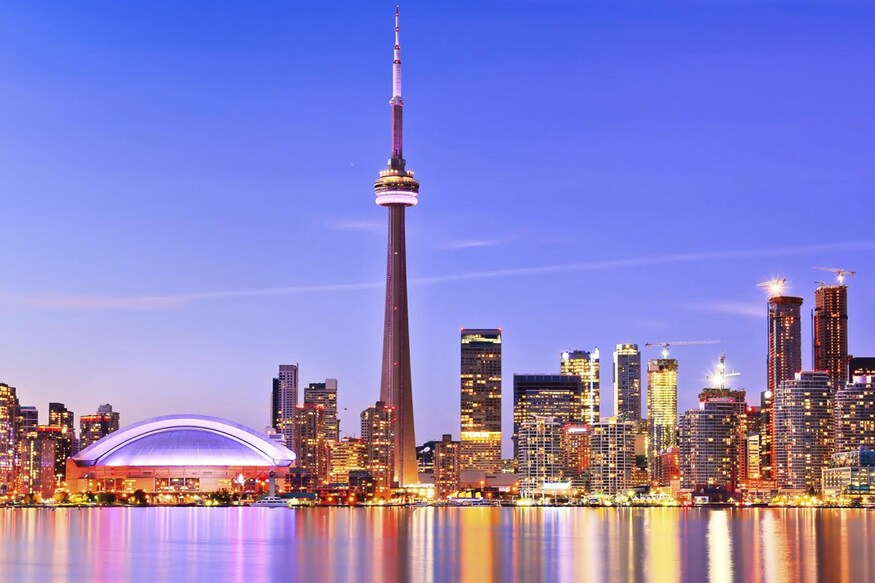 Toronto, Canada (Image courtesy: AFP Relaxnews)
Exactly a year after the election of Donald Trump as US president, the findings from a new travel report suggest that the 'Trump Slump' is real, with growth in international arrivals to US cities expected to fall behind cities in Canada by the end of the year. According to travel analysts who teased out trends from the newly released report "Top 100 City Destination Ranking," Canada stands to gain much from President Trump's controversial administration when it comes to tourism.
For example, New York has revised its forecast for international tourism arrivals this year to reflect a potential decrease of 300,000 visitors from its original figures. The Big Apple is forecast to host 13.1 million visitors in 2017, an increase of about 4 percent over 2016.
By contrast, Toronto predicts to see double-digit growth by the end of the year, with an estimated 4.45 million international arrivals -- an increase of 11 percent over 2016.
The report was written by market research provider Euromonitor International and presented at the World Travel Market in London this week.
Along with the Trump Slump, tourism in Canada is benefiting from the country's leader, Prime Minister Justin Trudeau, who is "young, trendy, clever, articulate and welcoming" and seen as the exact opposite of his US counterpart, reads the World Travel Market data analysis. "Canadian cities Toronto and Vancouver are in a strong growth period, as the low Canadian dollar ensures Canada is an affordable holiday destination for many," reads an excerpt from the report.
"Canada is also likely benefiting from some substitution effect, as its current political vision is the near-opposite of its southern neighbor, advocating openness and stronger ties with other countries."
Get the best of News18 delivered to your inbox - subscribe to News18 Daybreak. Follow News18.com on Twitter, Instagram, Facebook, Telegram, TikTok and on YouTube, and stay in the know with what's happening in the world around you – in real time.
Read full article