Tumhari Sulu: Decoding Vidya Balan's Simple Yet Appealing Sulu Look
In an exclusive interaction with News18.com, costume designer Rick Roy sheds light on what went behind Vidya Balan's transformation to the enchanting Sulu (Sulochana).
Known for her unconventional and often daring choices, National Award winning actress Vidya Balan is coming back on screen with Suresh Triveni's Tumhari Sulu. Vidya essays the role of a happy-go-lucky housewife whose life changes when she lands a job as a late night radio jockey. But the most striking feature is the simplicity and the relatability of her character and while Vidya's dialogue delivery is effortless in the trailer, it's also the costumes that have enhanced her character's minimalism.
In an exclusive interaction with News18.com, costume designer Rick Roy sheds light on what went behind Vidya Balan's transformation to the enchanting Sulu (Sulochana).
"I love the word sari wali bhabhi. It was particularly a complicated look for me to pull off. It might look simple but that's the challenge because I couldn't overdo it and still had to maintain a style factor. I wanted her clothes to be noticed without screaming for attention," he says.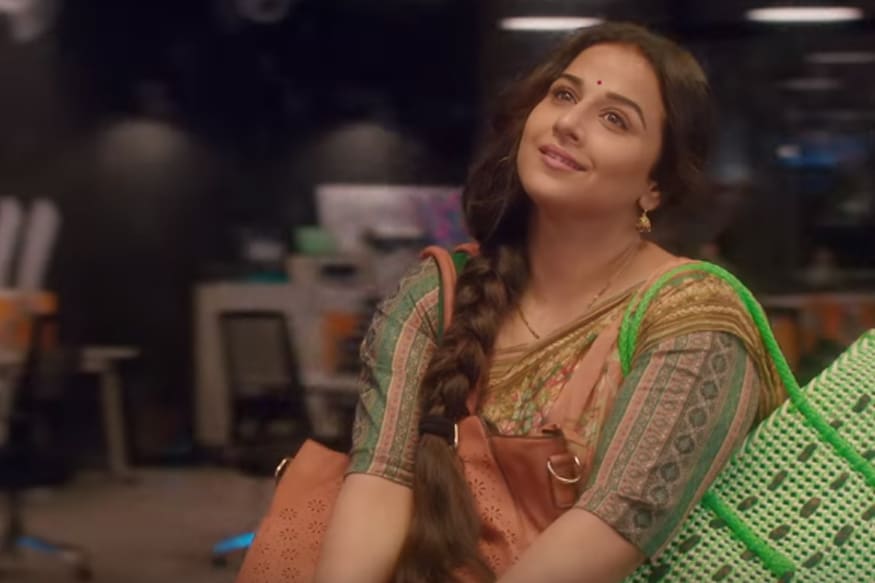 He explains how it was filmmaker Suresh's brief and the countless meetings that went into understanding the basic intricacies of Sulu's character. "I wanted each of her clothes to have an individualistic Suluness to it. The designing process was strictly governed by the director's brief. He drilled the character detailing in my head. Suresh made sure I understood the character- who she is, what she does, what she thinks, what she wants, how she looks at the world- literally the smallest details of her mannerisms. By the end, I felt like I knew Sulu as a real person."
"I would pick up saris, dupattas, salwar-kurta pieces and even table clothes for the shoot. Sometimes we had to cut fabrics and create saris for her," he adds.
On being asked about what's his favourite aspect of Sulu, Roy explains, "She's all heart but she has an identity of her own. It's not like a forced feminism angle but a simple thing like wanting to be someone and doing something that makes her strong. It was very interesting to see Vidya bring Sulu alive and how!"
He also shares that while it would sound funny, the costume team actually went and sat at railway stations and local markets to observe housewives. "We sat on railway stations and clicked pictures of women travelling. We also went to markets and sabzi mandis to figure out real-life elements from real people and we made notes of it all."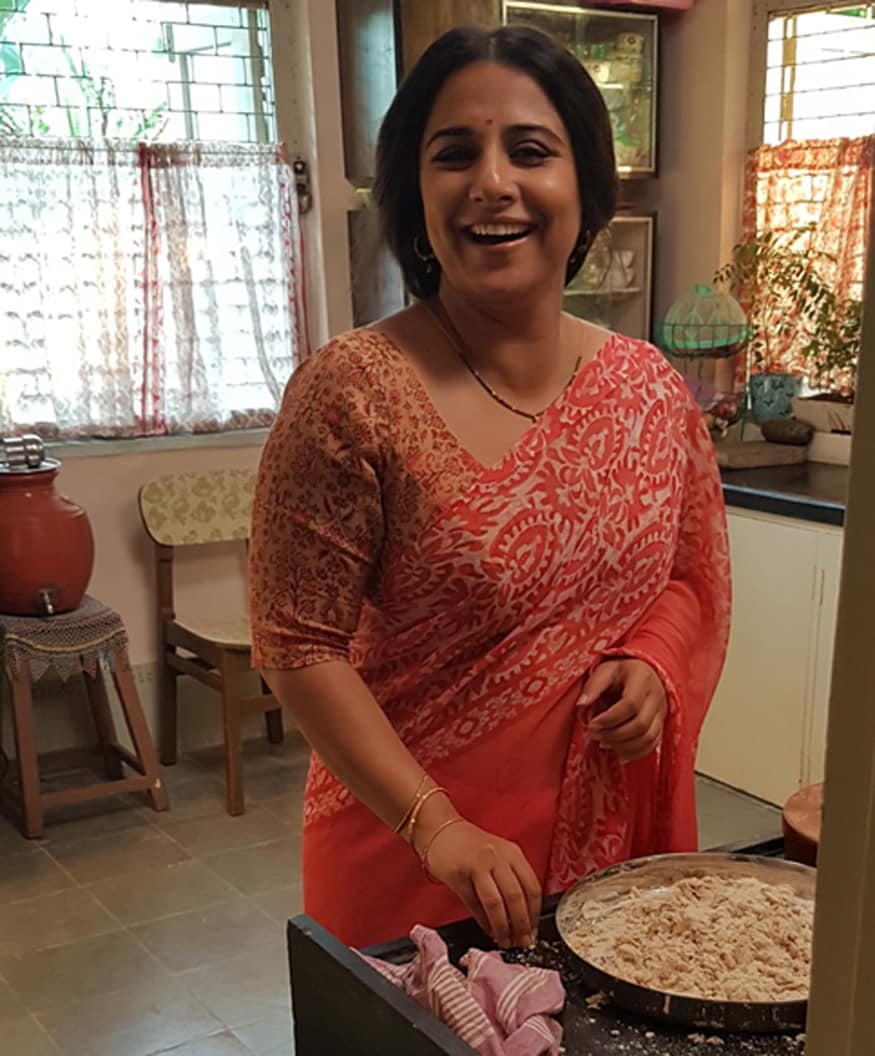 Quite interestingly, Vidya's entire costume designing has been a budget-friendly ride with the least expensive thing being a 30 rupee napkin and the most expensive one, a Rs. 3000 bag.
The designer, who has previously worked with Vidya in her last big-screen outing Begum Jaan, highlights how Vidya's stardom never interferes with her professional work. "In my 6 years of knowing Vidya and 2 years of working with her, I haven't met the superstar, Vidya Balan. No matter how big a star she is, she doesn't bring that with her."
"Working with Vidya is very easy and in fact, it feels like dressing a mannequin as she doesn't interfere even one bit in the designing and styling. She is very professional, respectful and extremely punctual," he adds.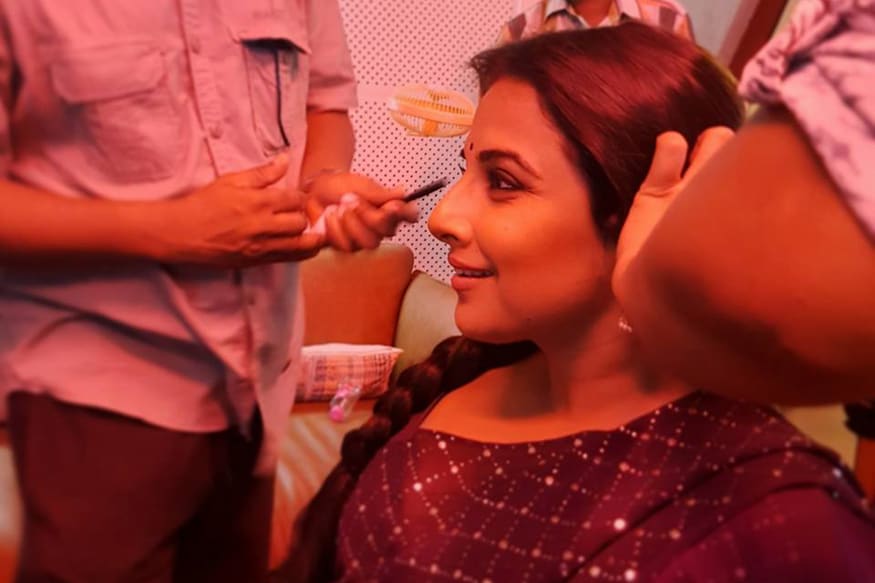 Stating that the entire cast and crew lived together like a family, he says, "I know it's clichéd but the entire team actually lived together like a family. There's no dull moment with Vidya at work. She'd be Sulu even in the vanity and entertain us all the time."
Roy adds that even though he doesn't style Vidya for events, but when she's on sets, she's a designer's delight. "It's not the actor you're dressing, it's like dressing her character and that's a delight. So, even if there are things she doesn't like personally, she'll be okay with it if it works for her character. That's the kind of freedom Vidya offers you."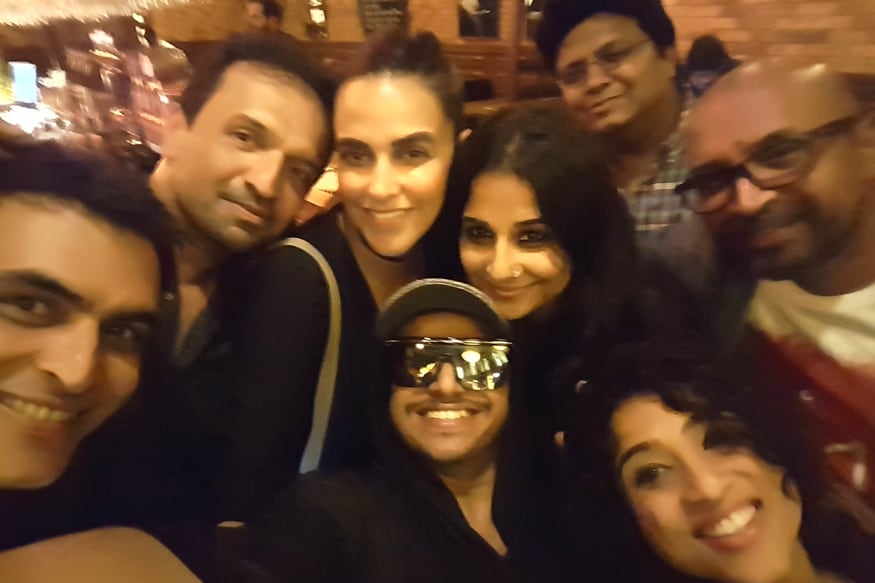 He also shares that it's more like a treat for a costume designer when one doesn't have to deal with the actor's personal reservations and is allowed free space to put in all their efforts just for the character.
Roy further cites an incident when someone praised Vidya's look and he felt the proudest on set. "During the shoot of Hawa Hawai, there were a lot of family members on the set. So Suresh's wife and mother had also come. Sangeeta, his wife, came up to me and shared how her mother loved the way Vidya looked that time. That's the biggest compliment for me."
The film, which also stars Neha Dhupia, Manav Kaul and RJ Malishka in key roles, is expected to release on November 17.
Get the best of News18 delivered to your inbox - subscribe to News18 Daybreak. Follow News18.com on Twitter, Instagram, Facebook, Telegram, TikTok and on YouTube, and stay in the know with what's happening in the world around you – in real time.
| Edited by: Kriti Tulsiani
Read full article