Veere Di Wedding: Trusted the Team to Give Costume Design the Importance it Deserves, Say Designer Duo Abu Jani-Sandeep Khosla
"Creativity just flowed from brief to imagination to sketches to costumes," said designer duo Abu Jani-Sandeep Khosla on designing costumes for Veere Di Wedding.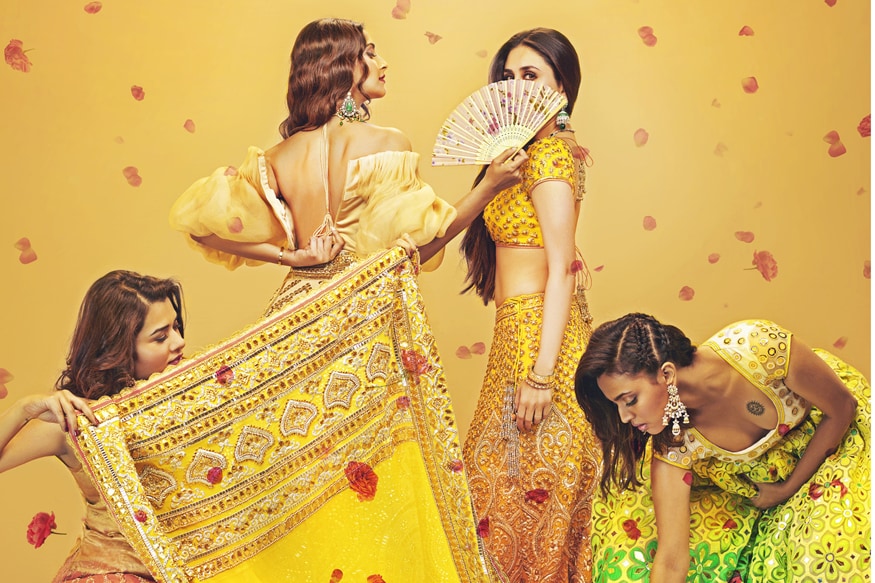 A file photo.
Sixteen years after designing costumes for Sanjay Leela Bhansali's larger than life film Devdas and winning a National Award for the same, noted designer duo Abu Jani-Sandeep Khosla are back at creating visual excellence on screen through their creations in Kareena Kapoor Khan and Sonam Kapoor starrer
Veere Di Wedding
(VDW).
Speaking about what got them on board the film, after a long hiatus from Bollywood, the designer duo said in an exclusive email interaction with News18.com, "VDW was a no-brainer of a decision. We knew instinctively that we wanted to work with Rhea and Sonam. Rhea is a pathbreaker in her own right. Sonam our muse. We trusted this team to give costume design the importance it deserves. This was a dream collaboration with passionate creative minds dancing together. We are fortunate to work with directors and producers who share the same passion for quality and detail when it comes to design. It's why we worked with Bhansali on Devdas 16 years ago. It's why we worked on VDW with the fabulous Rhea Kapoor. It's about mutual respect, trust and chemistry."
As designers for whom clothes aren't just mere fashion, but something that projects a person's unique personality and lifestyle, each of Abu Jani-Sandeep Khosla's outfits are carefully crafted to bring every character to life. "We designed for each character keeping this tenet in mind. The clothes speak and help to define the character," said the duo.
Talking about designing costumes for a film where all the lead characters are female and making sure that each one looked unique in her own way, Abu-Sandeep said, "It is much the same as designing for a real life wedding when you are dressing multiple members of a family/attendees. One designs for each individual member keeping in mind their physicality and personality as well as the occasion or event. Who they are in the wedding party? What suits them best? It's about ensuring you create a beautiful tableau."
Revealing very little about Kareena's character Kalindi, who is the bride in the film, Abu-Sandeep mentioned that like any bride she is the most important woman. "It's her day or in the case of an Indian wedding her days to shine. Just as we would give that distinctive look for a bride who is a client we made sure Kalindi in the film stands apart."
While the designers spent a considerable amount of time understanding each woman and the actor who plays it, the designers were quick to point out that they were "given a beautifully detailed brief on each character as well as the storyline by Rhea". "Creativity just flowed from brief to imagination to sketches to costumes," they added.
Unlike Devdas' rich colour palette and intricately crafted exquisite outfits, the palette for VDW seems deliciously diverse. From nudes and earth tones to dramatic shades of grey black and blue, fresh pastels to jewel tones, the characters don everything chic and trendy. The fabrics employed are fine and sheer, and include organza, georgette and silks.
| Edited by: Shantanu David
Read full article
Countdown To
Elections Results
To Assembly Elections 2018 Results