Vidya Balan Doesn't Interfere; Trusts Director, Designer Completely, Says Begum Jaan Designer Rick Roy
In an exclusive interaction with News18.com, costume designer Rick Roy talks about Vidya Balan's look in Begum Jaan, all that went into making the costumes realistic and believable and the experience of working with the actress.
Vidya Balan, known for her choice of bold and unconventional roles, is returning to the big screen this Friday as Begum Jaan. Directed by the national award winning filmmaker Srijit Mukherji, Begum Jaan, sees Balan as a brothel's madam and Bollywood's well-known glamour stylist, Rick Roy has a pivotal role in making her the Jaan that she appears to be.
"She transformed herself completely for this character and a lot of things that you wouldn't expect Vidya to do, she does it so effortlessly in this film," says the designer while speaking to News18.com.
"She just becomes the character and does what the character will do. There was no Vidya Balan on sets, it was only Begum Jaan," adds the designer.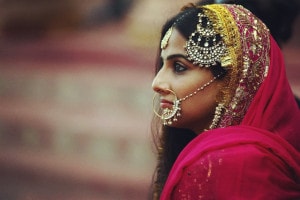 Roy states that the costumes are realistic with reference to the period the film is set in and that even though her character has a sense of style, it's not put together. According to him, it's random and it still makes a statement.
From sourcing out naturally dyed cottons to custom-made antique jewellery for the lead and supporting cast - the team put it together in a short span of 21 days. "It was a lot of hard work but it was a great experience. I guess only when you're pushed to the extremes, you realise how far you can go and Begum Jaan pushed me to that limit."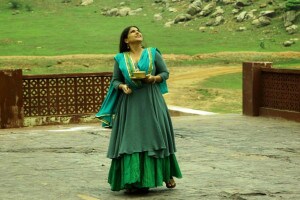 Popular for designing for item songs, Begum Jaan happens to be his first-period film and an elated Roy tells us that a lot of research has gone into the conceptualization. "We did a lot of research from different mediums. When I told my dad about the film, he said you must read some books and that's what I did - I went to libraries and researched from books. I have 2 friends whose grandparents moved during the partition, so I even spoke to them and got their inputs."
When asked about his experience of working with Vidya, the designer says, "She is a jaan to work with - extremely professional and very helpful."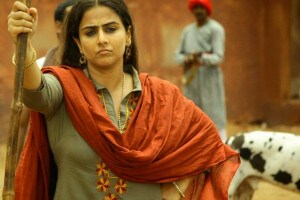 "She doesn't interfere in the costuming process. She is with the director and the designer on the project always. At least with me that's how it was. She said I trust you one hundred percent - do what you do best and make a begum jaan out of me," he adds.
He further mentions that even though he's known Vidya for a long time, this is his first film with her. The two of them will be collaborating again for 'Tumhari Sulu'.
Roy highlights the role costumes play in creating a character and a film like this. "Sudhir Mishra once told me that costumes make a character. No matter how much effort an actor puts into his or her character, unless she sees herself in the mirror as the character, she won't be able to do her best."
"I wanted to make sure when Vidya Balan looks into the mirror, she should see Begum Jaan and not herself, he adds while stating that one needs to see, believe and be convinced that it's the character and not her.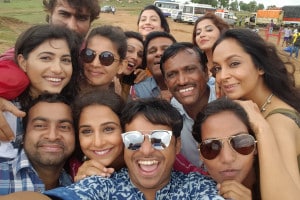 Though Roy doesn't style her for events and other public appearances, he maintains that Vidya's style is effortless. "I keep telling her that the prettiest version of Vidya is when she's home sitting in that corner sofa with a cup of tea in her hands. Just simple kajal in her eyes, silver jhumkas and no makeup at all with that big gorgeous smile on her face - that's the best Vidya Balan style for me."
Get the best of News18 delivered to your inbox - subscribe to News18 Daybreak. Follow News18.com on Twitter, Instagram, Facebook, Telegram, TikTok and on YouTube, and stay in the know with what's happening in the world around you – in real time.
| Edited by: Kriti Tulsiani
Read full article