Vintage Jewellery to Add Grandeur at India Couture Week 2018
Designers Anju Modi, Falguni and Shane Peacock, Shyamal and Bhumika among others will be showcasing their collections at India Couture Week 2018.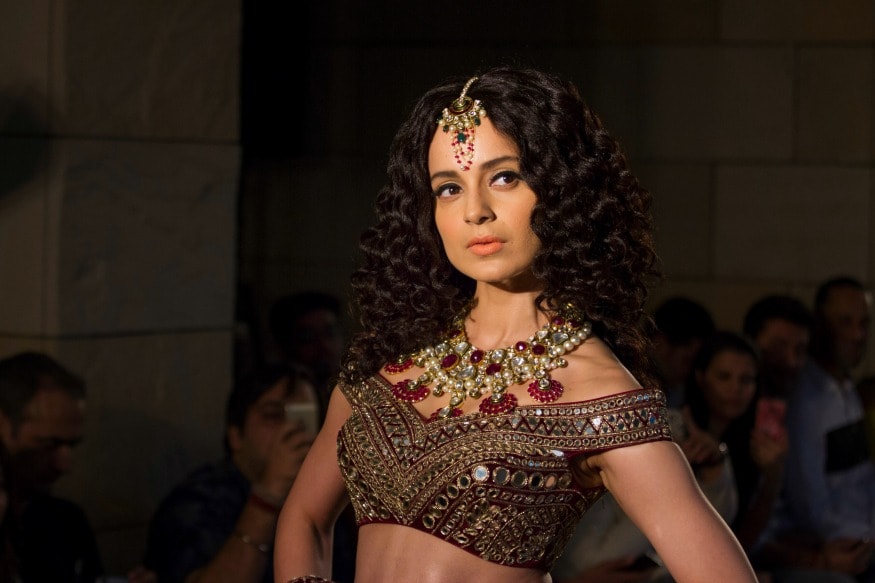 A file photo of Kangana Ranaut in Manav Gangwani ensemble during India Couture Week 2016.
Jewellery pieces taking inspiration from the colonial era of 18th century with some of the designs showing the rich diversity and splendour of Indian royal history is going to be part of a show by Anju Modi, Shyamal and Bhumika and Falguni and Shane Peacock at India Couture Week (ICW) that will start in Delhi from Wednesday.
Brand RK Jewellers, located at Capital's South Extension, is going to add vintage touch to Anju Modi's touch with a collection that draws inspiration from the colonial era of the 18th century.
"Jewellery, at the time, used to be the main accessory, so each piece of the collection is a statement in itself. We have used colourless fancy shape diamonds and precious gemstones including emeralds and rubies for this collection.
"Achieving the right craftsmanship was of utmost importance as in that era, all the jewellery was completely handmade. So, the craftsmen had to be flown in from West Bengal to achieve the level of precision," said Rohan Sharma, Managing Director, RK Jewellers South Extension.
The Shyamal and Bhumika collection will have The Be Royal designs by the brand.
"Elegant, sophisticated, composed and stylish, we are bringing together the rich diversity and splendour of Indian royal history, with its various hues and facets, to create heirloom quality regalia that can be passed on from generation to generation. Through this collection we honour our kingly heritage, responsible for nurturing and moulding the rich Indian legacy of jewellery making," said Sharma.
The collection comprises wholly of traditional pieces, including tiaras, using old Indian techniques of jewellery making. The team of artists has delved into the country's classical and imperial depths to create pieces inspired by the majesty of Indian monarchs and dynasties, borrowing inspiration from the mythical to the historical.
The collection uses rare gemstones, coloured pearls and tradition polki set in hallmarked gold.
Art Nuevo by Prakshi Fine Jewelry for designers Falguni and Shane Peacock at India Couture Week 2018 is going to add more drama to the fashion week.
"The design witnesses an intense hue and luxe essence inspired by geometric patterns birthing staggering contemporary designs. The range gracefully fuses elegance and vogue depicting the modern age glamour. Each piece has been crafted gorgeously, making it an ideal for an elusive tasteful statement.
"Diamond chokers, ear sliders, dramatic stackable rings, alluring pendants and bracelets make for perfect pieces of the collection," said Prakshi Sharma, Creative Head & Designer, Prakshi Fine Jewelry.
Read full article