Virtual Skin Consultations, Lipstick Advice: Is Augmented Reality The Next Big Beauty Trend?
Forget waiting weeks for an appointment with your dermatologist -- what if you could get a personalized skincare consultation online?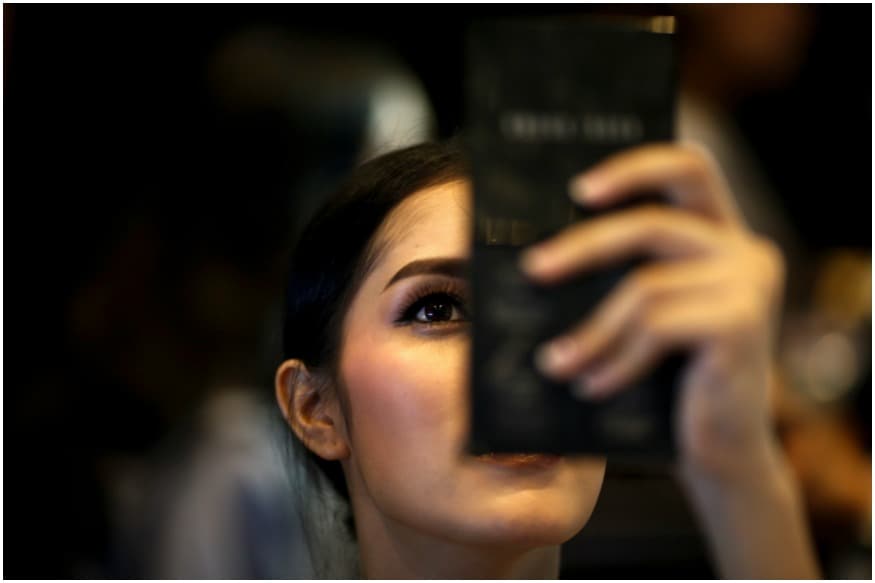 (Photo: Reuters/Image for representation)
Such is the concept behind augmented reality technology provider ModiFace's latest project -- a web-based skin assessment platform designed for skincare brands. The technology, which was unveiled earlier this week, allows users to upload a photo of their complexions; the platform then assesses the image, focusing on issues of dryness, texture and discoloration.
Once the virtual skin diagnosis has been made, the technology can recommend suitable skincare products for the user -- all with a positive tone and approach.
"We realized that instead of scoring the user's skin based on different dimensions, it would be far more useful to provide specific personalized advice that is both motivational and instructional," ModiFace founder and CEO Parham Aarabi said in a statement.
"In other words, instead of criticizing the user's skin or measuring their 'skin age', we tell users what is great about their current skin and how to maintain and enhance their skin health."
ModiFace's platform, which is compatible with all operating systems on mobile, tablet and desktop devices, is the latest example of how augmented reality is impacting the beauty industry.
In July 2017, cosmetics giant Estée Lauder teamed up with ModiFace to launch a lipstick chatbot for Facebook Messenger that not only allows consumers to test out different lipsticks virtually, but also advises them on their purchases.
"Messaging applications such as Facebook Messenger are the perfect platform for consumers to search, explore, try-on, and ideally purchase Estée Lauder products," said Stephane de La Faverie, Global Brand President of Estée Lauder, at the time.
The concept also has huge potential from a retailer's perspective -- this summer saw makeup brand Smashbox team up with ModiFace to adopt in-app eye-tracking technology, which monitors the user's eye movements to determine their level of interest in certain products and markets them accordingly. It seems that the beauty industry is relishing its virtual reality check.
Get the best of News18 delivered to your inbox - subscribe to News18 Daybreak. Follow News18.com on Twitter, Instagram, Facebook, Telegram, TikTok and on YouTube, and stay in the know with what's happening in the world around you – in real time.
| Edited by: Mugdha Kapoor Safaya
Read full article