Vivienne Westwood's Son Slams Documentary Made On Her
He believes the director didn't do his job perfectly.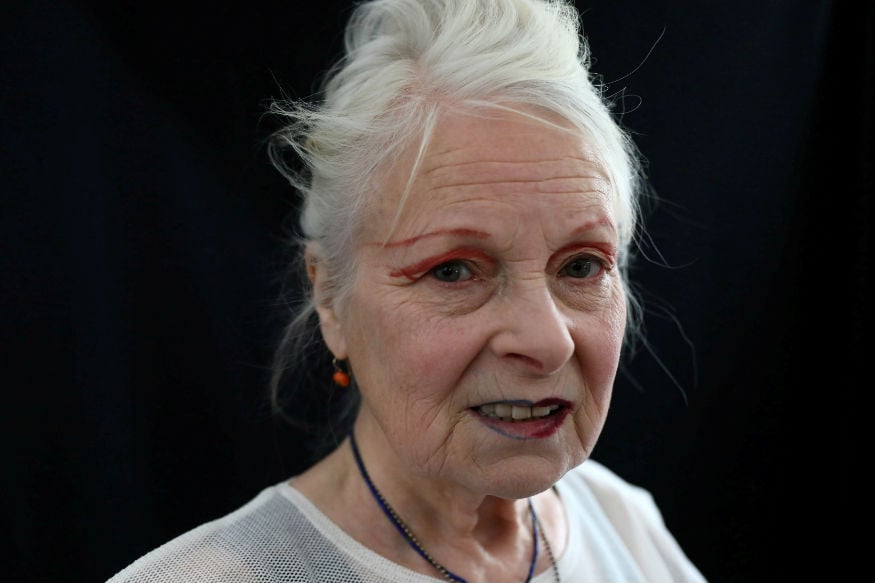 (Photo: Designer Vivienne Westwood poses for a portrait before her catwalk show at London Fashion Week Men's in London/ Reuters)
British fashion designer Vivienne Westwood's son Ben has criticised a documentary about his mother's legacy because it focused too much on old footage and not enough on her charity work.
Ben has questioned the credibility of the "Westwood: Punk, Icon, Activist" documentary, which premiered at the Sundance Film Festival and is currently showing at London cinemas.
He believes the director, Lorna Tucker, didn't feature enough about his mother's activism and charity work and instead focused on archive footage, reports femalefirst.co.uk.
In a statement posted to Dazed magazine, he said: "Just recently, I have had the chance to watch the film that Lorna Tucker has been making for the last three years, about my mother Vivienne and I would like to make a statement.
"Lorna asked Vivienne if she could make a film about her activism. Vivienne agreed because she wanted to help her. Vivienne asked for no money and everybody was extremely generous with Lorna. She had access to Vivienne's home and her family and friends and we provided her with personal photos and archive material.
"But what was Lorna really doing for those three years? She had access to everything and yet she chose to focus on what was not important. She chose to miss the real story."
After the film was announced, Vivienne's representatives said it was a "shame" that it didn't focus "even five minutes" on the star's charity work.
Get the best of News18 delivered to your inbox - subscribe to News18 Daybreak. Follow News18.com on Twitter, Instagram, Facebook, Telegram, TikTok and on YouTube, and stay in the know with what's happening in the world around you – in real time.
| Edited by: Shifa Khan
Read full article