We Have To Be Influential Enough To Create Jobs: Sabyasachi Mukherjee
Sabyasachi comes up with something that the copy market can copy.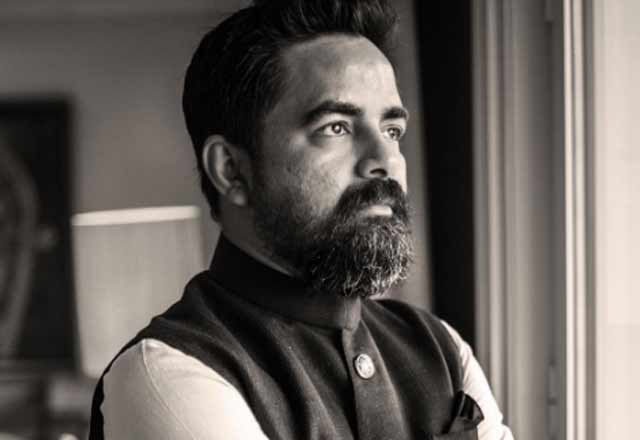 Image: Instagram/ Sabyasahi
Sabyasachi Mukherjee just wanted to earn money to get on an airplane and travel the world when he entered the fashion industry, and went on to make a special place for himself by weaving traditional stories with threads of Indian culture through his creations. India's ace couturier says he wants to make sure that he "comes up with something that the copy market can copy" that in turn creates jobs in the market.
In an interview with IANS, the designer -- who has lent his creative touch to design a line of luxury wall coverings through an exclusive collaboration with Nilaya by Asian Paints with "Padmaavat" star Deepika Padukone as his muse -- looked back to the time when he entered the industry and how a sense of responsibility towards the country and people who work for him has seeped in.
"When I first started out, I wanted to make enough money so that I could get on an airplane and travel to any part of the world that I wanted to. That was a selfish motivation because I was young and I could not think of anybody but myself; today I have 1,900 people working under me, I have to pay salaries every month, their children are going to school, it's a big responsibility," Sabyasachi told IANS in an e-mail interview.
He continued: "And I also look at the social responsibility of what we are doing in the country. We are one of the largest brands in the country; so I have to make sure that every year I come up with something that the copy market can copy, because every time that the copy market copies something, you're creating jobs -- and for me the responsibility of being able to do something that drives an economy, whether the economy panders to us or whether it panders to somebody else's wallet, it doesn't matter, but we have to be influential enough to be able to create jobs in this country.
"For me that's very important."
So is that his biggest challenge as a designer?
"My biggest challenge is to make sure that I'm proud of the work that I do and I also create enough business for art and craft to survive."
After graduating from the National Institute of Fashion Technology, Sabyasachi started an eponymous label in 1999 and went on to make waves in the international fashion scene by using Indian textiles with a contemporary twist. He is one of the few names in Indian fashion to participate at fashion weeks in Milan, New York and London.
The designer, whose creations have been flaunted by the likes of actresses Shabana Azmi, Renee Zellweger, Reese Witherspoon, Aishwarya Rai Bachchan, Tabu, Sushmita Sen and Kareena Kapoor Khan, hails from Kolkata. He has lent his creativity in fashion to films such as "Black", "Guzaarish" and "Paa".
Sabyasachi works closely with artisans to tell stories with his sartorial creations.
"What's good about the artisans right now is they are not being treated as artisans any more; they are treated as artists and there is a lot of respect, there is a lot of social and cultural respect that's coming.
"They are buying homes, their children are going to school, they have technology aiding them, they have business managers and accountants, they have CAs looking into their books. I think what they are doing is they are shaping themselves from fragile, small companies into strong robust businesses."
Sabyasachi has put in his creativity to use by creating ensembles for women, men and children. He says the chance to design wall coverings came at the right time.
"I wanted to do something in interiors, but I also wanted to do it with one of the largest companies in the country and Asian Paints was also looking for a designer who would do wall papers for them; I think while I spread the wish to the universe, they hunted me down and I just came in the first meeting and said yes. It was very simple."
What is he working on at the moment?
"On a speech that I'm going to give at Harvard (University). I don't know what I'm going to say; so that's my big fear as I'm going to represent my country."
Get the best of News18 delivered to your inbox - subscribe to News18 Daybreak. Follow News18.com on Twitter, Instagram, Facebook, Telegram, TikTok and on YouTube, and stay in the know with what's happening in the world around you – in real time.
| Edited by: Shifa Khan
Read full article