LIFESTYLE
Weird Beauty Trends That Went Viral In 2017
Glittery makeup ruled this year, but the look peaked over the summer when 'glitter tongue' took off on Instagram.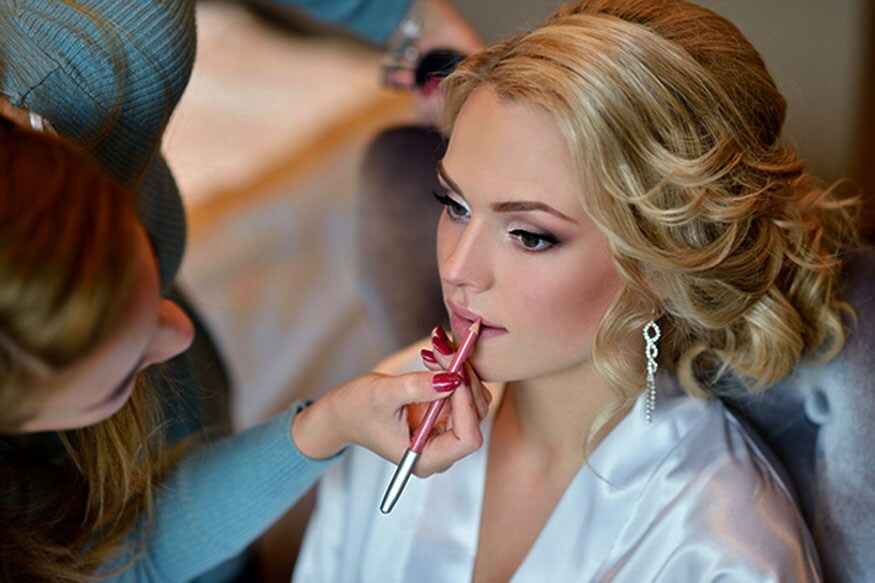 (Photo courtesy: AFP Relaxnews/ pvstory / Istock.com)
The year 2017 has been nothing if not surprising -- particularly in terms of quirky hair and makeup trends. We take a look at some of the outlandish beauty concepts that went viral over the past 12 months.
Glitter tongue
Glittery makeup ruled this year, but the look peaked over the summer when 'glitter tongue' took off on Instagram. The sparkly craze saw fans dousing their tongues in glitter for the ultimate disco aesthetic, but the idea met resistance -- for the simple reason that there are obvious health risks with swallowing non-edible glitter.
Squiggle makeup
Wiggly lines became an unexpected beauty hit in September with the birth of 'Squiggle brows,' a concept that involved crafting the eyebrows into a wavy shape and using makeup to exaggerate the artistry. Hundreds of beauty fans took to social media to show off the results via the hashtag #squigglebrows, spawning the offshoot for 'Squiggle lips', too.
Glow in the dark hair
One of the first viral beauty trends of 2017 was for 'glow in the dark' hair, which saw beauty fans use multicolored dyes to create a pattern of neon hues that glowed under UV light. The eye-catching look proved popular on Instagram, with advocates showing off their luminous locks in loose waves, braids and buns using the hashtag #glowinthedarkhair.
Brow crowns
The regally bizarre 'brow crown' hit the news in November, courtesy of aspiring Danish makeup artist Sofie Petersen. The beauty fan created the look by brushing her brows upwards to form pointed tufts, before adorning the tip of each point with a gemstone sticker for a dazzling result that has received over 12,000 likes on Instagram. The reaction was mixed, but that didn't stop the concept from going viral.
Matchy manicures
Beauty fans began matching their manicures to everyday objects over the summer, in a movement that was sparked by a post earlier in the year by Twitter user @alinamarie____, featuring her new pink nails perfectly color-matching a slice of ham. Social media users took up the idea, and both Twitter and Instagram were soon awash with photos of people matching their nails to everything from Pepsi bottles to subway seats. Apparently the trend has enjoyed a resurgence over the past week, with Refinery29 reporting that fans of Rihanna's 'Fenty Beauty' line are now matching their nails to her cosmetics.
Support the daily wage earners who have been hit the hardest by the COVID-19 crisis. Click here to contribute to the cause. #IndiaGives
The daily News18 Coronavirus COVID-19 newsletter - Get your copy here.
Subscribe to News18 Daybreak. Follow us on Twitter, Instagram, Facebook, Telegram, TikTok and on YouTube
| Edited by: Mugdha Kapoor Safaya
Read full article