LIFESTYLE
Why Padma Lakshmi's autobiography is causing pain to Sir Salman Rushdie
Within a few days of its launch, the novel has emerged as a hit and has been gaining attention largely for its salacious content.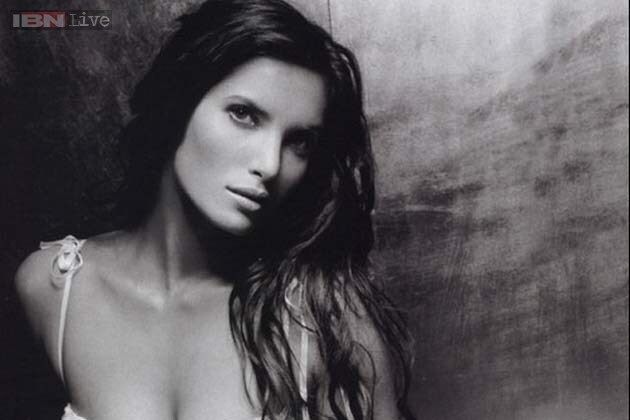 Within a few days of its launch, the novel has emerged as a hit and has been gaining attention largely for its salacious content.
The joke making rounds is that Indian-American author model, 'Top Chef' host Padma Lakshmi's recently released autobiography titled 'Love Loss and What We Ate' is causing more pain to celebrated Booker prize winner author Salman Rushdie than what he suffered when Ayatollah Khomeini sentenced him to a death sentence after the release of 'Satanic Verses'.
Within a few days of its launch, the novel has emerged as a hit and has been gaining attention largely for its salacious content. The explicit details of Lakshmi's sexual encounters with the rich and the famous made the autobiography a delightful read for those craving for erotica. The novel is touted as Lakshmi's unlikely path from an immigrant childhood to the world of glamour facing the camera.
This is also one of the boldest novels of the recent times by an Indian origin woman who has courageously bared some of her best kept secrets -revealing every little details of her intimate affairs or a small fling with Richard Gere. Here is a Tamil–Brahmin girl, who flouted the conservative traditional norms laid for Indian women irrespective of where they are raised. It definitely requires the heart of a tigress to open up in front of the whole world without bothering much about being judged.
Here are a few important things about sex and relationship that one learns from Padma Lakshmi's new book:
She was abused as a child: Addressing the issue of child abuse, Padma narrates the ugly incident that she faced while she was seven. She was sexually molested by her step father's friend in their two-bedroom New York apartment. "One night. I woke up to his hands in my underpants," Lakshmi wrote. "He took my hand and placed it inside his briefs. I don't know how many times it happened before, since I suspect I slept through some incidents."
Salman Rushdie, her ex-husband is referred to as 'sex mad': The celebrated author called her a 'bad investment', after their acrimonious divorce. Lakshmi, in her book revealed the 'unpleasant' side of her relationship with Salman. She was suffering increasing menstrual pains, which were actually an undiagnosed condition called endometriosis, in which womb tissue grows outside the uterus. The agony was so severe it could leave her hunched up in bed for days. It also made sex incredibly painful, but the "ever-libidinous Rushdie simply assumed she was inventing an excuse for their lack of intimacy." Denied sex on the night of their second wedding anniversary because she said she was in such pain, he acidly commented: 'How convenient for you… what is it this time?' Later that night, she had to be rushed to hospital, but even then Rushdie fretted only about his own unsatisfied sexual needs, she says.
Lakshmi was bullied for her dusky skin colour: Padma Lakshmi was bullied in American school for her skin colour, due to which she tried to hide her Indian connection. She reveals there was a time she wasn't comfortable in her own skin as she was mocked for her appearance as a young girl. "I was this tall when I was 13 in the eighth grade. I had a very long neck, I used to get called E.T., Skeletor, giraffe, you name it," she writes. Lakshmi writes about how, after coming to the U.S., she felt Americans would associate her skin color with third world slums, malaria and "the fragrant foods" of her culture. Because of that, she divided herself into two people: one who felt connected to her roots and one who wanted to look more American.
She had a heart breaking re-union with her father: Born to a Tamil father, Padma for long time did not know anything about her dad while growing up. "Until I was in my twenties, I didn't even know what he looked like," she wrote in the book. It was only when she grew up she travelled to Bangalore to meet him.
Her relationship with Richard Gere, Ted Forstmann and Adam Dell: Padma Lakshmi is clearly in a mood to put a few people on a tight spot. She revealed that she tried to spend her time sleeping around post-Rushdie breakup. She writes in her book about "sleeping with" businessman Ted Forstmann and Adam Dell, at the same time. Interestingly, both these men were "old enough to be her grandfather". She also had a fling with Richard Gere in 2014, which was widely circulated by the tabloids.
Read full article