World Vegan Day 2018: Everything You Need to Know About Veganism
Veganism essentially, is the practice of abstaining from consuming any kind of animal products, particularly in diet. So, being vegan would mean saying no to dairy products, eggs, meat, honey and other derived substances.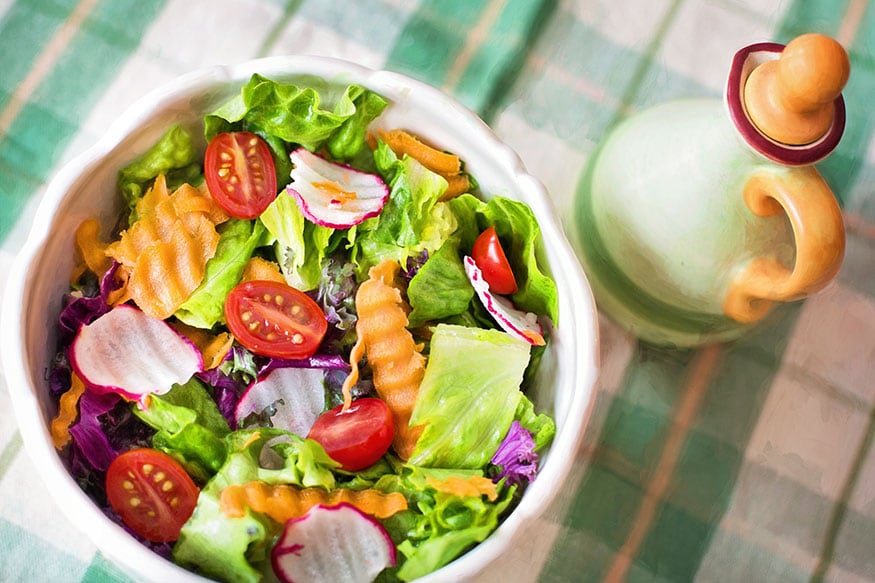 Vegetarian Diet- It definitely leads to lower cholesterol, lower risk for heart disease and cancer, and also aids weight loss but when done in excess, like losing track of portion size, indulging in nuts, seeds, etc. it has the opposite effect.
World Vegan Day, an annual event that commemorates the holistic benefits of converting to vegetarianism is observed on November 1.

Established in the year 1994, World Vegan Day is celebrated through exhibitions, seminars, public debates, workshops etc. This day is said to be a chance for individuals to advocate the lifestyle, share ideas and sensitise their friends its value and benefits.

Veganism essentially, is the practice of abstaining from consuming any kind of animal products, particularly in diet. So, being vegan would mean saying no to dairy products, eggs, meat, honey and other derived substances.

People go vegan for quite a few reasons, which ranges from environmental concerns, animal cruelty, to improve their health and to lose weight. Veganism is trending.

Recently, several professional athletes and celebrities have come out promoting a plant-based diet. Indian cricket captain Virat Kohli is the latest on the list, who announced that he too has decided to go vegan.

Going vegan has become so popular, that new vegan products have emerged in grocery stores, super markets and on the menus of restaurants and cafes world over. Not only this, but this heightened interest in vegetarianism has flooded the offices of physicians and dieticians.

Time and again new studies and research too, gives even more incentive to try it out. For instance, a systematic review covering 11 clinical trials and published in the British Medical Journal compared plant-based diets with other diets in individuals in their 50s. They found a plant-based diet could potentially improve the health of the majority of individuals, especially people living with type 2 diabetes.

Recent studies have also revealed that going vegan facilitates weight loss. According to the American Dietetic Association, going vegan can serve up some serious health benefits. People who follow plant-based diet are said to have lower cholesterol, body-mass index, and blood pressure.

As per the study published in the Journal of General Internal Medicine, being vegan may help you lose a significant amount of weight. Moreover, choosing a vegan diet may help you replace these foods with high-fibre alternatives that are lower in calories and will keep you fuller for longer.

However, adapting a vegan diet is not always easy and many times partipants struggle with adopting this regime. Here's a look at a few key factors that you must follow to ensure you are following veganism right in order to achieve weight loss goals.

1. Pick the healthy alternatives

Being a vegan will give you the freedom to pick and choose from healthy and junk food. Avoid the junk and ensure that you are having a nutritious diet.

2. Watch your portions

Healthy food doesn't mean you eat big portions; it is important to watch out your calories for the day.

3. Load up on protein

A protein-rich diet is essential for losing weight. While animal based products are high in protein content, you could choose vegetarian options like soybean, lentils, chickpeas, black beans, and quinoa that are all rich in protein.

4. Eat lots of greens

Green vegetables should be consumed in abundance. These are the most nutrient-dense, low in calorie and high in fiber content. Include bok choy, broccoli, spinach, zucchini and mustard greens in your diet.

This global trend of resorting to a vegan diet for multiple reasons is a recent one in India. However, it's interesting to note that many of our daily meals have always secretly consisted of vegan ingredients.

These are: legumes, wholegrain, cereal and sprouts. Here's a look at a few Indian foods that are essentially and perhaps even authentically vegan, in case you wish to join the vegan bandwagon sans the extra effort.

Khichdi, Pulav, Dal, Sabzi

Upma, Sabudana Vada, Chaat, Kothimbir Vadi, Samosas, Vada Pav

Medu Vada, Dosa, Idli, Dhokla​
Read full article
Countdown To
Elections Results
To Assembly Elections 2018 Results