World's First Ladies Special Suburban Train Completes 25 Years
Women even chop vegetables on this train!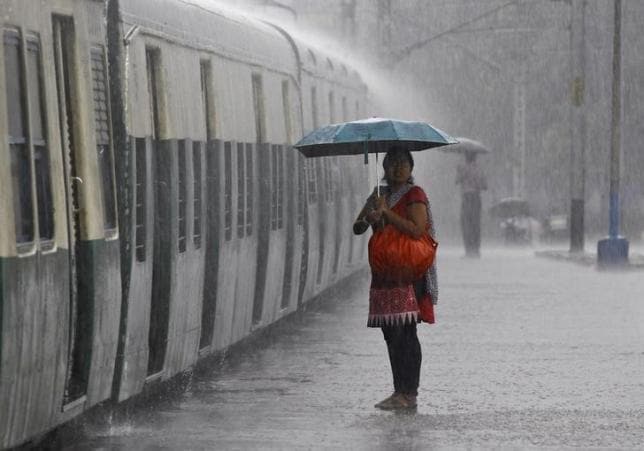 Representative Image: Reuters
The world's first "Ladies Special" suburban train completed 25 years on Thursday since its maiden run in Mumbai on friday.
The milestone of dedicating an entire train exclusively for women helped the estimated one million-plus Mumbai women commuters to travel safety to and from their homes and workplaces.
The path-breaking event prompted other railways in India and abroad to emulate the Western Railway.
Western Railway Chief PRO Ravinder Bhakar said when it was flagged off, the "Ladies Special" was welcomed with great enthusiasm by women who were till then forced to travel in cramped regular ladies compartments of the suburban trains.
Initially run between Churchgate and Borivali, it was extended the next year to Virar following its immense popularity.
"The 1990s witnessed huge industrial and commercial boom towards south Mumbai with an increase in the number of working women commuting from the suburbs. The Ladies Special trains helped them commute more comfortably and safely," Bhakar explained.
Presently, there are eight Ladies Special services on Western Railway in the morning and evening peak hours. Women have adjusted their office and other timings to ensure they catch one of them.
The destinations covered are from Churchgate in south Mumbai to Borivali in north Mumbai, Bhayander in Thane district and Vasai and Virar in Palghar district.
Following certain incidents, the authorities have installed CCTV cameras in all the trains.
A new Talk-Back System was introduced on March 8 - International Women's Day. Now, any lady commuter can directly contact the train guard in an emergency.
The pilot project, once it succeeds, will be extended to all other Ladies Special trains, Bhakar said.
A regular women commuter, Kiran S.V., said she had been working since 1991 but her life improved drastically after the Ladies Specials were introduced.
"Now I make it a point to travel only by Ladies Special. The atmosphere is so homely in these trains," Kiran told IANS.
She said women not just discuss family issues but occasionally even celebrate birthdays or other festivals by distributing sweets to fellow commuters.
They also share cooking tips and recipes. Some chop vegetables on the train.
Over the years, the Ladies Specials have been featured in global print and electronic media and seen in Bollywood films.
Get the best of News18 delivered to your inbox - subscribe to News18 Daybreak. Follow News18.com on Twitter, Instagram, Facebook, TikTok and on YouTube, and stay in the know with what's happening in the world around you – in real time.
| Edited by: Shifa Khan
Read full article