Every year some trends are set and some stereotypes ripped apart. When it comes to fashion, the more a thing is showcased on runway, the more it hogs the limelight and hence it tends to become the point of discussion. This year, we witnessed a lot of set notions being reversed top to bottom and a lot of mundane believes being done away with not just on runways but during various photoshoots too.
As 2016 comes to an end, we take a ride back to some of the most beautiful moments which took a detour from the general conceptualization of beauty standards and burst the stereotypical bubbles of our society.
Gender No Bar
When transgender Laxmi Narayan Tripathi sashayed down the ramp during the 16th edition of Lakme Fashion Week Spring/Summer 2016. For one of the preview shows, the designers of the brand AJIO brought together women achievers from different spheres of life and to much happiness, Laxmi was one of them. Inclusion beyond gender is something which is being battled in every corner of country and a step like this, however little it may look to some, is a milestone for the society we live in.
Image: Yogen Shah
Pregnancy No Bar
Maternity photoshoots weren't the only trend that saw an upward rise this year, the mothers-to-be turning showstoppers was another welcoming change in 2016. Kareena Kapoor, who is now a mother to Taimur Ali Khan Pataudi, spun the maternity fashion style file, with her various photoshoots and runway stutters. She flaunted her baby bump on the ramp as she turned showstopper for designer Sabyasachi at the finale of Lakme Fashion Week Winter/Festive 2016. She continued to prove her point that pregnancy does not hinder a woman's career till the very end of her glamorous maternity period.
Image: Yogen ShahImage: Yogen Shah
In another event hosted by a skincare brand, expecting mothers including Carol Gracias and Shveta Salve traversed the ramp, ripping apart stereotypes yet again.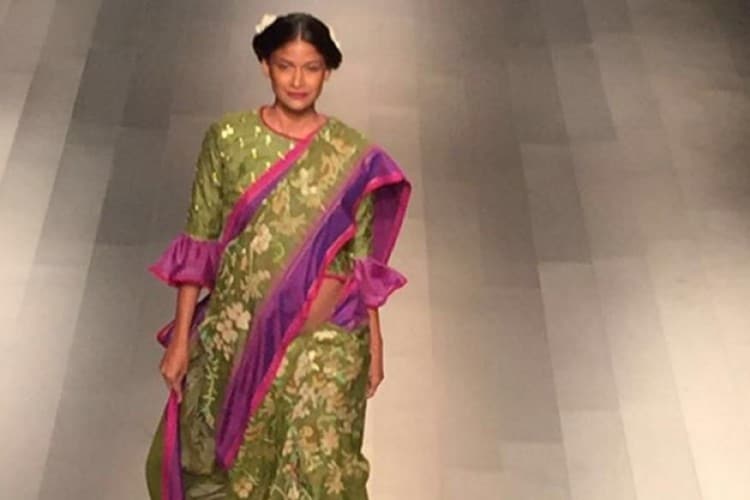 Image: Yogen Shah
Size No Bar
If comedian Bharti Singh held the baton for 'Size No Bar' during the Lakme Fashion Week Spring/Summer 2016, then 10 regular people walked the runway at the first ever plus-size show during the Winter/Festive edition proving that size isn't a barrier but that curves are gorgeous. It put an end to the body-shaming trends and the pressure to succumb the conforming beauty standards.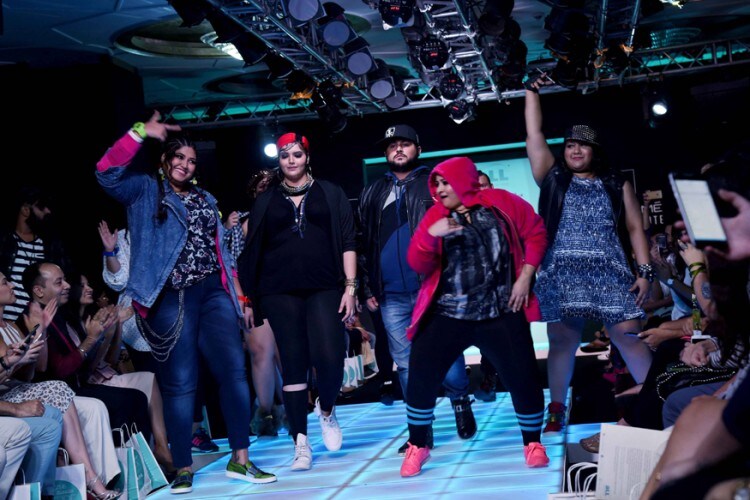 Image: Yogen Shah
Personal Sufferings No Bar
An emotional and elated 19-year-old Reshma Banoo Qureshi inspired millions of girls when she walked the New York Fashion Week ramp for designers Archana Kochhar and Vaishali Shadangule in September. She was 17 when she suffered severe facial burns and even lost an eye after her brother-in-law along with two of his friends poured acid on her face. Another acid attack victim Laxmi changed the perceptions of beauty when she became the face of a popular beauty brand and strutted down the runway at a fashion event.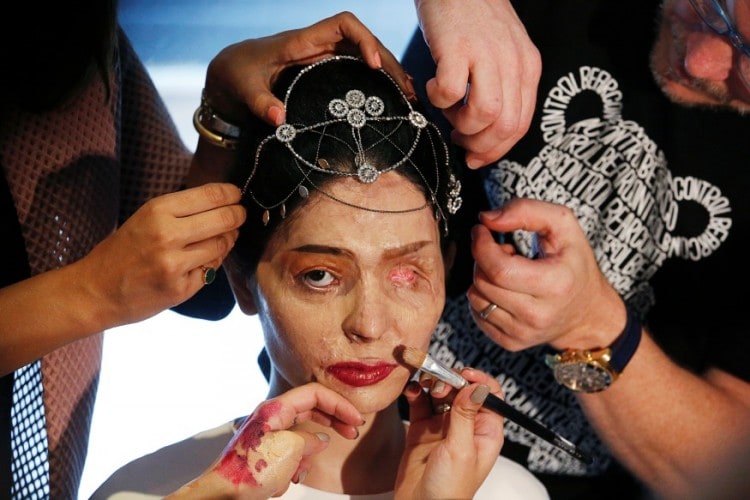 Image: Reuters Pictures
Cancer No Bar
To commemorate the Breast Cancer Awareness month, a unique fashion show was held wherein breast cancer survivors took to ramp as models. They sashayed down the runway sporting saris from Anupama Dayal's collection. As an attempt to spread awareness, show solidarity and definitely share their courageous experiences, the initiative was much appreciated.