13 Reasons Why, Stranger Things: Netflix Shows That Turned Conversation Starters In 2017
With 2017 coming to an end, here is a look at all the terrific shows that we savored, fought over, and discussed over and over this year.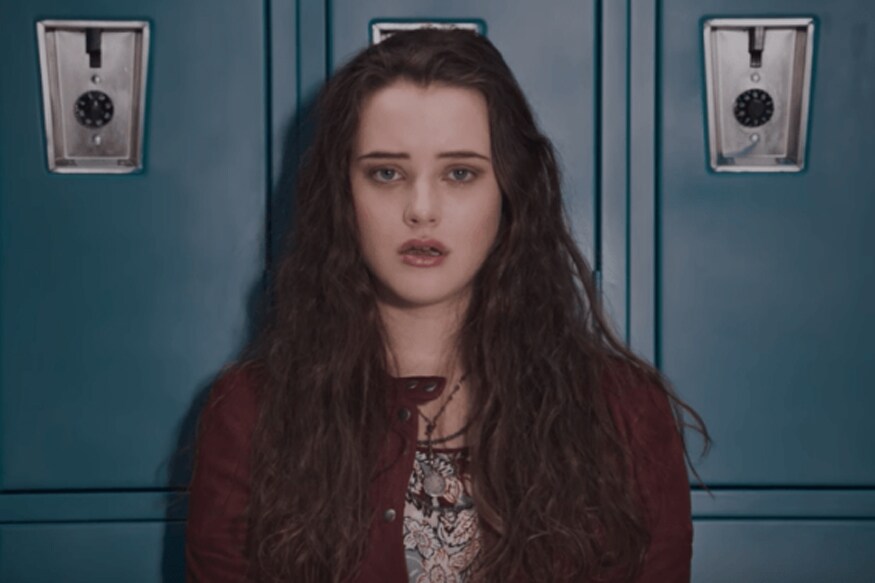 Image: A still from the series 13 Reasons Why
"It was the best of the times, it was the worst of time," or so Charles Dickens once mentioned while narrating The Tale of Two Cities. Oh, what a strange year 2017 has been. Around every corner, there were some amazing and not-so-amazing things happening that kept the mills running. The new leader of the super nation, the mystery behind the disappearance of the Last Jedi, nations breaking off the boundaries, and new additions to the royalty – all these hot topics captured our attention and sustained it well throughout the year. This isn't the extent of it though. Between all the successions and demises, there was something that kept us all glued to our seats and breaking into fevered discussions at every possible opportunity on the digital platform Netflix.
With 2017 coming to an end, here is a look at all the terrific shows that we savored, fought over, and discussed over and over this year.
Stranger Things: All those who watched Stranger Things last year had one thing to say – kaboom! The mind-blowing awesome show with brave and adventurous kids, and tons of 80s references justifiably explains our eagerness to know what happens next, now that Will has been rescued from the Upside Down. Where is Eleven? Who is Hopper working with? And who are all these new faces in Hawkins?
Marvel's The Defenders: Over the years we have been piecing together the lives of the vigilantes across cities. Someday we hailed Daredevil and, on other days, Jessica was our favorite. However, with Marvel's The Defenders, Netflix brought us a feast to savor with all the heroes in one single frame. Truly, there was nothing better than watching Daredevil, Jessica Jones, Luke Cage, and Iron Fist team up to fight crime in New York City.
The Confession Tapes: Just when we thought watching true crime dramas was the best thing to do, along came The Confession Tapes. All we see is six cases of possible false confessions. These tweaks and adulterations didn't do much but get murder convictions for the featured people. Get your popcorn ready and get a glimpse into alt reality – how things would have gone differently had the confessions not been falsified.
Narcos: Meh! Pablo is dead. What's left to watch in Narcos? – Admit it, that was your first thought when you heard about the new season, wasn't it? And surprised you were to meet the gentlemen of Cali. Unfortunately, the dark network of drugs do not stop at Medellin, it goes way beyond that, and DEA is determined to reign their wrath upon them. Watch the cat and mouse chase between the men, each trying to outsmart the other at every turn.
The Crown: Deny it all you want, but British monarchy is quite fascinating and so is the Queen at the helm of the affairs. It's the story of the one and only Queen Elizabeth II - the most powerful women in history as of now. Here is a well-documented saga that explores themes beyond life, power and personhood; all that makes the Queen a true ruler that she is.
Black Mirror: It has been four years since Black Mirror shocked us out of a lull state, and yet with every new season this show continues to push the boundaries. Satire with a healthy dollop of darkness that closely examines modern society, Black mirror for you. Today, we are ruling over technology, and who knows what the tomorrow has in store for us.
Riverdale: In life as we knew it, Archie and the gang were a bunch of teenagers living in Riverdale and enjoying sodas at Pop Tate's shop. Cut to 2017, and Netflix brought us a modern day adaptation of this beloved comic. No longer is it the sweet little tale of teenagers, here a version that's edgy, dark, and twisted. Buckle up amigos, you are in for a ride.
13 Reasons Why: School. Suicide. Bullying. The relations and co-relation between it. Never before has a show thrown such a stark light on the ugly side of bullying in school. And, boy, did it shock us to the core. It all started with a mystery box left behind for Clay Jensen, promising to unravel the circumstances behind the death of his friend Hannah Baker.
Get the best of News18 delivered to your inbox - subscribe to News18 Daybreak. Follow News18.com on Twitter, Instagram, Facebook, TikTok and on YouTube, and stay in the know with what's happening in the world around you – in real time.
Read full article