2.0: It Took Akshay Kumar 6 Hours Daily to Just Put and Remove Prosthetics, Makeup
Starring Rajinikanth and Akshay in lead roles, 2.0 is slated to release today. Movie set to topple box office records of Bahubali and Avengers.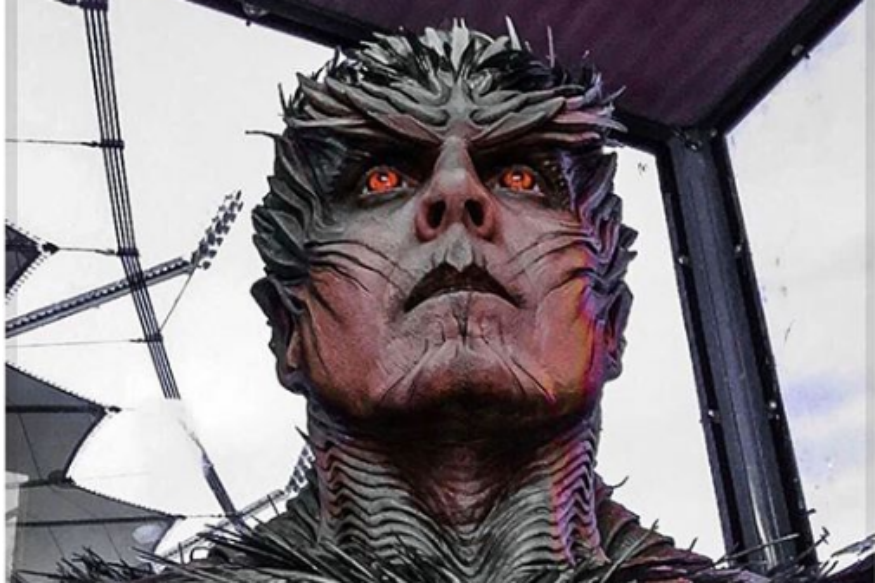 Akshay Kumar as Crow Man in 2.0. Image: Instagram/Akshay Kumar
2.0's Dr Richard is arguably one of the most difficult characters that Akshay Kumar has played on screen in his 27-year-long prolific acting career.
The 51-year-old had to put more makeup during 2.0's filming than he has done in all his other films combined. According to a report in The Quint, it took him three-and-a-half hours of intensive makeup and prosthetics each day to get his scary look right and another two-and-a-half hours to get it removed. He went through this grueling process for about 38-40 days.
Talking about it, he told The Quint, "When you are shooting with prosthetics all over your body, the pores on your skin can't breathe because there is no oxygen since your whole body is packed. So, for the five to six hours that I used to shoot, all the sweat used remain inside my body. When they use to remove the whole thing, I used to smell of sweat."
Moreover, he was on strict liquid diet the whole time he was shooting 2.0. "You were not allowed to eat after putting on prosthetics because your body has to be intact, as the bodysuit has been made according to your size. Plus you have to be on liquid diet. Only milkshakes, juices and water were allowed," he said.
However, Akshay says all the effort has been worth it because the first time he saw himself in the mirror as Dr Richard, he was completely bowled over. "When I saw myself in that get up for the first time, I kept on clicking selfies. My family was with me, so kept on clicking selfies with my wife with my children," he added.
Directed by S Shankar, 2.0 is the sequel to the 2010 film Enthiran (Robot). Starring Rajinikanth and Akshay in lead roles, it is slated to release on November 29.
Follow @News18Movies for more.
Get the best of News18 delivered to your inbox - subscribe to News18 Daybreak. Follow News18.com on Twitter, Instagram, Facebook, Telegram, TikTok and on YouTube, and stay in the know with what's happening in the world around you – in real time.
Read full article