New Delhi: Ramesh Sippy's 'Sholay' was a cult movie that significantly contributed in designing the course of pot-boiler entertainment in many ways. The one of its kind, mega-starrer thriller had a perfect combination of action, tragedy, humour and villainy in the right proportion. As the movie completes its 40 glorious years, it rightly confirms its position in the top list of India's most celebrated movies. Besides the memorably played and well etched out characters like Thakur Baldev Singh, Jai, Viru, Basanti, Soorma Bhopali and Angrezo ki Zamane ke Jailer, Sholay is also credited to have given some popular formulas to Bollywood.
Indian films have always been a mixed bag of clichés and of hackneyed plots; 'Sholay' gave the filmmakers fodder for a perfect pot-boiler masala. 'Sholay' offered several trends which were later repeated by generations of filmmakers in the last four decades.
Let's take a look at some trends that originated from 'Sholay':
Bromance: Male bonding was explained through ultimate bromance song 'yeh dosti' shot on Jai and Viru. Dharmendra and Amitabh Bachchan, two friends with chalk and cheese characteristic had a strong bonding which was the highlight of the film. The spirit of bromance translated in many memorable sequence including the one's which involved the two pulling each other's leg, singing a song, or Jai visiting mausi's house to talk about Viru and Basanti's marriage. This was definitely the first refreshing representation of bromance in Bollywood scripts.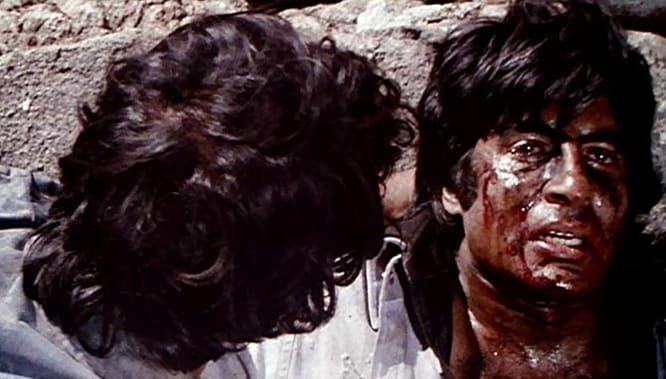 Hero dying in the end: Indians loved tragedy in movies, but when Amitabh as Jai died in the film, the audience were pained. Some of them rejected the film only because Jai died in the climax, which had led Ramesh Sippy to reconsider changing the climax. However, soon the audience showed their acceptance for the character who gives the ultimate sacrifice. Though Dharmendra as Viru was the main hero and was a bigger star, but Big B walked away with all the sympathies, thus giving birth to the winning formula of a hero dying in the end.
Victory of the physically challenged: Sanjeev Kumar as Thakur Baldev Singh was the strongest character created by writer duo Saleem-Javed. The angst of a fearless cop whose hands were cut by a dacoit and the revenge by an armless man was an unimaginable idea, at that time. However, Sanjeev Kumar's apt portrayal and tight narration instilled the audience faith in people with certain disabilities. Thakur making lethal attacks on Gabbar Singh with his nailed shoes, with anger dripping from eyes was a loudly applauded scene. It was a clear indication that Bollywood scripts welcomed a strong physically challenged character and stopped presenting them as a vulnerable character. Similar idea was memorably pulled off by Sanjay Leela Bhansali in films like Black and Khamoshi.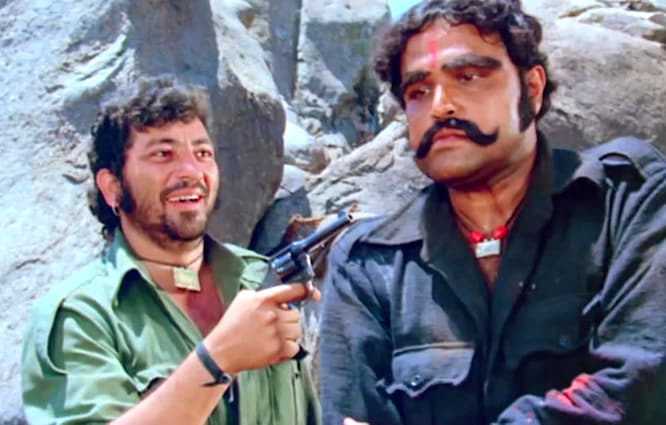 Rise of the new villain: Amjad Khan as Gabbar Singh brought a distinct change in the way villains were portrayed in Indian films. Salim Javed had based the character on a real life dacoit, but had taken inspiration from the villain El Indio, played by Gian Maria Volonte of Sergio Leone's For A Few Dollars More. Amjad had mugged up Abhishapth Chambal by Taroon Kumar Bhaduri to get into the character. Gabbar gave birth to larger than life villainy with an ability to spawn terror on screen. This was followed by several villainous characters such as Mogambo, Shakal, Dr Dang and many more.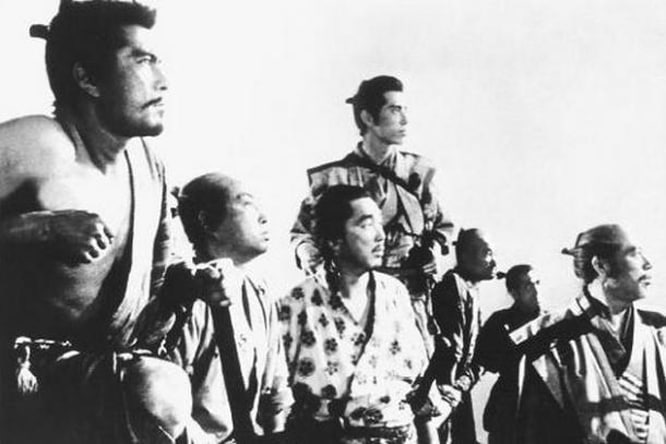 Western inspiration: Bollywood had always taken inspiration from Hollywood hits from as long as we know it, but, Salim Javed gave it an interesting desi spin. This was the first film which germinated the idea of 'official remakes' of Hollywood hits in Bollywood. Javed Akhtar in an interview admitted it to be loosely styled on Akira Kurosawa's 'Seven Samurai'. Besides, several portions were taken from 60s hits such as 'Once Upon a Time in The West', 'The Magnificent Seven', 'The Wild Bunch' and 'Pat Garrett' and 'Billy The Kid'.

Forty years gone by but the magic of 'Sholay' continues to be the same.