5 Road Trip Movies You Need To Watch Now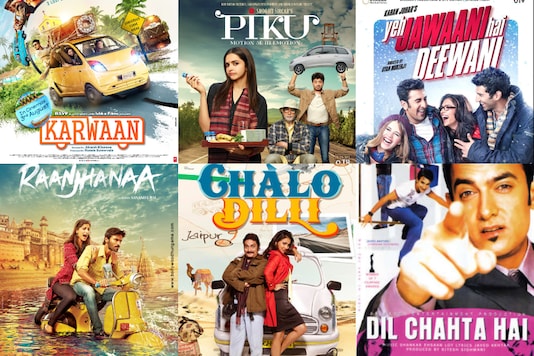 Bollywood has got many road trip journey movies, which have motivated many to embark on journeys of self discovery.
Last Updated: July 25, 2018, 14:56 IST
FOLLOW US ON:
Road trip is certainly the most effective way to deal with stressful lives. Hence, it isn't surprising that the genre has managed to garner huge popularity among movie buffs, and such films continue to motivate many to embark on journeys of self-discovery. With Irrfan Khan-starrer Karwaan all set for August 3 release, we give you the list of best road trip movies you need to watch now.
Piku (2015)
Directed by Shoojit Sircar, Piku features Deepika Padukone, Amitabh Bachchan, and Irrfan Khan in the lead roles. The movie delves deeper into the bond that a father (Amitabh Bachchan) shares with his daughter (Deepika Padukone) as they take up a road trip from Delhi to Kolkata. The unusual combination of travel buddies included the father-daughter duo and a taxi business owner played by Khan.
Yeh Jawani Hai Deewani (2013)
Ranbir Kapoor as Bunny who travels around the globe, and shoots dazzling sites in the sexiest towns will certainly want you to take up such an interesting job. The film inspired bag packers to leave everything aside and go on a trek with friends. The theme wedding in Udaipur - which is shown in the second half of the movie - captured the real essence of Rajasthan.
Raanjhanaa (2013)
Holy city of Varanasi showed in the film felt so pure in its spirit. From putting forth the local culture to explaining the religious divides, the move talked about all aspects of the city. Banaras was not just a location for this film, the city was used like a character.
Chalo Dilli (2011)
How interesting could a journey from Jaipur to Delhi be when Mihika (Lara Dutta) misses her flight to Delhi from Mumbai, and has to team up with Manu Gupta (Vinay Pathak) a complete stranger to reach the capital? Chaos, right? But the film showed how a simple road trip turned into a memorable journey helping the protagonists discover the true colors of India.
Dil Chahta Hai (2001)
What could be better than a road trip to Goa with your best buddies? Dil Chahta Hai is a film that has not just given friendship goals but captured the essence of a road trip movie in the most convincing way. The movie featured Aamir Khan, Saif Ali Khan, Akshaye Khanna and PreityZinta in lead roles and was directed by Farhan Akhtar.
Next Story