A Death In The Gunj Review: Konkona Sen's Directorial Debut Is a Finely Crafted Piece of Cinematic Brilliance
A Death In The Gunj is a finely crafted piece of cinema that evokes myriad of emotions and leaves you unsettled. But that's exactly what one expects from quality cinema.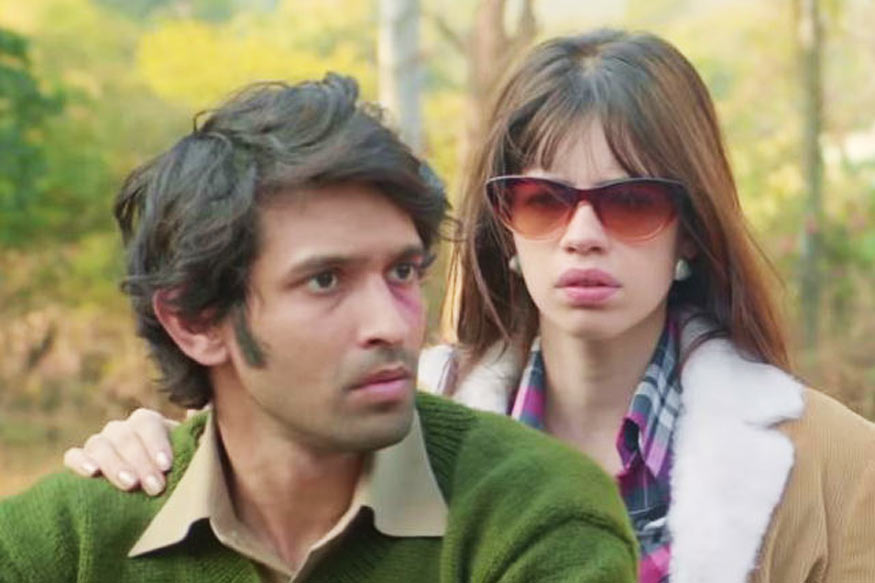 A Death In The Gunj is a finely crafted piece of cinema that evokes myriad of emotions and leaves you unsettled. But that's exactly what one expects from quality cinema.
Cast: Vikrant Massey, Ranveer Shorey, Kalki Koechlin
Director: Konkona Sen
Konkona Sen is as fine a director as she's an actor and that one sees for itself when A Death In The Gunj starts playing. The film feels like a calm heaviness soaked in fervor of nostalgia slowly seeping in and growing on you, scene by scene and act by act. It's like a jewel, kept hidden for ages, but surfaces when one looks for it.
Set in the gloomy winters of 1979, in a colonial town called McCluskieganj, Bihar (now Jharkhand), the film is basically a family holiday gone wrong – to its extreme literal meaning. Two men, standing in front of a car trunk, discuss how to fit a person inside it. Living or dead – we don't know. One of them suggests that maybe they should fold the person's knees, like a fetal position. And that's when the morgue board of the hospital comes in picture and one realizes that it's somebody's dead body they're trying to fit.
Who is it? How did that person die? Did someone kill them? What actually happened? No hints of that yet. The film then, traces its path to a week before, and as one sees, a 'family' of five takes a trip to its paternal place, the Bakshi residence where OP (Om Puri) and Anupama Bakshi (Tanuja) reside.
Bakshi's son Nandu (Gulshan Devaih), his wife Bonnie (Tilotama Shome), their daughter Tani (Arya Sharma), Bonnie's cousin Mimi (Kalki Koechlin) and Nandu's maternal cousin Shutu (Vikrant Massey) arrive in a sky-blue car. To a house surrounded by a vibe of familiarity and a sense of mystery – all at the same time. They're soon joined by their old friends Vikram (Ranvir Shorey) and Brian (Jim Sarbh) and in remembrance of old days, they decide to celebrate the night, one thing leads to another and as part of a game they decide to call a spirit. The story goes on, secrets unveil and you just can't help but feel a series of unsettling emotions.
The ensemble cast plays and acts to the best of its potential and had it not been for them, A Death In The Gunj, might not have hit this hard and might not have been the film that it is. Gulshan and Tilotama as a well worked-out couple are bang on, they share a certain comfort around and with each other. Kalki as a strong-headed lusting woman seems to be the perfect fit. She oozes grace and confidence of an older woman and the demanding aspect of someone who has recently fallen in love and switches from one to the other, instantaneously and swiftly. Ranvir as a typical patriarch 'masculine' man does a fine job and so does Jim who plays the calm but fun-filled Brian. Arya plays the 8-year-old Tani and aces it. She shows the maturity of an adult when needed and the childlike innocence and irritation when the scene asks for it. Om Puri and Tanuja are like wine, they've only gotten better with time.
But the one actor, who'll tug at your heart with his performance, is Vikrant Massey. His honest endearing performance is the gem that drives this film forward and weaves the characters in a string. He's that extra in the family that makes it through like a sparkling dew and stays with you even after you've left the theatres. His equations with different family members bring out different layers of his characters - whether it was his bond with Tani or his ego brawl with Vikram. His timidity is barely an expression of what's happening around him and going on in his mind. He's battling a storm - both emotional and physical at times. But as Shutu, the underachiever, Vikrant is a find that needs to be preserved and well honed in upcoming Bollywood films.
The characters switch between English and Bengali swiftly and speak lines that normal people do – not some heavy-worded dialogues just for the sake of it. The family dynamics are relatable and at various points, it feels as if you've time travelled to the era when Anglo Indian families, a mix of habits from various cultures, were living lives with lifestyles way ahead of others. It's not just the bell-bottoms and the costumes that the makers have got right but the entire vibe of that time, it seems, is rightly depicted.
What's great about this film is that even though it'll seem that nothing monumental is happening onscreen, but still something significant is coming out of it. A palpable sexual tension, a sexual desire, a sense of patriarchy, a doyenne bullying, a mind dealing with grief, a soul craving for attention – it's all there. And it's not like in your face depiction, it's a subtle finely-tuned array of both acts and symbolism. It'll have its moments when you least expect it.
Right from the beginning, a sense of death builds up. A frog is seen wandering into the bathroom and the maid is instantly called on to shush him, an excited Shutu shows Tani a dead moth in the pages of his book, the two kill a bug with magnifying glass under the sun and then bury it, he reads out his favourite words starting with 'e' and that first one happens to be eulogy, the baker brings a muffin to her daughter's grave every now and then. The entire running time is like a roaring experience of cinematic metaphors. And definitely in a good way.
A Death In The Gunj is a finely crafted piece of cinema that evokes myriad of emotions and leaves you unsettled. But that's exactly what one expects from quality cinema.
Rating:
Get the best of News18 delivered to your inbox - subscribe to News18 Daybreak. Follow News18.com on Twitter, Instagram, Facebook, Telegram, TikTok and on YouTube, and stay in the know with what's happening in the world around you – in real time.
| Edited by: Divya Pal
Read full article