Adil Hussain ranks among very few actors in the Indian film industry who is never scared of using his celebrity megaphone to speak about what is most important. His acting career is doubly impressive. The noted Assamese star has done a number of intriguing projects on the horizon that toggle between Oscar baits and commercial hits.
His latest film
What Will People Say
has been declared as the official entry of Norway for the 2019 Academy Awards. It is, however, not the first time when Hussain's film has received such huge recognition. His movie
Life of Pie
scored the most wins, including one for director Ang Lee, at the 85th Academy Awards in 2013.
On the sidelines of the ongoing International Film Festival of India (IFFI), in Goa, Hussain was present at the NFDC's Film Bazaar, where he spoke to News18 about how he's been balancing between commercial and independent cinema, absence of female psyche in Indian cinematic narrative, the simmering communal tension between the Assamese and the Bengali Hindu communities in his home-state of Assam and more.
Here are edited excerpts from the interview:
Your film What Will People Say has been selected as Norway's official entry to the Oscars...
It's a matter of a lot of joy and pride. My film had won four Oscars once but in this film I play the lead so it's different. It's a mixed feeling as you don't know how people would respond. It's not about nervousness. It's like you're vulnerable because you have done your work and now you don't know how people would perceive it.
You play an authoritative father in What Will People Say. In your last film Love Sonia, you played a similar character. Do you sometimes feel bracketed?
All fathers are different even if the father is the strict one. My father was extremely strict and now I'm a father and strict as well but the intensity, the reasons for being strict are all different so the aspects of each human being are unique and different. I don't want to be a father figure in Bollywood films which I have been asked for several times and I said, 'No, I don't play father of heroines and heroes because those are not roles those are just cliched, stereotyped parts.' I don't feel bracketed but at the same time if I feel that I have done it already I won't do it.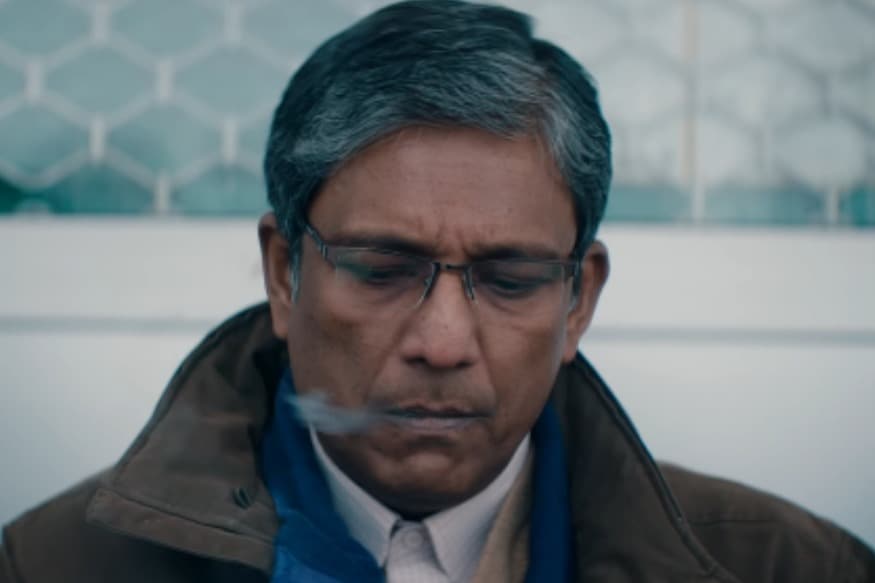 Adil Hussain in a still from What Will People Say
Such characters also take a toll on an actor's emotional health.
It always does. That's what your business is. At the same time l found a way with the help of my acting teachers and my mentors how to be consumed and not to get tainted and smeared by those dark spaces and go there and do it shamelessly non-judgementally and then come out and lightened and enlightened.
Has there been any moment when a particular scene affected you hard?
Yes, they did. There's one scene in 'Unfreedom'. When I was shooting it the Nirbhaya incident happened, just two days before that. So, I was shattered. But at the same time it helped me evolve as a human being. I'm so aware of my instinct of being aggressive to somebody. Through the performances, reading of the scripts, an actor should ideally evolve as a human being. You must enlarge your heart and to be able to respect other people's point of views.
So one would assume that a Mukti Bhawan, a Love Sonia or a Bioscopewala probably give you more artistic pleasure and satisfaction than say a 2.0?
Obviously. But at the same time I have also started learning to enjoy every character I play. There could be lack of nuances in some characters but at the same time it's up to me how I could bring them myself if the script is not providing unless I'm directed in a different way. I still ask (S) Shankar, 'Why did you hire me?' He could have easily found an actor in Tamil Nadu. But he told me, 'No, I like to work with actors of different genres.'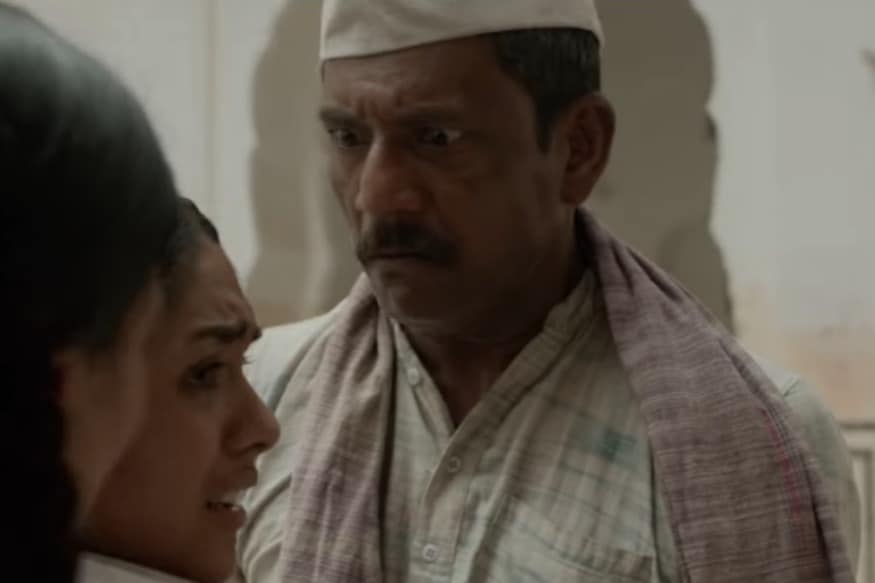 Adil Hussain in a still from Love Sonia
During one of the sessions at IFFI, Janhvi Kapoor pointed out that earlier films used to be way ahead of their times but today we have stuck into some kind of a commercial trap. What's your take on that?
It had been there but it's changing, thanks to the new crop of filmmakers. Even in the commercial space, you see films like Badhaai Ho. I won't say it has reached those spaces of complexities of human interactions but still attempting to. You cannot change the habit of the people that we in the first place created by giving them to consume something which is simplistic.
It's slowly changing because people are watching content from different parts of the world now. As part of film fraternity, it is our responsibility to give them something which is little more complex yet interesting.
This reminds of me of Rima Das...
Everybody came and watched Rima Das' film Village Rockstar because it appealed to them and was very real and contemporary.
Over the years, there has been a lack of exploration of female psyche in the Indian cinematic narrative. How is it changing according to you?
Very slow. According to a certain historian, they say it's a 40,000 years old tradition of patriarchy and it will take a lot of hard work from the men's side in order to bring women to the centrestage in storytelling, politics and education. We are far away from recognising half the population on the planet earth as equal. It's very strange that we have not yet managed to resolve this issue which is the greatest discrimination on the planet; it's not towards blacks or dalits or any other minorities, it is the women we discriminate.
Adil Hussain in a still from Mukti Bhawan
There have been sexual harassment charges against many actors, producers and directors. How have you been processing the magnitude of the #MeToo movement?
There are a few friends of mine who spoke out. Sandhya Mridul is one of them. I knew about it since the time I met Sandhya. I don't know how much it will impact the behavioral change amongst the males who have been engaged in these kind of situation but at least people will think twice out of fear, if not, out of respect. But ideally we should have harmony not tolerance. Tolerance is a terrible word. We should have harmony, love and respect and we are capable of harmonious living.
With the MeToo movement, men are introspecting themselves because it's such a natural tendency in patriarchal mindset that it's ok to grab someone not only in India but across the globe. It's definitely a step towards a better world.
Do you think #MeToo will make some fundamental changes in how Bollywood functions?
Absolutely. Filmmakers should take note on this and what they propagate in the films and how they objectify women.
You emphasized on the significance of having peace and harmony. Recently, a Bengali play was blocked by the Assam government, stating that the state's atmosphere was not conducive. You must be aware about the ongoing communal tension between the Assamese and the Bengali Hindu communities in Assam.
There are forces I don't want to get into details of what kind of forces but all kinds of forces, some people are just greedy for power and money, while some people just hate, working towards dividing us rather than uniting us. I grew up in a troubled space. In 1979, the entire Assam movement started and more than 2,000 people were killed overnight. I grew up in that circumstances but before that we lived in harmony. It's a consequence of all actions which have been done 30-40 years ago and you're facing it. Kashmir was the most peaceful place till 1980. Look at Syria or for that matter Yemen. This is not an isolated situation in Assam.
But at the same time it can be resolved. If you do not respect the other language as equal and I'm talking from both sides, 'If I live in Assam, should I speak Assamese? I'd say definitely. But if I don't, would you kill me? No, you can't do that.' Why can't they come and do a Bengali play? It's an Indian language. You're stopping and banning someone from doing something which is artistically done. Why can't the Bengali play be given permission and let Assamese people come and watch it and appreciate the language? It's just a language out of all things. It's the most efficient human expression. We communicate through language. But now who would look at it like that? You're looking at it as, 'No, we're Assamese and they are Bengalis.' So people would find ways to divide us, but our job as artistes and so should be the politicians' job as well is to bring people together.
Do you think the central and the state governments silence over such a crucial issue is also somewhere pushing Assam towards grave crisis?
This happened in my time too. As I said this is nothing new at all. Look at America; 'The circus.' We're in a very interesting time but troubled time as well. Interesting in a way because I'd call it 'samudra manthan.' A lot of bad things are coming out but we'll get to a better place. Evolution happens, Mahabharata happened. We haven't changed much from then though. The only thing which has changed is that I don't see a Krishna.
Follow
@news18movies
for more