After Sidharth Malhotra, John Abraham Receives Flak For Promoting His Film Inappropriately
John Abraham just pulled off a Sidharth Malhotra and said North Korea nuclear test makes his upcoming film Parmanu more relevant.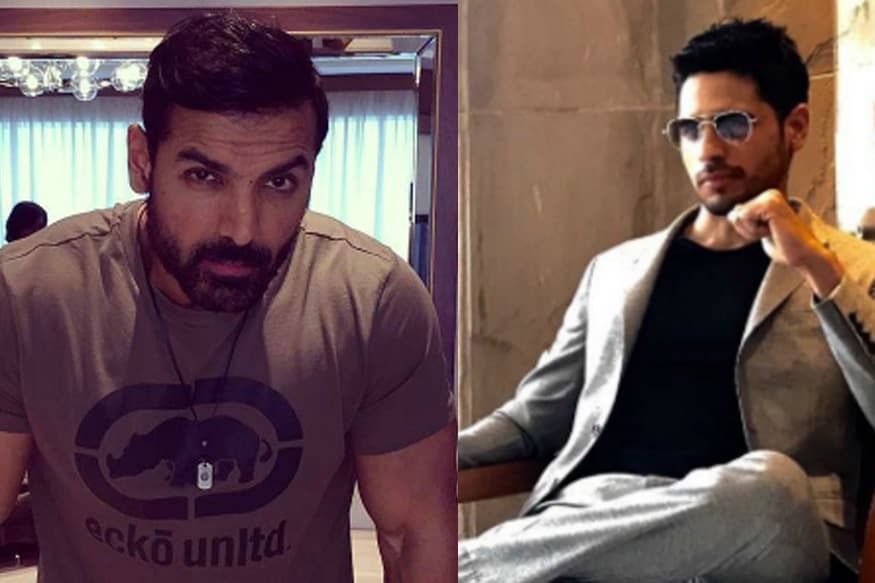 Image: John Abraham, Sidharth Malhotra
It seems Bollywood celebrities have started going the extra mile to plug in their film promotions. And if the press conferences, behind the scene videos and social media posts weren't enough, they've now started cashing in on the topical trends to promote their films.
Days after Sidharth Malhotra received flak for promoting his film A Gentleman: Sundar Susheel Risky in Haryana post the verdict violence that broke out in the state, John Abraham used the burning North Korea issue to promote his upcoming film.
To all the people of Haryana , please stay safe. Hope you can see our film soon #Agentleman #PeaceAndLove

— Sidharth Malhotra (@S1dharthM) August 25, 2017
Parmanu - The Story Of Pokhran is based on the successful nuclear tests conducted in Pokhran, Rajasthan in 1998 and that's why perhaps, John deemed the timing fit to slyly mention about his film's relevance.
He took to Twitter and shared a map depicting the tremor site in North Korea and wrote, "The 6.3 Magnitude tremor detected at a #NorthKorea test site. That makes my film #parmanuthestoryofpokhran even more relevant #NuclearTest."
The 6.3 Magnitude tremor detected at a #NorthKorea test site. That makes my film #parmanuthestoryofpokhran even more relevant #NuclearTest pic.twitter.com/k0SG4MxSw6

— John Abraham (@TheJohnAbraham) September 3, 2017
For the uninitiated, the official Korean Central News Agency on Sunday claimed that North Korea has developed a hydrogen bomb which can be loaded into the country's new intercontinental ballistic missile and the "artificial quake" this morning is believed to be its sixth nuclear test.
Many Twitter users were quick to point out the similarity between Sidharth and John's idea of promotion. Some called it lame, others poked fun and asked Sidharth to stop tweeting from John's account.
@S1dharthM John ke account se tweet mat kar

— ;( (@Saurabh_3598) September 3, 2017
Wow... kya film promotion hai .....idiots

— Sweta Jaiswal (@SwetaJa35234989) September 3, 2017
That's just lame dude.

— Dhruv Singh (@pagalhaina) September 3, 2017
Yes John sir very relevant and hope people around the test site r OK and eagerly waiting for parmanu to release

— Yash Mathur (@yash4018) September 3, 2017
Kahin John aur Kim milke publicity stunt toh nahi kar rahe film ke promotion k liye?

— Vishnu Vardhan (@the_WISH_nu) September 3, 2017
Intelligence level of #Bollywood ppl is beyond compare knows only publicity of their baloney

— Praveen Tiwari (@iamproficient) September 3, 2017
Kasrat karke body bana li magar dimaag ke liye kuch kiya nahi tumne.

— Thakur Baldev Singh (@HathwalaThakur) September 3, 2017
Get the best of News18 delivered to your inbox - subscribe to News18 Daybreak. Follow News18.com on Twitter, Instagram, Facebook, Telegram, TikTok and on YouTube, and stay in the know with what's happening in the world around you – in real time.
| Edited by: Kriti Tulsiani
Read full article