GET Stock

Quotes


AIB Has An Interesting Offer to Give to Sunil Grover
We know what you did there...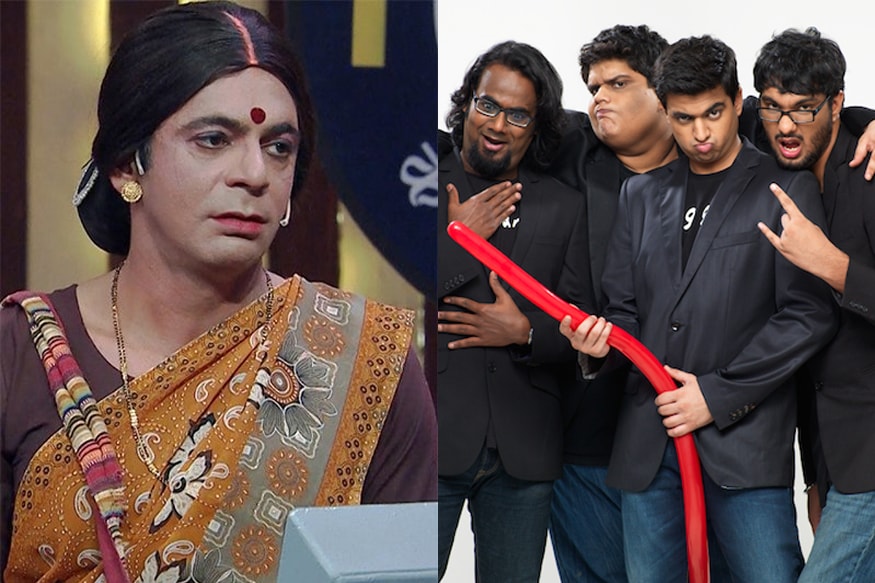 We know what you did there...
Kapil Sharma became a national news after his mid-air feud with fellow comedian Sunil Grover came into light and was confirmed by both of them through their tweets. While Sunil Grover has apparently left The Kapil Sharma Show and is performing in Pune due to the humiliation faced by him, AIB has come to his rescue.
The comedy group in their latest episode of On Air With AIB, has offered the talented Grover to join them and create some 'smart', funny content. The second season of On Air With AIB is in full swing and the casual avatar of our four beloved comedians is being appreciated by all, this smart plug-in for a post in the company is something really hilarious and smart at the same time.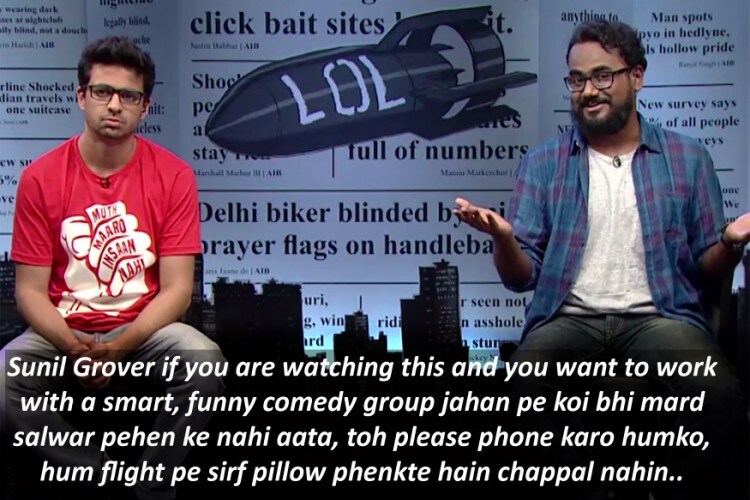 Hotstar.in
The appeal was made by Rohan Joshi and Ashish Shakya as they finished talking about fake news and its implications, in the latest episode. They didn't forget to give him a security insurance as well. (Oh..ohh)
So will Rinku Bhabhi/ Dr Gulati shed his past and will make a move from mindless TV comedy to a witty online portal? Only time will tell. Right now we can't help but laugh out loud at this interesting job offer AIB just proposed to Grover. This is some another level industry poaching. What say?
Also Watch
Read full article