Aishwarya Rai Bachchan Agreed to do Padmavati with Salman Khan, But On This Condition
Read on to know why the actors didn't share the screen space for Padmavati.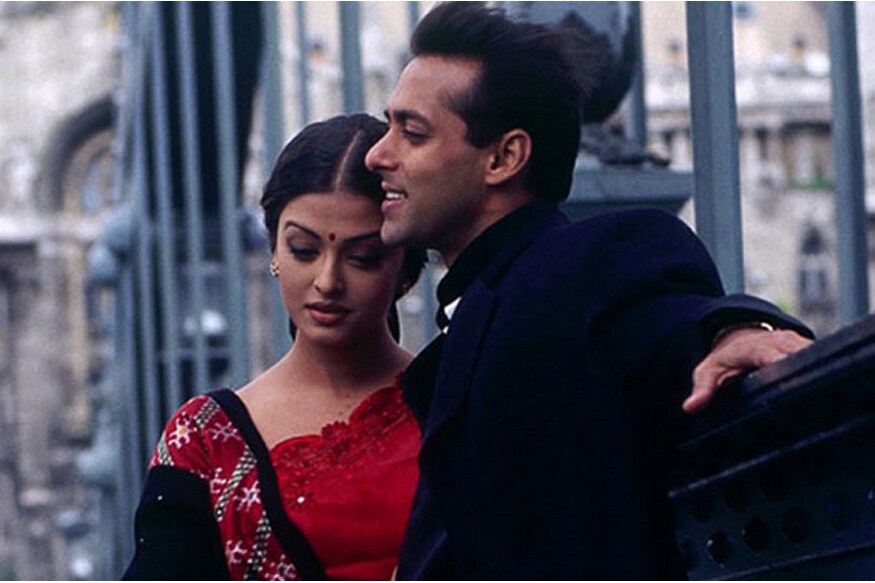 Image: A YouTube grab
There is no denying the fact Salman Khan and Aishwarya Rai - the ace stars of Bollywood - created magic with Sanjay Leela Bhansali's Hum Dil De Chuke Sanam back in 1999. And it was the acclaimed filmmaker who was also keen on bringing their onscreen chemistry in his projects Bajirao Mastani and Padmavati. But, more than a decade back, the actors parted ways and with it shattered Bhansali's dream of directing them together, again.
Bhansali went on to make Bajirao Mastani with the new line of stars Deepika Padukone, Ranveer Singh and Priyanka Chopra. Conversely, for his period drama, 'Padmavati' he wanted to give another try to rope in Salman and Aishwarya.
But Bhansali was up for a tight spot put up by Aishwarya, who agreed to take up the role of Rani Padmavati on the condition that Salman essayed the role of the antagonist Ala ud-Din Khilji. The reason cited (according to a report in Open magazine) is that there would be no scenes between the two despite both of them being part of the movie.
Bhansali with this proposition in hand, approached Salman who might have been taken by surprise by imagining himself in the boots of Khilji and declined the offer, reversing the proposal of playing Raja Ratan Singh – husband of Rani Padmavati.
And as a result of this, what we see today is Deepika as the protagonist Rani Padmavati, Shahid as Raja Ratan Singh and our hot-favorite Ranveer as the antagonist – Ala ud-Din Khilji!
The movie is slated to release on November 17, 2017 and with this news, the viewers cannot help but re-imagine all scenes with Salman portraying Ala ud-Din Khilji!
Get the best of News18 delivered to your inbox - subscribe to News18 Daybreak. Follow News18.com on Twitter, Instagram, Facebook, Telegram, TikTok and on YouTube, and stay in the know with what's happening in the world around you – in real time.
Read full article