GET Stock

Quotes



'Ambarsariya' review: Keeps you on the edge of your seat for the most part
Diljit Dosanjh's latest outing 'Ambarsariya' is impressive as it puts romance, humour, optimism and nationalistic fervour to good use and offer a complete experience to the fans.
Cast: Diljit Dosanjh, Gul Panag, Lauren Gottileb, Navneet Kaur Dhillon, Monica Gill, Ranbir Rana, Gurpreet Ghuggi
Director: Mandeep Kumar
Whether you have a strong penchant for films that fall in the supernatural genre, romantic comedies or ordinary action projects, films that come with the core concept - good triumphing over evil, and inspirational messages embedded in them invariably win huge applause and find several takers.
Diljit Dosanjh's latest outing 'Ambarsariya' is impressive as it puts romance, humour, optimism and nationalistic fervour to good use and offer a complete experience to the fans.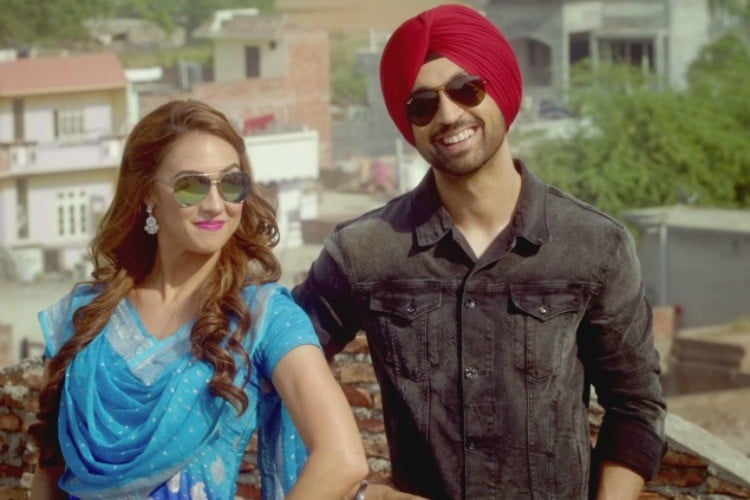 The film revolves around Diljit aka Ambarsariya who is a RAW agent in the garb of a life insurance agent. Deputed on a mission to save Home Minister's life, he can't afford to take any clue non-seriously. According to the information available to RAW, the Home Minister will be killed by drug mafia on April 13. And Diljit does virtually everything to chase his suspects and draw strategies to avert drug mafia's plan. The interest with which he does his job is understandable from the applause he gets from boss (Gul Panag) and senior colleague Navneet Kaur Dhillon.
While he is a thorough professional, he is also a true charmer, which is why he is the star of the film. Impressing a girl may seem difficult to others, but it isn't as hard as it seems for Diljit.
He makes girls laugh, makes them feel beautiful, and believe that they are the only woman in the world worth speaking to. But next moment, he is off to the next woman.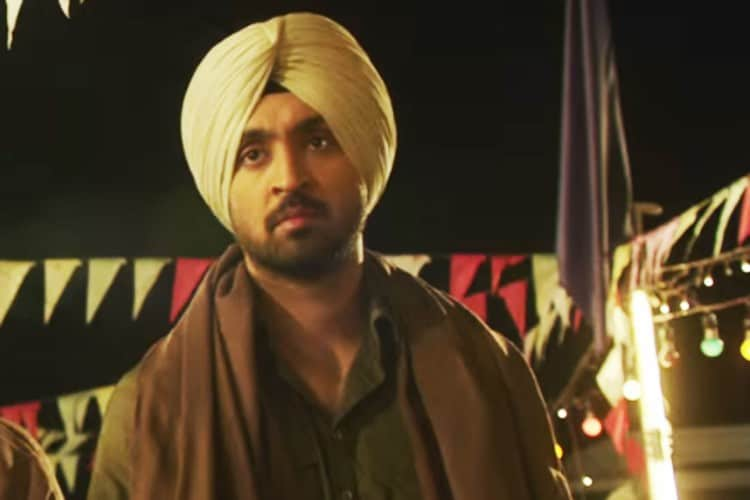 While Diljit wins every girl's wrath initially, he manages to get their attention by doing simple things and uses the process of falling in love as a mystery. He doesn't miss even a single opportunity to showcase his unique talents and resources.
He sets the tone for this comedy thriller. He is incredibly understated as the RAW agent, who is invariably thinking on his feet, and it is fun to watch him take on the goons single-handedly.
Built from a gripping script that's convincing on plot, the film comes with hilarious dialogues and crackling chemistry - particularly the one Diljit shares with kid Jaanu.
What makes the film incredible is how Diljit infuses humour into the most tense scenes, giving us a thriller that's both unpredictable and enjoyable. As Diljit tries to complete his mission, we are introduced to a string of funny characters that bring something new to the palette.
Actress Gul Panag as RAW officer is neither ruthless nor unpredictable. While Gul instructs Diljit to complete the mission, she plays a docile wife who carries household chores in personal life.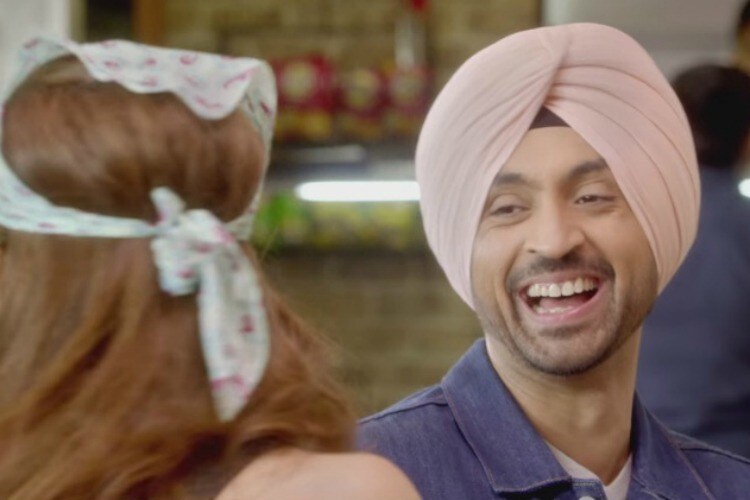 Thankfully, dependable performances by Gurpreet Ghuggi, Ranbir Rana, Navneet Kaur Dhillon, Monic Gill and Lauren Gottileb keep the viewers consistently engaged. Navneet doesn't pretend to be a strict, horrible boss at a life insurance company, gets the tone perfect. Lauren looks convincing as Canada-returned documentary filmmaker. However, her Punjabi accent isn't completely flawless. Monica Gill is quick to take digs at Diljit and quite impressive at it.
This one sequence which begins with Diljit turning a Yoga instructor and ends with Ranbir Rana-Gurpreet Ghuggi's tiff liven up the story, as does a group of kids taking jabs at the protagonist.
The cinematography - with aerial shots of Amritsar - deserves a mention. This slick, fast-paced comic thriller delivers what it promises to offer. It never reveals all its cards at once.
In addition to fleshed-out characters and a realistic plot, the twisted ending to the perfectly interweaved storyline and screenplay (by Dheeraj Ratan) makes 'Ambarsariya' a must watch. The climax - featuring Diljit who talks about Udham Singh's motivation to kill perpetrators of Jalianwala Bagh in Amritsar - is well shot. Since the killing of the modern-day Michael O'Dwyer is executed by kid Jaanu it stands for a much powerful message. The message it sends out is about how the power lies within the hands of the young generation of Punjab to annihilate those who are a threat to its peace and prosperity.
Rating: 4/5
Also Watch

News18 Reel Movie Awards: Ratna Pathak Shah Bags Best Actor (Female) Award
Read full article