Amitabh Bachchan has This Straight Face and That's Intriguing to Decode: Vidya Balan
On her radio show "Dhun Badal Ke Toh Dekho", Vidya opened up about her habit of decoding people in real life.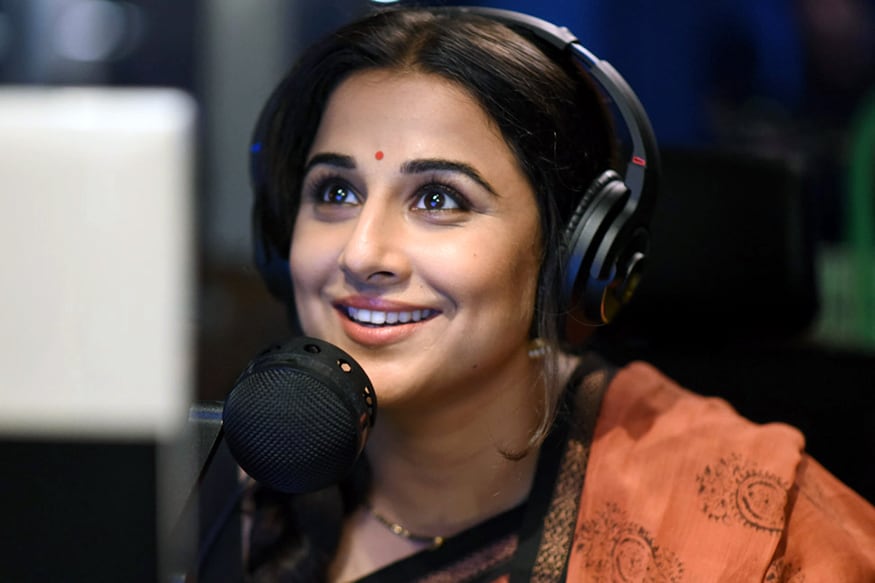 Vidya Balan - One actor who has been defining the stories and the concept of the woman-driven film is Vidya Balan. 2017 saw her return to her glorious self with Suresh Triveni's Tumhari Sulu. Balan as Sulu is a delight! She charms her way through with alluring laughter and a voice quality that should've been tapped by Bollywood long back. She lets it flow and you can't help but join in laughing. Throughout the film, Sulu keeps on insisting "mai kar sakti hai" and towards the end, you'd truly believe that Vidya can pull off anything and everything. Her presence is enough to illuminate the screen and when she's in the frame, it's hard not to palpitate with emotions.
If Bobby Jasoos actress Vidya Balan had to turn a spy, she says she would love to investigate megastar Amitabh Bachchan. On her radio show "Dhun Badal Ke Toh Dekho", Vidya opened up about her habit of decoding people in real life.
Vidya was in conversation with a radio jockey, who asked her who would she want to spy on in real life. The Bobby Jasoos actress named her Paa co-star Big B and said the late Sridevi would have been an ideal subject, read a statement.
"While I have never faced the need to spy on someone, but I would love to know everything about everyone since I love decoding people. There is this 'keeda (urge)' in me... I love getting to know people. It has to be Amitabh Bachchan, as his thoughts or his feelings are never given away by his expressions. He has this straight face and that's quite intriguing to decode. Of course, he is absolutely different when he faces the camera."
Regarding Sridevi, Vidya said: "There's another person I would have loved to investigate, but she is no more and that is the legendary Srideviji. I am a huge Sridevi fan, and I feel ecstatic to have paid her a tribute with her iconic song 'Hawa Hawai' while she was amongst us.
"While she couldn't see the film, she did attend the screening and I am just glad I could do that."
Vidya's radio show airs on 92.7 BIG FM.
Follow @News18Movies for more
Get the best of News18 delivered to your inbox - subscribe to News18 Daybreak. Follow News18.com on Twitter, Instagram, Facebook, Telegram, TikTok and on YouTube, and stay in the know with what's happening in the world around you – in real time.
Read full article