Anaarkali Of Aarah, Shubh Mangal Saavdhan, Newton And Other 2017 Releases You Absolutely Must Watch
List of 2017 must watch movies.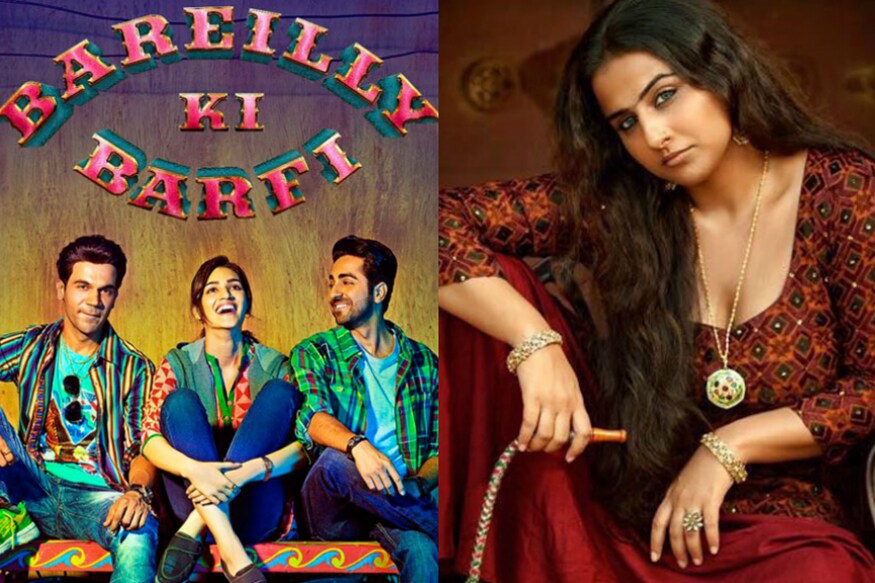 List of 2017 must watch movies.
The essence of Bollywood has been long lost and the movies that deserved all the attention and appreciation of the audience were neglected. There are many gems in the Bollywood that are not yet appreciated the way they should be and therefore I have summed up a list for you of the movies that you won't regret watching. In fact, you are going to advise people to watch these movies!
1)Trapped
Cast: Rajkumar Rao
Ever imagined about being locked in your own house and nobody is around to help you and get out of there? To what extent can you go? This movie will give you an insight into this situation.
Trapped is about a guy who gets locked in his house. He makes every possible attempt to rescue himself. But what exactly happened at the end is a mystery.
2)Anarkali of Aarah
Cast: Swara Bhaskar, Pankaj Tripathi
You must have heard about the dancers who perform on lewd songs. But does that makes them a different person when compared to other dancers?
Anarkali of Aarah is a movie based on true events. It is about a dancer who was molested by a local politician and when she complains about the same, no actions were taken by the police. Therefore she decides to take her revenge.
3)Mukti Bhawan
Cast: Adil Hussain, Lalit Behl
Everyone of us has something in mind that we want before we die or a place where we would like to spend the last days of our lives. How unusual can a wish be?
Mukti Bhawan is about a father who wants to that his family send him off with a celebration. This movie is about a son spending his father's last days with him in a place called mukti bhawan.
4)Begum Jaan
Cast: Vidya Balan, Chunky Pandey
A home is a place where you feel safe and if anybody tries to take your home away from you, you just won't let them and fight for it till your last breath.
Begum Jaan is based on the true events and it is about Eleven prostitutes who refused to part ways during the partition between India and Pakistan.
5)Hindi Medium
Cast: Irrfan Khan, Saba Qamar
The movie with an ultimate truth about the society, its mis-conceptions and hypocrisy that our society carry in its veins.
Hindi medium is about a businessman who is not so literate but tries his best to get her daughter admitted in one of best schools of the city. In this journey he and his wife discovers the partiality and corruption that takes place during the admissions in big Schools.
6)A Death in the Gunj
Cast: Kalki Koechlin, Vikrant Massey
A death in the gunj is a package of romance and mystery. Doesn't that sounds like an interesting combination? This is also a story about a friendship between a small girl and a guy.
7)Lipstick Under My Burkha
Cast: Konkana Sen Sharma, Ratna Pathak
Well, society would never want you to watch this movie, and this the main reason that you should definitely watch this movie!
Lipstick Under My Burkha is about three women who fight against all odds and do whatever they want and whatever the society don't want them to.
8)Shubh Mangal savdhaan
Cast: Ayushmann Khurana, Bhumi Pednekar
The movie is based on a problem that people don't talk about and is considered a social taboo.
Shubh Mangal savdhaan is a story of a girl and a guy who's marriage is postponed because the guy was having a problem "Ërectile dysfunction". This movie is an ultimate package of romance and drama.
9)Newton
Cast: Rajkumar Rao
How many of us tries to fight against the so-called System? None of us! We just like to complain about the corruption but do nothing about it!
Newton is a story about a government clerk who tries to run a free and fair election in a conflict area in central India. This movie guarantees an amazing experience with equally amazing dialogues.
10)Bareilly Ki Barfi
Cast: Kriti Sanon, Ayushmann Khurana
There are many movies in Bollywood that are based on love triangle, but this one was both different and a must watch.
Bareilly Ki Barfi is about Bitti who fails to find a suitable groom and decides to run away from home. While travelling by train, she reads a novel called Bareilly Ki Barfi. Surprisingly, the female protagonist of the novel reads exactly like her. Impressed with the novel, she sets out on a search for the author.
Get the best of News18 delivered to your inbox - subscribe to News18 Daybreak. Follow News18.com on Twitter, Instagram, Facebook, Telegram, TikTok and on YouTube, and stay in the know with what's happening in the world around you – in real time.
Read full article