Anaarkali of Araah Review: The Most Relevant Film of This Season
The film works for its tight script- which never dwindles- and for its powerful story.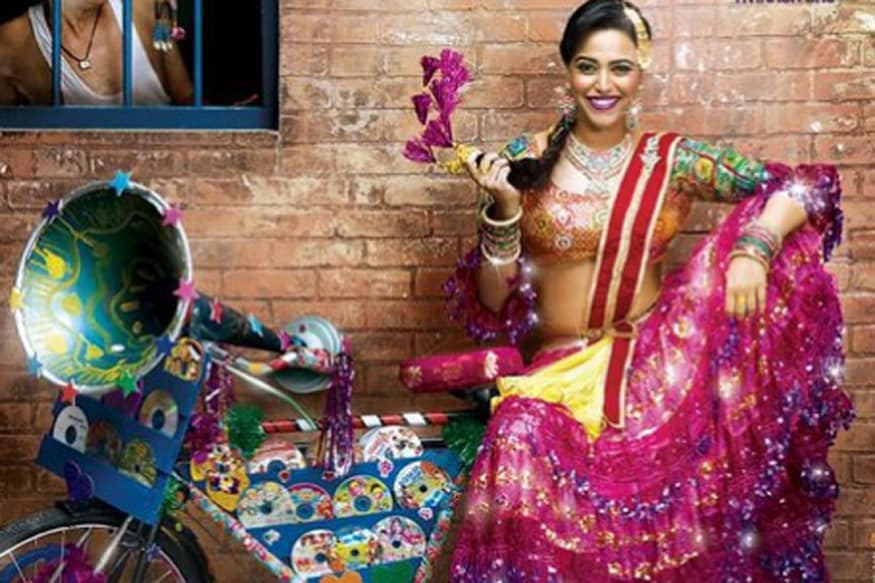 Image: Twitter/ Karan Johar
Cast: Swara Bhaskar, Pankaj Tripathi, Sanjay Mishra
Director: Avinash Das
First-time director Avinash Das' film Anaarkali of Aarah opens with a scene where a little girl watches her mother perform with admiration, who dressed in her finest sings, dances and lures the audience with her provocative song. It's a wedding scene in Aarah, Bihar, where the bride is nowhere to be seen but the groom sits in front row lasciviously staring at the singer. Moments later, a guest beckons her to come close and take the Rs 100 note from him, which he places on the mouth of his rifle. She resists initially but eventually gives in only to be shot point blank. The child continues to stare at her mother from the stage, but this time her expression changes.
The scene sets the tone of the film well. Years later, the young girl is now a vibrant beauty called Anaarkali(Swara Bhaskar), who despite knowing the flip side of the profession, chooses her mother's path. Anaarkali is a star in Aarah. Men of all ages admire her, love her. She walks with an air around her, knows all eyes are on her and even enjoys the unwarranted attention that comes her way. Rangeela (Pankaj Tripathi), her 'band' manager is one of them, so is Dharmendra Chauhan(Sanjay Mishra) a powerful man in the small town, who is the vice-chancellor of the local university. But while Anaarkali is okay with Rangeela's touch, she isn't quite okay with Chauhan's attention.
During a performance, Chauhan in a drunken state, gets too close for comfort. His hands slithers under her skirt, while he tries to smother a kiss. And despite Cops, Rangeela, and other men around, it is ultimately Anaarkali who saves herself by slapping him and walking out of the show. A line has been crossed. While the rich and powerful now want Anaarkali to forget it completely, she goes a step ahead and tries to lodge a police complaint against him but of course the police sides with those in power and eventually Anaarkali is labeled as a prostitute. And it is easy to believe their version of the story because she anyway sings songs which have sexual innuendoes so it is easy to label her.
After Aniruddha Roy Chowdhury's Pink, Anaarkali of Araah takes the conversation forward on the importance of consent. Because it doesn't matter if you belong to the elite strata of the society with a high-flying job or a singer who sings songs with double meaning in a small town- you have the right to say 'No'. Despite singing songs that make men lust over her, Anaarkali in her head is not a 'Randi' but a 'Kalaakar' who recognises 'sur' and 'taal', who yearns to sing even when she is on the run from the police. She is sassy and unapologetic about her choice of profession despite knowing the tags that come with it.
A moment in the film has a depressed Anaarkali lighting up inside a seedy recording studio. She holds the mic and when nudged, instantly starts singing a song filled with sexual innuendoes. It doesn't matter that those very songs have landed her in so much trouble, it is perhaps the only language she knows and confidently speaks.
The film boasts of credible performances by Swara Bhaskar, Sanjay Mishra and Pankaj Tripathi. The young actor who plays Anwar, Anaarkali's admirer and cofidante also ably supports the lead cast. Bhaskar, who delivered an endearing performance in last year's amazing film Nil Battey Sannata, gets the nuances of a small town singer-dancer well. She may be a bit crass but is still sassy and feisty which makes you root for Anaarkali. It is rather a different role that what she played in Nil Battey but she manages to nail this part well too.
Above all, the film works for its tight script- which never dwindles- and for its powerful story. That a marginalized section also has the right to speak up against any kind of atrocity is something that the film highlights well. Its a small film with no 'big' star in it, yet it is perhaps the most important film of this season. Because once again, yet another film drives home a very important point. No matter what strata you belong to, no matter what your profession is- a 'No' always means just that.
Rating: 4/5
What is your reaction of Anarkali Of Araah?
Write your review of Anarkali Of Araah
Get the best of News18 delivered to your inbox - subscribe to News18 Daybreak. Follow News18.com on Twitter, Instagram, Facebook, Telegram, TikTok and on YouTube, and stay in the know with what's happening in the world around you – in real time.
| Edited by: Shomini Sen
Read full article