Arjun Rampal-Mehr Jesia Split: When Sussanne Khan Blasted Rumours She Had Affair With Actor
Rumours of Arjun and Sussanne's alleged association started to swirl in 2014 after the latter decided to end her marriage with actor Hrithik Roshan.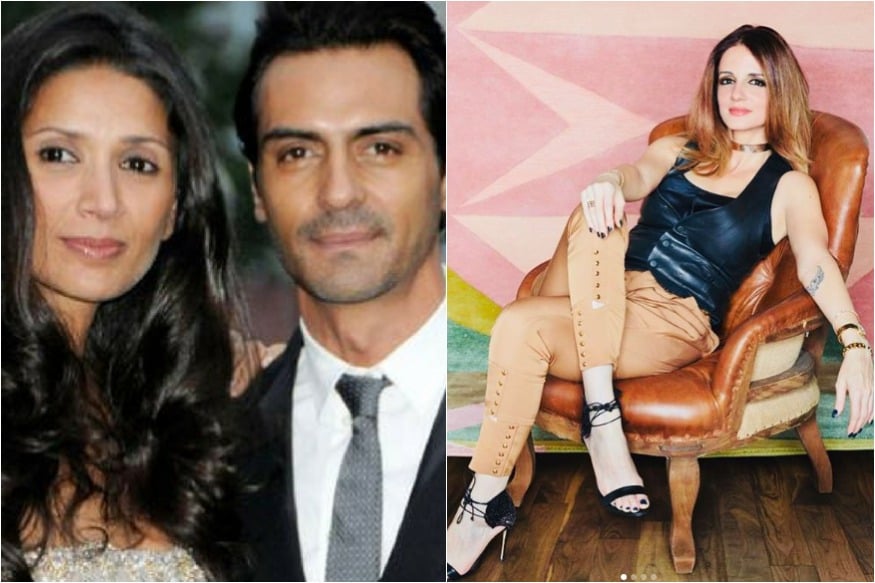 Image courtesy: Instagram/Sussanne Khan
Arjun Rampal and Mehr Jesia's separation has once again brought Sussanne Khan in the center of speculation. For the uninitiated, rumours of Arjun and Sussanne's alleged association started to swirl in 2014 after the latter decided to end her marriage with actor Hrithik Roshan. While Sussanne chose to maintain silence on the subject, Arjun had released an official statement addressing the rumours.
"I read in the news as the same time as you all about my involvement in this marriage. It saddens me deeply that rumours become inevitable during celebrities going through such times. Mehr and I wish them only peace and love through these times and support them as friends should and we wish them and their families well always," Arjun had said at the time.
However, the rumours refused to die down. Later, Suzanne issued a statement rubbishing reports of her alleged affair with Arjun.
"Arjun and Mehr are friends and have been for years. To poison a relationship such as this is malicious behavior. I have, with Mehr, earlier stated in the same paper that there is no truth to the claim that Arjun and I are anything more than friends. I never was and am not an idle Bollywood wife who has all the time in the world to spread canards and lies that damage relationships and lives," Suzanne had said.
According to a report in Mumbai Mirror, Arjun and Mehr parted ways around six months back but didn't make it official as they were waiting for their daughters to come to terms with it.
Arjun and Mehr announced their separation on May 28 via a joint statement. The two married in 1998 and have two daughters together — Mahikaa, 16, and Myra, 13.
"After a 20-year-long beautiful journey filled with love and beautiful memories, we would like to share, that all journeys have different paths. We feel that it is time for us to move on to different destinations henceforth. We have always been solid when it has come to us, we will continue to be solid for each other and our loved ones, as we embark upon a new journey. Both of us being extremely private people feel strange to be making this statement, but such are the circumstances of our lives. Where the truth can get distorted and lost. We are a family, our love for each other is forever intact and we shall always be there for one another and most importantly, for our children Mahikaa and Myra. We would therefore appreciate our privacy through this time. Thank all for their support. Relationships can end, but love lives on. We won't be commenting on this any further," the duo said in a joint statement.
Get the best of News18 delivered to your inbox - subscribe to News18 Daybreak. Follow News18.com on Twitter, Instagram, Facebook, Telegram, TikTok and on YouTube, and stay in the know with what's happening in the world around you – in real time.
Read full article