At 73, Amitabh Bachchan thinks it is difficult to get work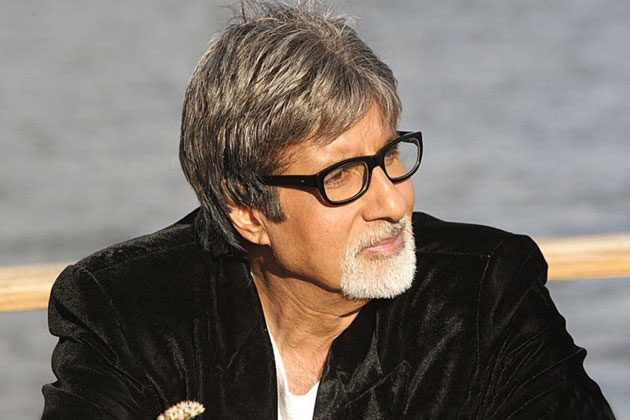 Mumbai: As megastar Amitabh Bachchan turns 73 today, he says he finds it difficult to get interesting work nowadays.
The actor doesn't seem to have slowed down with age and is gearing up to don new avatars always with distinctive and challenging kind of roles.
This year, the audience will be seeing more of Bachchan, thanks to his upcoming film 'Wazir' and his new TV show 'Aaj Ki Raat Hai Zindagi'.
"At my age its difficult to get work, and I am no different from any other in such condition. Yes I have had three films this year - 'Shamitabh', 'Piku' and 'Wazir'—and they have been most rewarding for me purely because of its diverse content," Bachchan told PTI.
"I now have an addition to it in the shape of a TV show, 'Aaj Ki Raat Hai Zindagi'. Its tough coping with all this altogether, but I endeavour. If it works I feel blessed. If it does not I shall have to work harder to overcome failure or disappointment," he said.
With age generally people retire to pursue some hobbies and interests, but Bachchan has been the busiest since he turned 60.
"I am happy that I still get some work to do. I would wish for that to continue so long as my body can take it." The legendary actor is excited about his new TV show but did not reveal much. "We work with a certain zeal and promise on all our projects and we hope that it finds appreciation. The results are with the audience. Their verdict is prime and supreme. We value that and work towards it," he said.
"Life is filled with hardship and struggle and its vagaries, but life is beautiful too. One needs to celebrate that as well, and to celebrate those that make it possible for life to be beautiful," he said.
It was 'Kaun Banega Crorepati' that resurrected the career of Bachchan and the megastar thinks television as a medium in recent times has evolved a lot.
Television is a powerful medium. It impresses, it forms opinion, it informs and it has the capacity to build on its information too. It has a massive reach particularly in our country which boasts of approximately 800 channels," he said.
"KBC was and is an example of how it could change an individuals life. A life changing experience for most humans is a once in a lifetime experience and KBC fulfilled that impression. This apart from its intrinsic quality of providing essential knowledge," he added.
Get the best of News18 delivered to your inbox - subscribe to News18 Daybreak. Follow News18.com on Twitter, Instagram, Facebook, Telegram, TikTok and on YouTube, and stay in the know with what's happening in the world around you – in real time.
Read full article