Avengers 4: Are Iron Man and Thanos Cursed by the Mind Stone? See Details
Thanos and Iron Man might have another common string- a curse by the Mind Stone.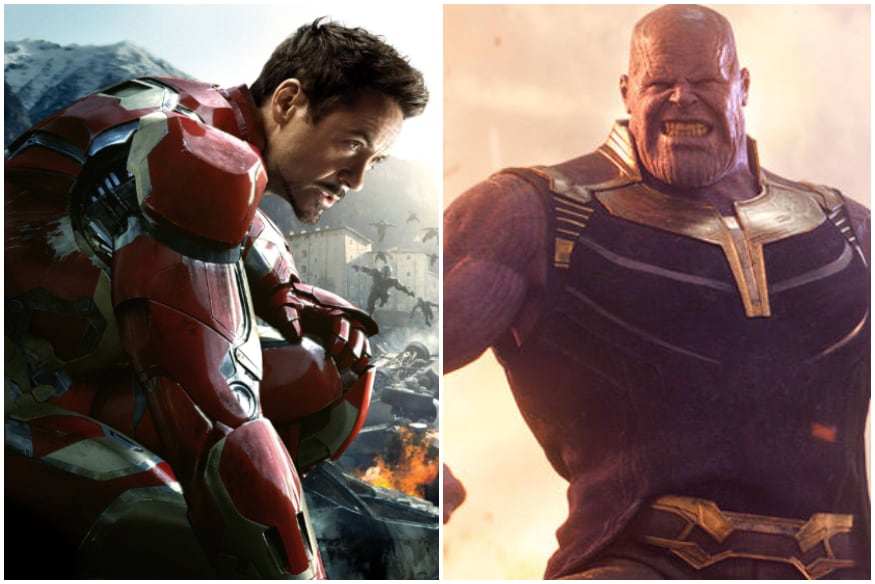 Stills from Avengers: Infinity War
Marvel fans are well versed with Tony Stark's obsession with saving earth and its mightiest heroes, the Avengers. Likewise, the villain Thanos is obsessed with the idea of striking a balance in the universe. What's similar between the two is that they would 'do anything to make things right'.
Meanwhile, fans have also found their obsession in decoding the Avengers 4 theories. A new fan theory has come up, which states that Thanos and Iron Man might have another common string- a curse by the Mind Stone.
The theory suggests that the similarities go back to the Mind Stone, the last and final stone Thanos acquires from Vision in Avengers: Infinity War. This matter came up when Thanos and Iron Man met for the first time. In the scene, Tony asks Thanos how he knows his name. To which the Mad Titan replied, "I know your soul...it is much like mine, cursed with knowledge."
The user also mentioned that the visions they had in previous MCU movies. In the Age of Ultron, Tony had visions of dead Avengers and an unstoppable alien invasion. Thanos also had a similar dream where his home planet had withered away and left behind was a population of starving and dying Titanians.
A Reddit user picked the clue from their first meeting and formulated that Tony and Thanos' respective visions are interlinked. "Both would, through their actions or creations, become the personification of the mind stone. Where the mind stone goes, death and destruction follow," wrote the user.
Are Thanos and Iron Man's visions connected, or are they cursed by the Mind stone? We'll find out at the conclusion of Avengers Universe in May 2019 with the last Avengers film.
Follow @news18movies for more
Also Read: Happy Birthday, Parineeti Chopra! Check Her Jaw-dropping Style Transformation in Pictures
Read full article
Countdown To
Elections Results
To Assembly Elections 2018 Results