Avengers 4: Will Bucky Barnes Return with Infinity War Sequel? Here's Sebastian Stan's Answer
Bucky Barnes was one of the characters that disintegrated into dust at the end of Avengers Infinity War.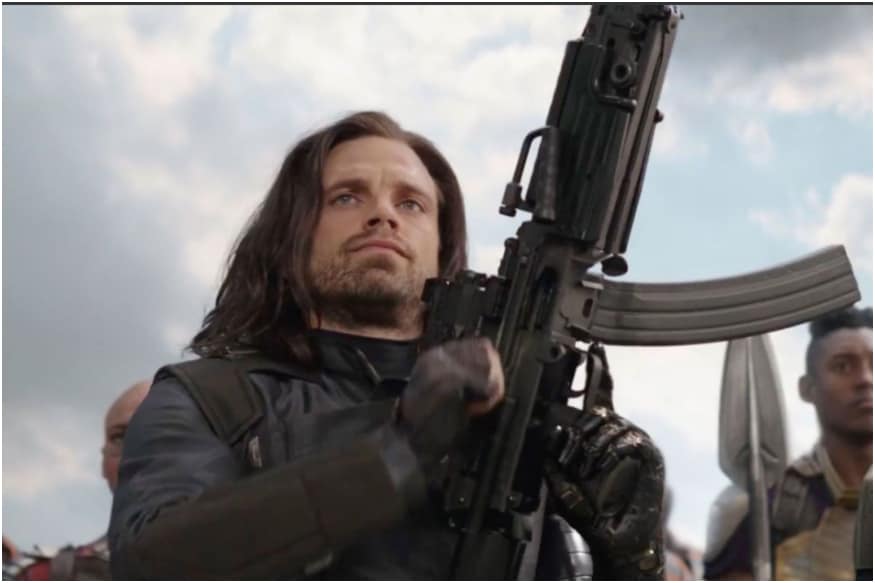 A still of Sebastian Stan as Bucky Barnes in Avengers: Infinity War (YouTube)
Bucky Barnes was one of the characters that disintegrated into dust at the end of Avengers Infinity War. Till now, fans presumed that he's dead and there's no way that he'll make his return in the upcoming Avengers 4.
Though the makers have kept mum and haven't revealed any specific detail about the film, it looks like that the character may actually be brought back to life.
Sebastian Stan, who is currently busy promoting his upcoming crime thriller Destroyer, talked to Collider about Bucky after the Infinity War. When quizzed if fans will see him in the last Avengers film, Stan remarked that he's not sure.
"When I was shooting anything, nobody ever told me what was part one or part two. The truth is, I don't even know if I'm in Avengers 4. What I shot was in part one. And anything that I shot may or may not have been in part one or part two and I still don't know. There were things that we shot that were never gonna make it because it was easier to just convolute the whole thing," said Stan.
He further added, "So in a way, you go 'Alright, that's cool, but…' But you know it's going to deliver on a level that we probably haven't even digested yet. Because that's what they do best."
For the unversed, Bucky Barnes was the one who killed Tony Stark's (Iron Man) parents. And since Steve Rogers (Captain America) knew the detail, the conflict between the two superheroes became the root cause of Civil War.
Earlier, the actor has given out spoilers stating that Michael Douglas (Hank Pym), Michelle Pfeiffer(Wasp), and Samuel L. Jackson(Nick Fury) will make an appearance in Avengers 4.
Will the Avengers be able to revive Bucky Barnes? Fans will find out in May, next year.
Get the best of News18 delivered to your inbox - subscribe to News18 Daybreak. Follow News18.com on Twitter, Instagram, Facebook, TikTok and on YouTube, and stay in the know with what's happening in the world around you – in real time.
Read full article