Avengers: Infinity War Behind The Scene Teaser is Here and It Has Everything That We Expected
Spiderman, Ironman, Star-Lord and more!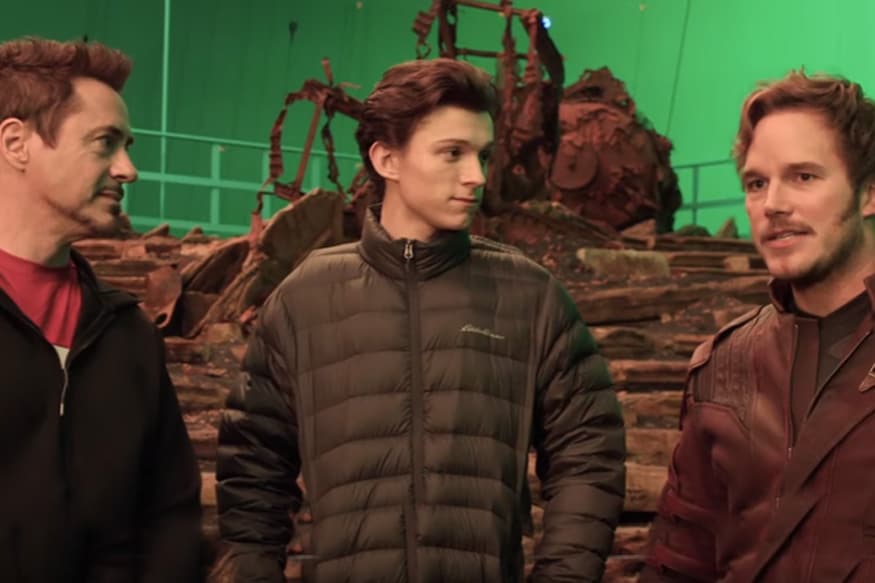 Image: A still from Avengers: Infinity War BTS.
Shooting of one of the most-awaited Marvel movies Avengers: The Infinity War has begun and the makers have released a behind the shoot video from the sets. Confirming the presence of Spiderman Tom Hollanad, Iron Man Robert Downey Junior and Star-Lord Chris Pratt, the video feature these three superheroes talking about what awaits the fans.
The video also has the makers promising a never seen before merge of the biggest franchise Avengers and Guardians of The Galaxy to fight the badest villain of the universe, Thanos. The concept art used in the teaser features Rocket and Thor in action.
The makers also talk about the placement of the film and why it is the right time for Thanos to strike as there's a rift between the Avengers post the civil war and the world is now unsafe. The further plot will be created in the upcoming Guardians of the Galaxy Vol. 2 and Thor: Ragnarok.
Well, we can't wait for 2018 and see what all Thanos is capable of and how the alliance featuring our every superhero from Marvel will strike him. Till then, lets wait for more sneak peak from the sets!
Get the best of News18 delivered to your inbox - subscribe to News18 Daybreak. Follow News18.com on Twitter, Instagram, Facebook, Telegram, TikTok and on YouTube, and stay in the know with what's happening in the world around you – in real time.
Read full article