GET Stock

Quotes


'Baaghi' Tweet Review: Tailor Made to Showcase Tiger Shroff's Talent
From the looks of the trailer, the film looks like a high-octane romance drama about two rebels.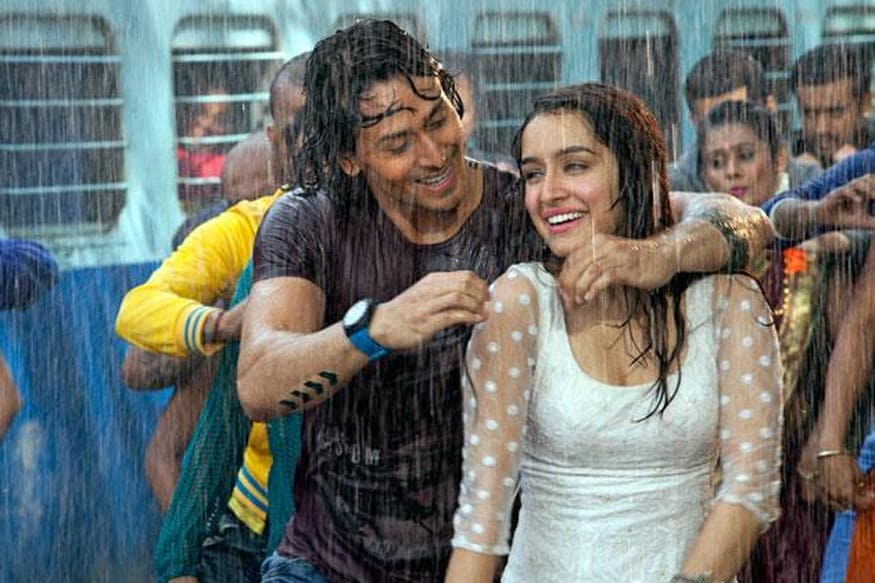 Tiger Shroff teams up with Shraddha Kapoor in Sabbir Khan's directorial venture.
Tiger Shroff made an impressive debut in 2014 in Sajid Nadiadwala's 'Heropanti'. Most were left in awe with his impeccable dancing style and his daredevil stunts. The actor is now back with the same team in a new film called 'Baaghi'. Directed by Sabbir Khan. the film features Shroff opposite Shraddha Kapoor.
From the looks of the trailer, the film looks like a high-octane romance drama about two rebels. Both Shroff and Kapoor have trained hard to perform action stunts in the film.
So will Tiger Shroff be lucky the second time as well? Considering the film features Shraddha Kapoor, whose films always do well at Box Office, expectations are high from the film. Shomini Sen of News18.com is inside the theatre to live tweet the experience.
9:41 AM: We are watching @iTIGERSHROFF 's #Baaghi first day, first show Stay tuned for the tweet review
9:49 AM: .@iTIGERSHROFF and @ShraddhaKapoor team up for the first time for Sabbir Khan's new film. #Baaghi
9:50 AM: This is @iTIGERSHROFF's second film. Will he able to create an impact in #Baaghi just like he did in his first film? We will find out.
9:55 AM: Sunil Grover plays Shraddha Kapoor's dad? Baal vivaah? #Baaghi
9:57 AM: Wait I see @ChhotaThalaiva too now! #Baaghi begins with surprises!
10:12 AM: Train gets delayed, stops at a station and instead of complaining all passengers break into a 3 minute rain dance. #Baaghi #OnlyInBollywood
10:36 AM: In real life, if a random stranger gives a flying kiss to a girl, he is reported to the police. But not in #Baaghi. Here they sing songs
10:49 AM: No action film is complete without a fight sequence in an empty construction site. #Baaghi
10:53 AM: It's hot and humid in Kerala. Must Sudheer Babu wear a leather jacket at all times? Oh wait, it's #VillainSwag #Baaghi
10:55 AM: 'Aurat sirf takat se pyaar karti hai' Misogyny. Check. #Baaghi
10:56 AM: First half of #Baaghi is full of clichés. Though very nice songs and beautiful locales.
11:34 AM: Hakka noodles is what a Thai fighter is called in the film. Racist dialogue. Check. #Baaghi
11:54 AM: You can almost figure out whats going to happen next in the film. #Baaghi is that predictable.
12:01 PM: Tiger Shroff should do a film where his skills in martial arts can be exhibited. No romance, just action. He is bloody good. #Baaghi
12:03 PM: Though #Baaghi comes close to that. Lot of martial art to showcase how talented he is.
12:08 PM: 'China ka maal zyada din tikta nahi hai' says @iTIGERSHROFF after slaying a Chinese fighter. #Baaghi
12:10 PM: OK! Every time Tiger breaks a bone, the x ray of that body part is shown and which bone is getting cracked. What the...#Baaghi
12:14 PM: It's completely a @iTIGERSHROFF film which aims to highlight his talent in martial arts and dance. #Baaghi
12:15 PM: The fight scene between Shroff and Sudheer Babu is pretty impressive other than some hilarious vfx. #Baaghi
12:16 PM: There is really not much in the film apart from the fact that the characters perform mind-numbing stunts. #Baaghi
12:17 PM: Thanks for staying with us throughout the tweet review of #Baaghi. More movie updates to follow soon.
Also Watch
Read full article