Director
: Bumpy
Cast
: Riteish Deshmukh, Vivek Oberoi, Sahil Vaid, Rhea Chakraborty
Bank Chor
begins as a usual comedy caper with unfunny jokes landing at the end of every 3 minutes (roughly) and eventually turns into a thriller, not so intriguing. The film sees an ensemble cast, who doesn't have much to do - except for playing dimwits in the first half and extra smart lads in the second. The entire first half, it seems, was meant to impart them wisdom to justify the title
Bank Chor
.
Champak (Riteish Deshmukh) and his sidekicks Genda (Vikram Thapa) and Gulaab (Bhuvan Arora) are in a bank to pull off a robbery which is visibly too tough for them. They haven't probably picked a pocket before and here they are, behind the masks of 'Swami, ghoda and haathi' to rob a bank named the Bank Of Indians. While there are dimwits inside, waiting outside is CID cop Amjad Khan (Vivek Oberoi) who devises a 'smart' strategy to save the hostages, prevent the robbery and arrest the robbers (who he thinks to be repeated offenders) and claims that one of his men is inside amid the hostages. Meanwhile, two other people - an eminent corporate employee and Home Minister, elsewhere in Mumbai are too miffed with the robbery and that's when you sense a bigger plan in play here. Why is CID employed for a mere bank robbery? Why does a gang of three innocent chaps sort to robbery? Why is the undercover cop not capable enough to prevent the burglary? What are the political and corporate connections in play here? As the film unfolds, one finds answers to these questions.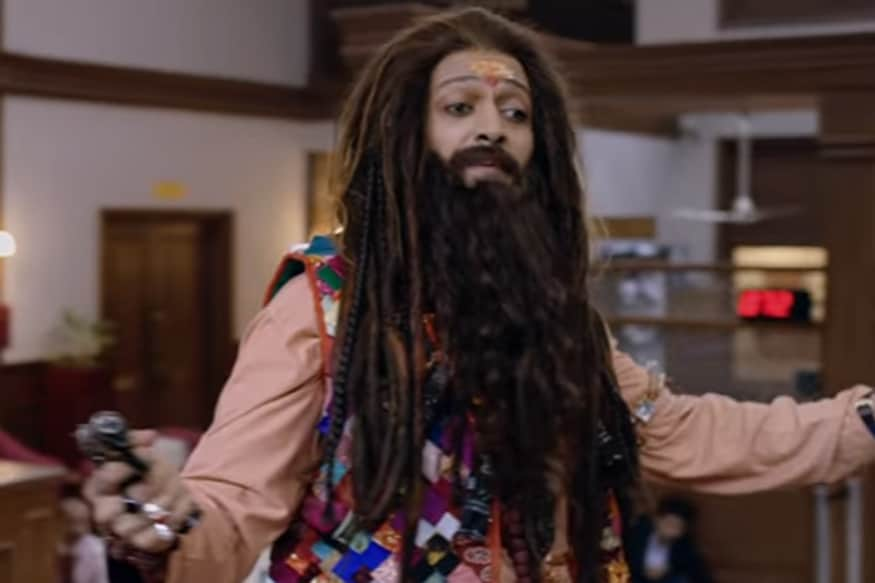 Image: Youtube/ A still from Bank Chor
Interestingly enough, just when you're almost 20 minutes into the film, the incompetent robbers start regretting their decision to enter a bank and you, the decision to buy the film ticket. The comedy and the jokes, to be precise, are so unfunny that more often than not, you find yourself looking at the watch out of boredom. There's plenty of clichéd jokes to put you off the hook right in the beginning. The only moments, that you'll find chuckle-worthy perhaps, are the war of words between Delhi's Genda and Gulaab and Mumbai's Champak, both sides defending its city and insulting the other's.
While Riteish plays the innocent and helpless robber, Bhuvan and Vikram are his overtly smart aides. The three are so embroiled in their own confusion of what to do and how to do, that a new hero, in the face of Sahil Vaid emerges and steals whatever bit of limelight the film deserves. He is probably the only actor who brings in the thrill in Bumpy's over-ambitious film. Riteish does justice to his character and pulls off his usual expressions just fine but doesn't have much to play with this time. Vivek, on the other hand, is mostly either pulling his mustache or growling at reporters and police officers apart from the occasional flaunting of his action plans outside. Rhea Chakraborty, who plays the reporter, adds little to the film. There's also Baba Sehgal playing himself onscreen. One that he does zilch to enhance the overall humour of the film, second he's thrown off the plot too soon to be even considered. Perhaps, one should've dealt with the curious case of Baba's presence in the film rather than focussing on the main plot.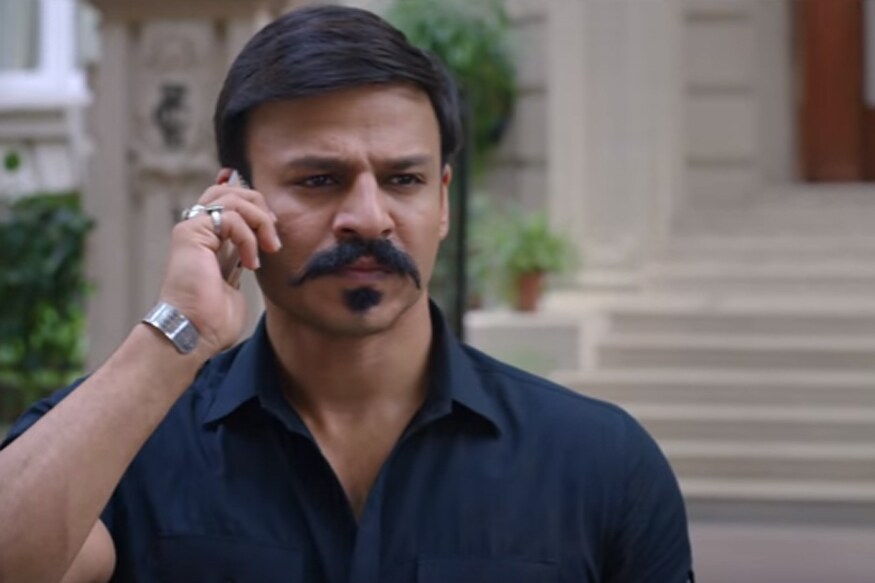 Image: Youtube/ A still from Bank Chor
However, what's wrong in this film is not the casting or the acting, but the decision of basing a full-fledged film on a theme so trivial. The first half doesn't interest much but from the scene right before interval, the film gains both - pace and a slight sense of thrill. Twist after twist and revelation after revelation, even though predictable, begins to interest you a bit. But fades away too soon to label it intriguing or even thrilling for that matter.
Bank Chor
is a misfit in both comedy and thriller genre but it sees Riteish and Vivek undertake something different from what they've been doing too much off late - slapstick adult comedies and just for that, you might want to watch the film.
Rating: 1/5