Bareilly Ki Barfi Music Review: It's Painfully Unambitious
Bareilly Ki Barfi which releases today has been directed by Ashwiny Iyer Tiwari and features Ayushmann Khurrana, Kriti Sanon, Rajkummar Rao, Pankaj Tripathi, Seema Pahwa in key roles.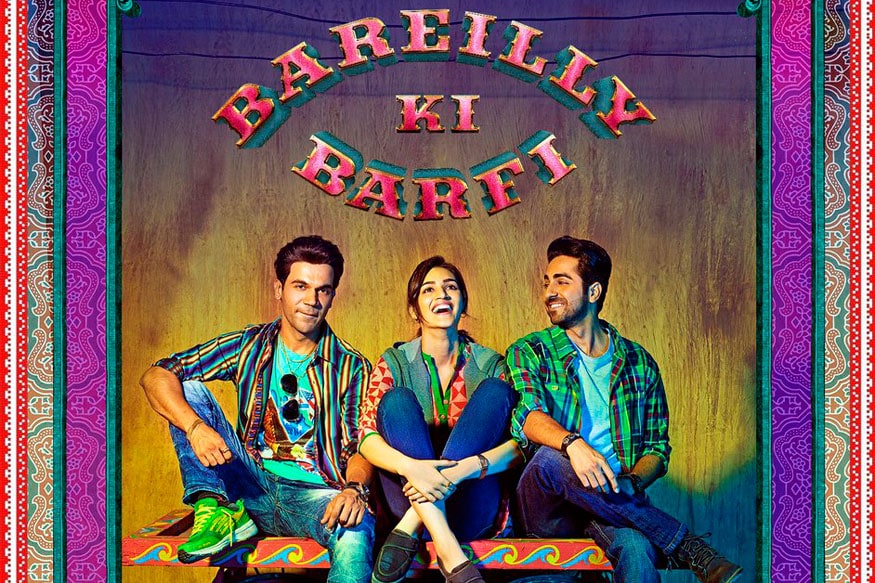 Image: Twitter/Kriti Sanon
Too many cooks spoil the broth is an old adage as well as a statement and or excuse you make when you have nothing else to say. With that in mind, let us begin by stating Bareilly Ki Barfi has a lot of musical composers, not just one. As to whether they spoil or improve the music, you'll have to read on. On another note (pun totally intended), it's nice to see that Bollywood occasionally hires music composers apart from Pritam -- or Rahman, if it has a big enough budget.
Another note is that this the last nice thing written in the review. Oops, sorry. Spoilers.
Nazm Nazm
You Got Mail is a good movie (or so I've heard). You don't need to adopt the plotline for lyrics for the song, is what I'm saying. Dil ka lifhafa and its opening or un-opening doesn't really translate well to the audience. Also, maybe don't mention people sticking to your lips unless you're a Murder sequel, it's just weird because the music accompanying it is well, whatever is the opposite of superlative (Google it).
Badass Babua
It starts off promisingly, we'll give it that. And the Punjabi rapping is er, inspired. As for the rest, I can only recall what my grandfather's Hindi teacher told him, "Beta, tum Ganga mein hi doobjao". And that was in 1930's Bihar. A pastiche of all things horrendous (but cool, they're accompanied by a booming bass line), this is the monster to the individual that Dr Frankenstein had dreamed of originally.
Twist Kamariya
Hopefully the Bhojpuri film industry isn't too big on intellectual property rights or royalties. If you've ever been stuck next to a yellow-numberplated SUV on the highway, or hitched a ride on call centre cabs or just generally explored our hinterlands, you know of the song featuring lipstick. It also features the term "Kamariya". This is the Bollywood version of that song. Full marks to the Bhojpuris, zero to whichever particular composer copied this song.
Given that the rest of the album is remixes of the first few numbers, and we promised our psychiatrist to be a more positive person, we shall refrain from further dissection, er critique. Hopefully, the cinema shall belie the audio. Because the songs, dear reader, makes you nostalgic for the silent era.
We could begin an entire diatribe on how Bollywood is (inexpertly) exploiting middle India for an authentic slash realistic flavor. It doesn't work if you approach your subject matter as something below you, which "needs highlighting" because privilege hadn't heard of it yet. The results are painfully, sonically obvious. Just don't.
And yes, they spoiled the broth. And the sound. Caveat emptor.
| Edited by: ---
Read full article