GET Stock

Quotes



'Batman v Superman' tweet review: Despite three superheroes, the film fails to excite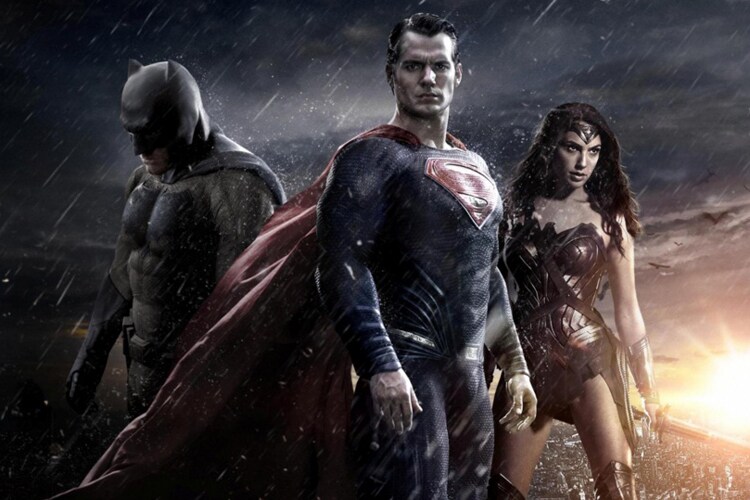 Its a battle that a most superhero fans have been waiting to witness eagerly. As filmmaker Jack Snyder's much awaited film 'Batman v Superman: Dawn of Justice' releases in theaters, most are curious to know that why are the world's two most loved superheroes pitted against each other instead of fighting the common enemy.
Part of DC Extended Universe, the films takes of from where 2013 film 'Man Of Steel' ended with people having general discontentment towards Superman/Clark Kent for the way he dealt the battle of Metropolis. His critics are many including Bruce Wayne/Batman who blames him for the mass casualties.
Henry Cavill reprises his role as Superman and Ben Affleck plays Batman for the first time. Will the movie be able to do justice to the legacy of the comic-book superheroes? Shomini Sen of IBNlive.com was inside the theater to find out.
1:30 PM: Superhero fans unite! 'Cuz it's time for #BatmanvSuperman Stay tuned for the tweet review
1:41 PM: Will #BenAffleck make for a convincing #Batman ? We'll find out. #BatmanvSuperman
1:51 PM: It's definitely an older #Batman #BatmanvSuperman
1:54 PM: So they packed global terrorism, extra terrestrial and superheroes in the same film. Interesting! #BatmanvSuperman
2:29 PM: Is it just me or is Jesse Eisenberg hamming a bit as Lex Luthor? #BatmanvSuperman
2:37 PM: Since when did superhero films become THIS melodramatic? #BatmanvSuperman
2:40 PM: Finally, the Batmobil makes its grand entry. #BatmanvSuperman looking up suddenly!
2:46 PM: 'Tell me. Do you bleed?' Asks #Batman to #Superman as they meet for the first time. And the theatre erupts into loud cheers #BatmanvSuperman
2:53 PM: Considering it is a sequel of #ManOfSteel, the first half strangely focuses more on #Batman than #Superman #BatmanvSuperman
3:27 PM: The major problem with #BatmanvsSuperman is that it only thrills in certain parts. Doesn't engage the viewer throughout.
3:42 PM: I'm sorry but #BatmanvsSuperman is slowly becoming a sappy Bollywood melodrama.
3:54 PM: They were too ambitious. #BatmanvsSuperman
4:01 PM: They got #WonderWoman very late into the scene. She should have been there much before. #BatmanvsSuperman
4:18 PM: Jesse Eisenberg tries too hard but somehow doesn't leave that great an impression as the super villain. #BatmanvsSuperman
4:20 PM: The film picks up in the second half but still doesn't manage to leave a lasting impression. #BatmanvsSuperman
4:21 PM: They have three superheroes in the film yet #BatmanvsSuperman is not one of the best superhero films to have been made
4:22 PM: Should you be watching #BatmanvsSuperman ? Only if you are a loyal fan of #Superman and don't like missing any of the films.
4:23 PM: Thanks for staying with us throughout the tweet review of #BatmanvsSuperman
Also Watch

News18 Reel Movie Awards: Ratna Pathak Shah Bags Best Actor (Female) Award
Read full article