Befikre Review: A Glossy, Predictable Indian Love Story
Old wine, is a glossy bottle.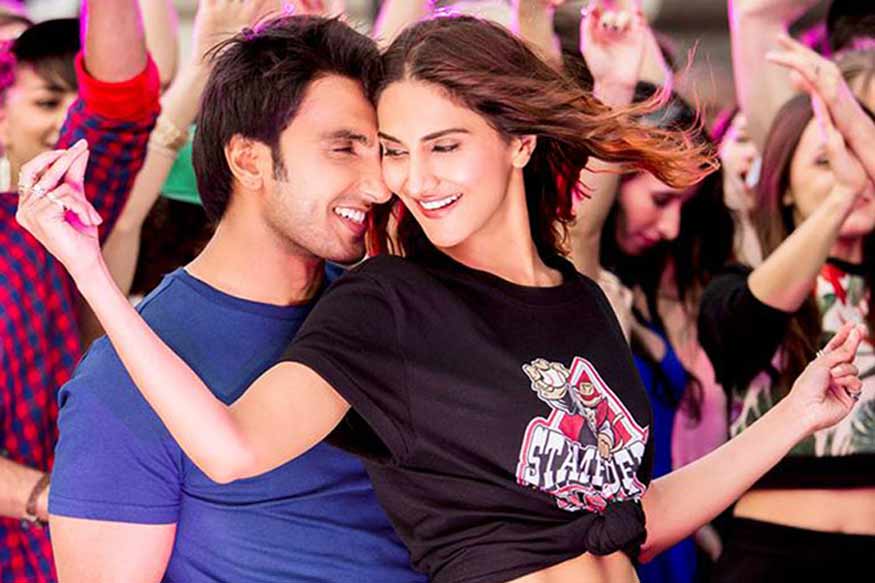 Old wine, is a glossy bottle.
Cast: Ranveer Singh, Vaani Kapoor
Director: Aditya Chopra
Aditya Chopra redefined romance for an entire generation back in 1990s with his debut film Dilwale Dulhania Le Jayenge. A film, that till date, inspires people to fight it out when in love became a cult classic over the years and while there have been several films that have tried to create similar magic, none have been even a close second. Interestingly, Chopra made two more films after that- both did fairly well- but were never able to create that massive an impact like DDLJ did.
Chopra returns to big screen with Befikre, a take on modern day love stories, and how the youth perceives love as. It is effortless, breezy and no committal, the trailers indicated. But is it really? Because Befikre particularly suffers due to predictability.
From Punjab, Chopra shifts his characters in the new film to Paris. The city of love and passion where Dharam (Ranveer Singh), a stand-up comic meets Shyra(Vaani Kapoor), a tour guide at a party. One night of booze and sex later, Shyra gives clear instructions to Dharam to not call her, because 'the party's over' and she is not looking for anything long-term but Dharam, the Delhi boy doesn't want to yet let go of her. After a series of 'dares' that they perform for each other, the two end up moving in and predictably, monotony seeps into their relationship. A year after their break up, their paths cross again and they decide to start over, as Befikre friends. But are they really friends?
Interestingly, while the film opens with Shyra and Dharam breaking up, never a clear reason is given as to what led to them parting ways. The fact that their relationship is simply based on series of dares that they keep performing could be a reason, but that is just our guess. I mean, how long can a relationship last which started as a one night stand and accelerated into an affair after one of them goes and slaps a cop on the road, just for fun?
Written by Aditya Chopra himself, the film would have still been a refreshing change on Bollywood romances had the tempo of being carefree been maintained throughout the film. But while first half is breezy and entertaining, the second half is marred majorly because of the predictability. Because as much as he'd want his characters to be befikre, they all ultimately follow Bollywood's school of romance. And that's what Befikre is. A typical Bollywood love story with a yawn-worthy twist in the middle.
After a remarkable debut in Shuddh Desi Romance, Vaani Kapoor transforms herself into the hot, sensous French-Indian Shyra, who doesn't shy away from one night stands, checks her ideal man's ass and doesn't know if marriage is meant for her. Kapoor's character in debut film made us sympathise with her. She was traditional yet spunky. In Befikre she has spunk yet you can't connect to Shyra much. What she wants is never really clear. At one point she doesn't want her boyfriend to say "I Love You" but at the other point cries when he breaks her heart. With a poorly written character, Kapoor also struggles a bit to maintain the tempo. She is a bhartiya nari in one scene and a French girl who has zero expectations from her guy the other time. She dwindles. Having lost oodles of weight, Kapoor looks stunning in certain scenes but there's something seriously wrong with her jaw.
Apart from the beautiful French locales, if there is anything to look forward to in the film it is Ranveer Singh's performance. Singh's range is remarkable. Diving right into a frothy romance right after the intense Bajirao Mastani means that the man has caliber. In every scene, Ranveer demands your attention. He is effortlessly charming, goofy as Dharam and you almost get his confusion on love and marriage. He plays Delhi's typical Dharam with much ease- a character that he has aced since his Band Baaja Baarat days. A powerful story could have done so much fo the character though.
Befikre is the first film that Chopra directs minus Shah Rukh Khan. Does it work in favour of him? Not quite because even though Ranveer Singh is good he still can't carry a weak script forward- the way SRK had in Rab Ne Bana Di Jodi.
Chopra falls in his own trappings of love, where the film just proves one thing- that when in love one really can't be that befikra.
Ratings: 2.5/5
| Edited by: Shomini Sen
Read full article
Countdown To
Elections Results
To Assembly Elections 2018 Results