Before Bigg Boss 12, Take a Look at the Most Adorable Couples on the Show
While romance comes across as the most reliable strategy to help the show garner huge TRPs, take a look at some adorable couples we saw in Bigg Boss in the past.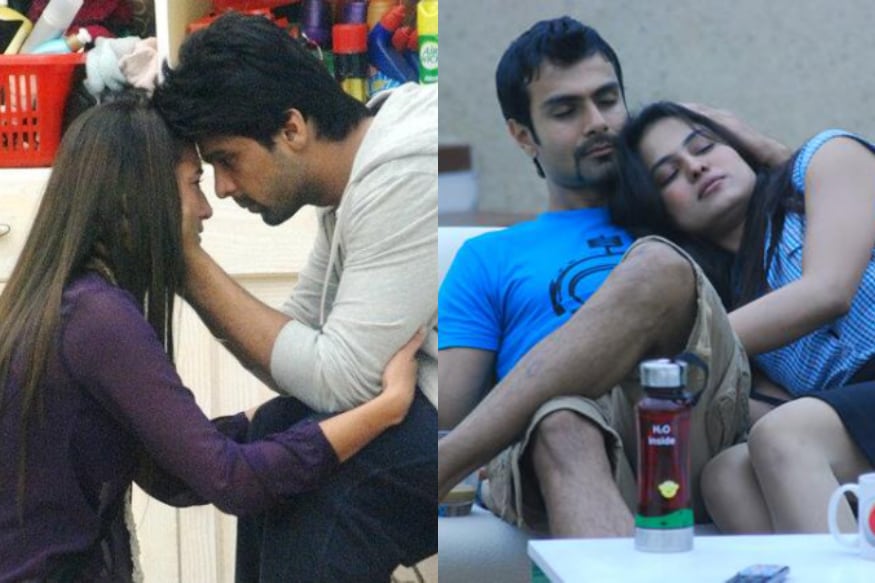 Stills from Bigg Boss (Colors TV)
Bigg Boss house is not only about verbal spats, drama and ugly fights, for contestants have also gained limelight for their adorable romance on the show. Over the years the contestants have proved that love can blossom anywhere, including the fateful house. Before Salman Khan returns with Bigg Boss12, take a look at some couples we saw in the past seasons of the most controversial reality show.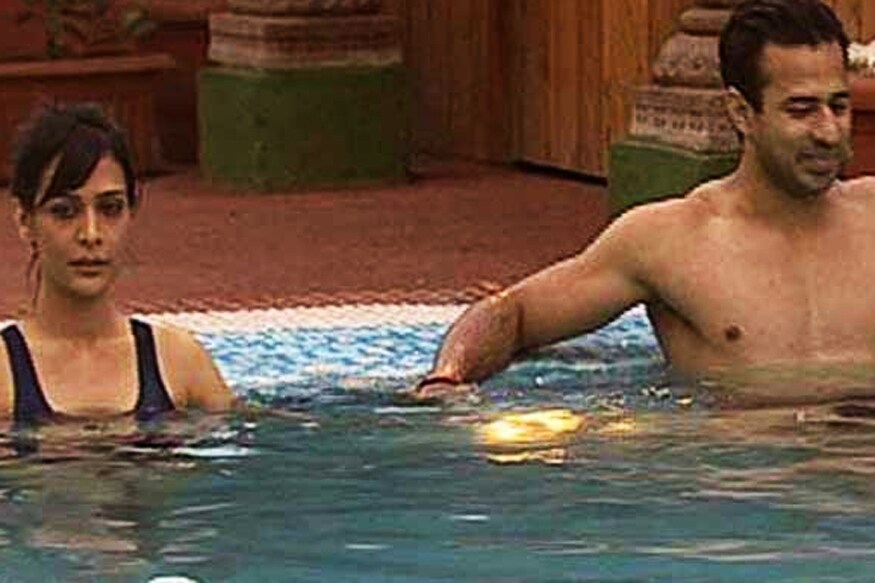 Image Courtesy: Colors TV
Anupama Verma, Aryan Vaid:
The first season of Bigg Boss saw Anupama Verma and Aryan Vaid getting intimate on the show. Interestingly, the viewers weren't shocked, but happy for the couple. Even though many wanted them to tie the knot, it never happened. They were not even seen together once the show got over.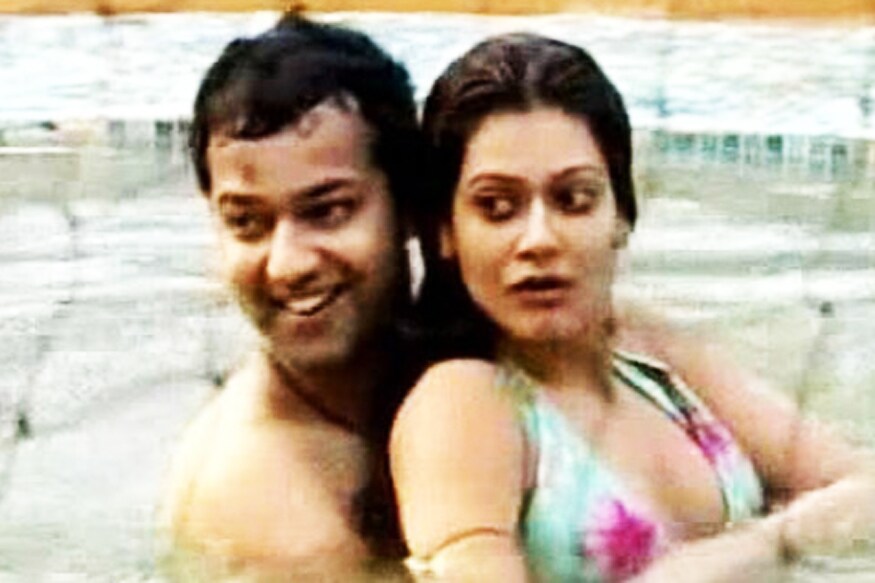 Image Courtesy: Colors TV
Rahul Mahajan, Payal Rohatgi:
So what if Rahul Mahajan was already married to Dimple when he accepted 'Bigg Boss 2' offer? Nothing deterred him from getting intimate with Payal Rohatgi. Remember Payal's poolside massage by Rahul? In a nutshell, these were just a few ways to make headlines.
Image Courtesy: Colors TV
Gauhar Khan, Kushal Tandon:
Gauahar tried extremely hard to get Kushal back to the house. And Kushal has also been picking fights with virtually every contestant to guard Gauahar, including Ajaz Khan. While the two enjoyed each other's company, for quite some time after the show. They finally called it quits after a year and now they are busy in their professional careers.
Image Courtesy: Colors TV
Amar Upadhyay and Vida Samdzai:
Such was the bond between Amar Upadhyay and Vida Samdzai that the model cried when Amar nominated her. Vida was so upset that she even asked Amar to swear on her to make her believe that he didn't nominate her. Shockingly, neither of the two are burdened with professional commitments. So what was this publicity aimed at?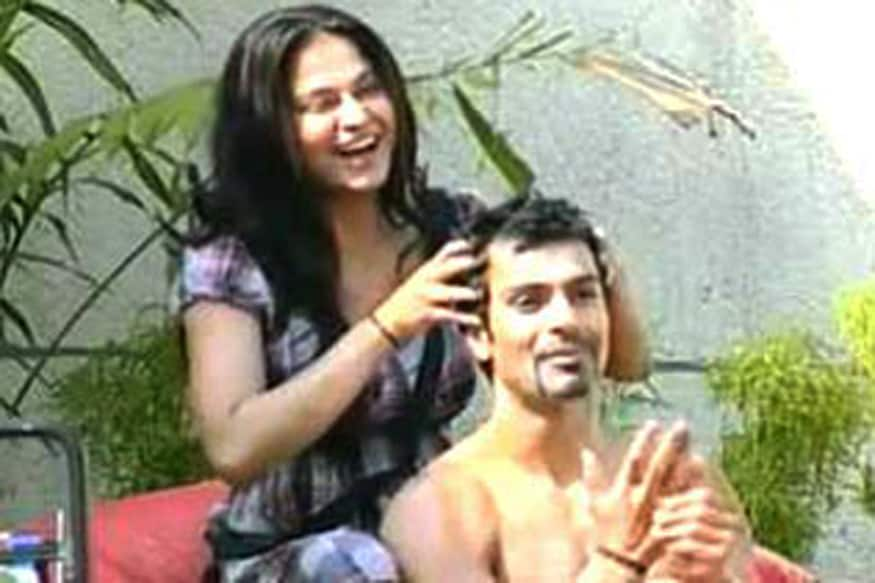 Image Courtesy: Colors TV
Veena Malik, Ashmit Patel:
They may have shocked the viewers by sharing a passionate kiss and getting oh-too-intimate on the show, but they haven't given an official statement on their bond. After a rumoured breakup, both Veena and Ashmit agreed to do 'Supermodel' together.
Image Courtesy: Colors TV
Sambhavna Seth, Raja Chowdhury:
What do you expect when two controversial celebrities - Sambhavna Seth, Raja Chowdhury get attracted? A scandalous love story, right? The two going lovey-dovey irked many viewers.
Image Courtesy: Colors TV
Ashmit Ptael, Sara Khan:
Yes, Ashmit had also kissed Sara Khan in front of everyone during a wrestling game on the show. Agreed, they hit the headlines, and managed to do a film together, but their so-called closeness was just a tactic to build interest levels.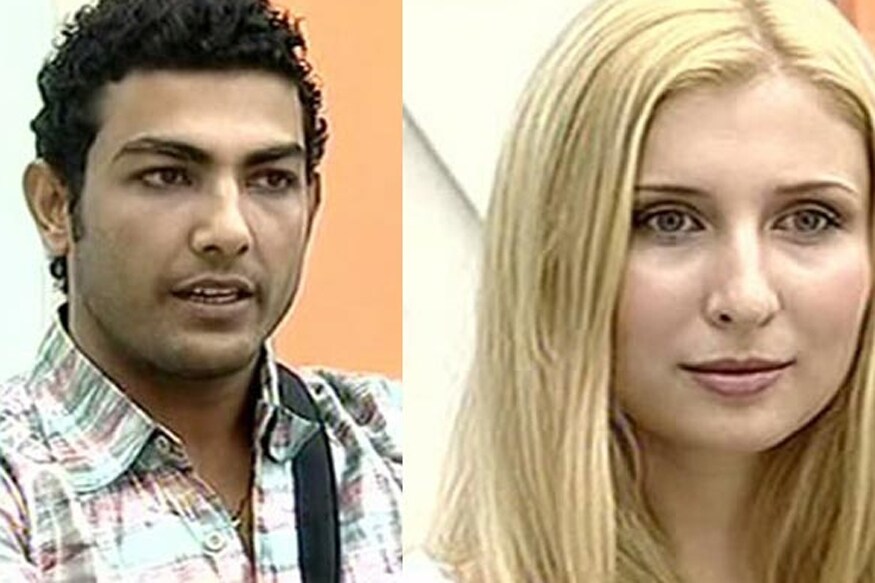 Image Courtesy: Colors TV
Pravesh, Claudia Ciesla:
Both used the third season of the reality show in the best possible way. Pravesh, who would croon songs for Caludia and help her learn Hindi, never looked serious about their bond. As expected, Pravesh told media persons that Claudia was just a friend. Since their romance came across as a publicity gimmick, the viewers couldn't have expected anything positive out of their bond.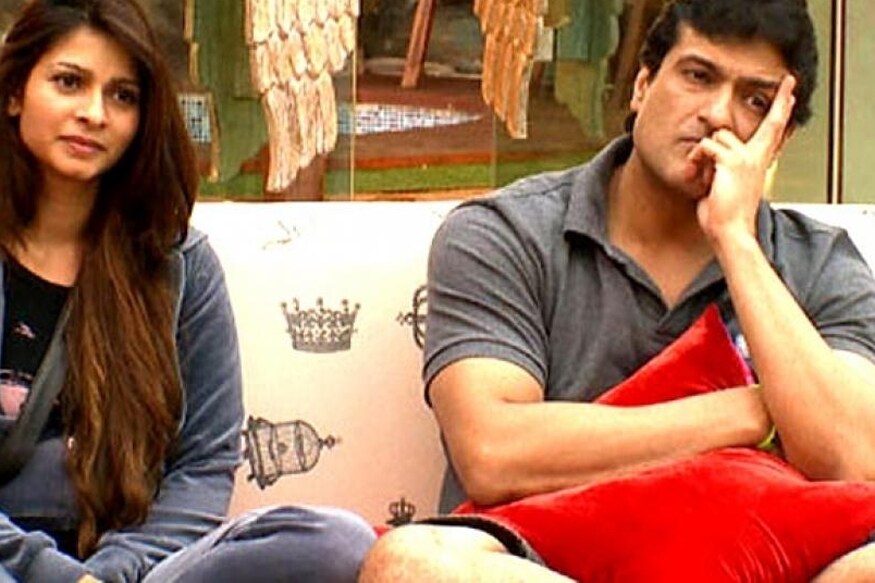 Image Courtesy: Colors TV
Tanishaa Mukherji, Armaan Kohli:
A lot was said about the closeness Tanishaa and Armaan share. While their detractors were happy taking potshots at them, Shilpa Agnihotri had told in one of her interviews that Tanishaa was using Armaan to gain support. According to what she said in her interview, the two would never meet each other, so taking the relationship to the next level was out of question.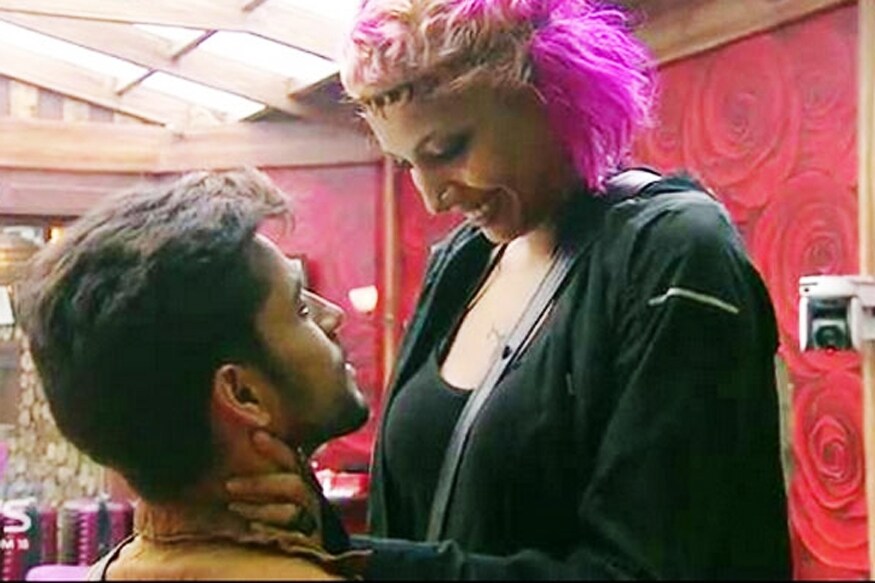 Image Courtesy: Colors TV
Diandra Soares and Gautam Gulati:
Gautam and Diandra made headlines for the chemistry they shared on the show. They even created a stir when they shared a passionate kiss in the bathroom. But did it last for long? Gautam had admitted during one of the tasks on the show that they were 'just friends'.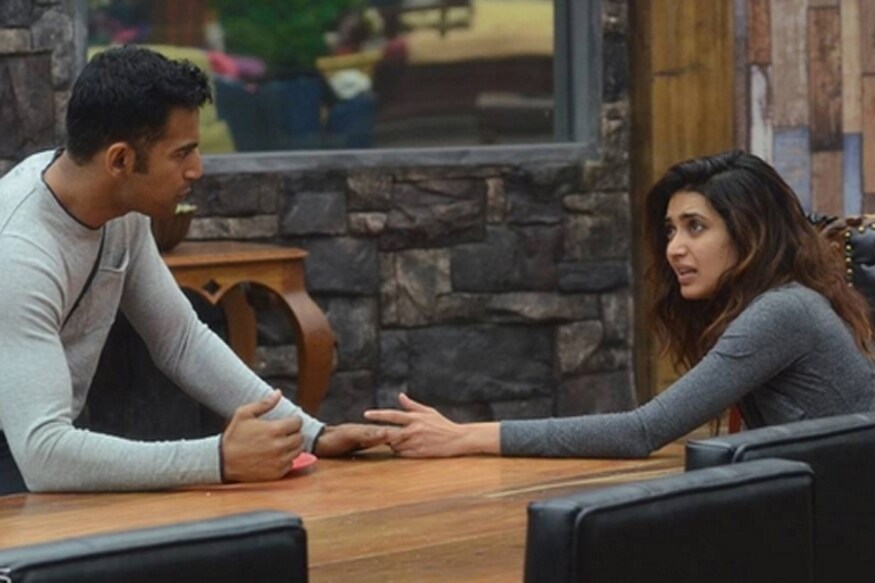 Image Courtesy: Colors TV
Karishma Tanna and Upen Patel:
UpMa was how this adorable couple was referred to! Karishma Tanna and Upen Patel had participated in the dance reality show, Nach Baliye 7 and the two also got engaged. But when we thought they would take the relationship to the next level, Upen announced their decision to part ways.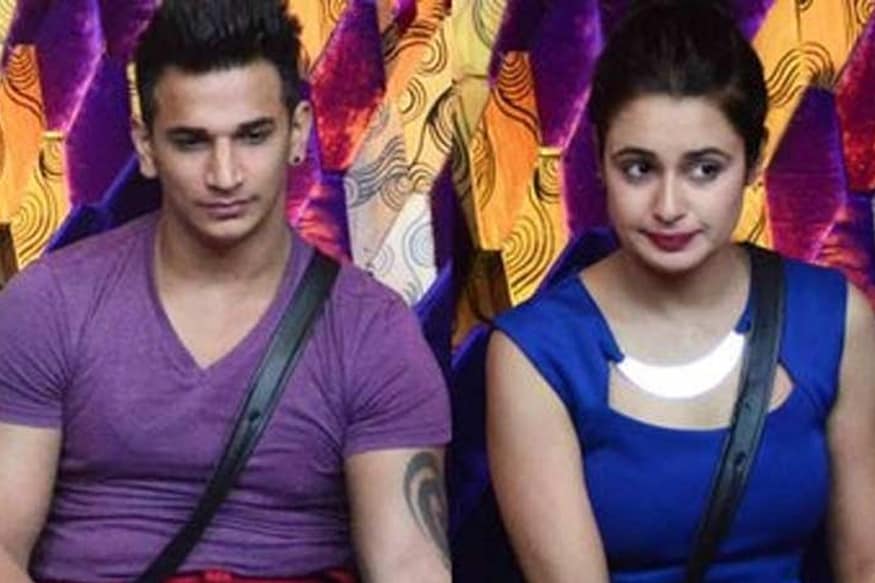 Image Courtesy: Colors TV
Yuvika Chaudhary and Prince Narula:
Prince showed no qualms in expressing his affection for Yuvika Chaudhary. After a few highs and lows, the two recently got engaged to each other.
[caption id="attachment_1878189" align="alignnone" width="875"]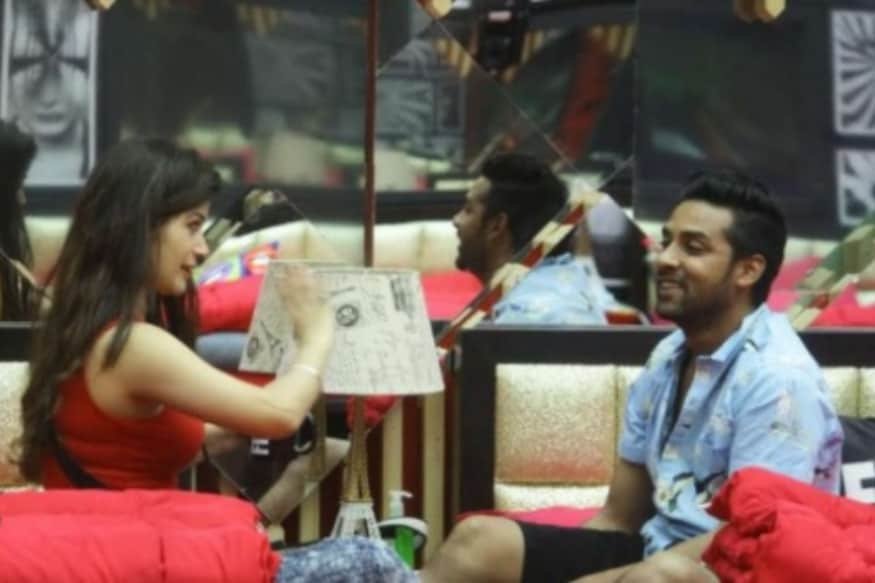 Pneesh Sharma, Bandigi Kalra
The two certainly became one of the most talked about contestant last season. They crossed the line when the two were caught getting cozy in bed on the show. Their romance did raise the show's TRP but made host Salman Khan extremely unhappy with the way the two conducted themselves inside the house. They two also shot a music video recently.
Read full article