GET Stock

Quotes


Behen Hogi Teri is a Fun Film; Don't Want to Hurt Sentiments: Rajkummar Rao on Poster Controversy
The first poster of the film featuring Rajkummar Rao as Shiva is said to be the cause of the upheaval of the religious group.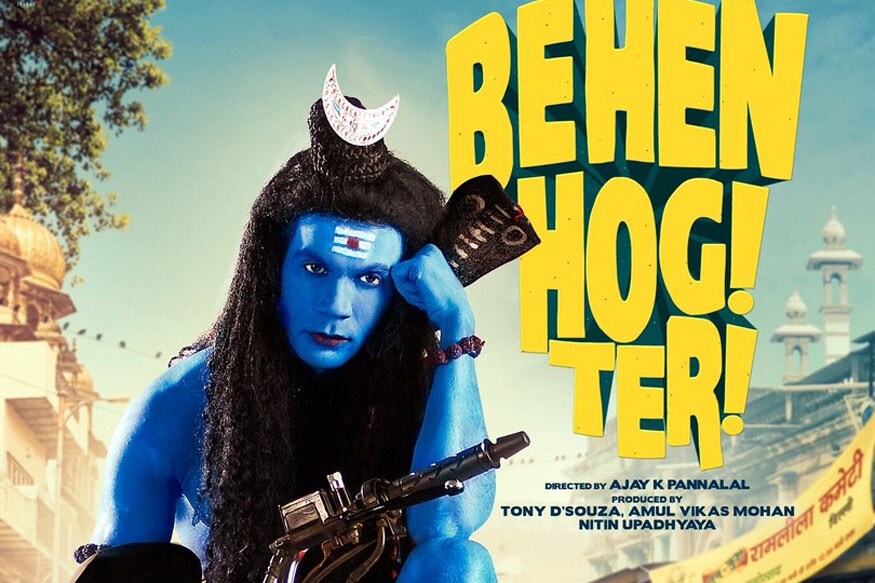 Image Courtesy: Twitter
Actor Rajkummar Rao's upcoming Behen Hogi Teri might have been slammed for 'hurting' sentiments of a religious group members, but Tony D'Souza, Nitin Upadhyaya and Amul Mohan – the makers continue to state that their motive was just to entertain the viewers. They even stated that they wouldn't bow down to 'bullying'.
In a statement that was recently issued, it was clearly mentioned that "India is a democratic country and like everyone we too have a freedom of speech. The last few days have been stressful to put it mildly. A teaser poster release only digitally has become the fodder for some people to gain mileage. We obviously didn't want to hurt religious sentiments but the way this all transpired has truly let us all down and deflated. We are new producers but all three of us (Tony D'Souza, Nitin Upadhyaya and I) have been a part of this industry for eons. Movies are a scapegoat in this country, but this situation has been uncalled for to begin with. Our poster wasn't put out in front of cinema halls across the nation, the CBFS has also passed the movie. But still it's so easy for anyone to have their way which is truly shocking. We hope our stand of not bowing down to this bullying goes on a big way."
On being asked for his reaction to the ongoing controversy, Rajkummar said, "I felt sad and unfortunate about what happened. Our legal team is taking care of it. I'm glad they are out. We all are busy promoting the film and telling people that we are not here to hurt sentiments. It's a fun quirky film and there is nothing wrong with it."
Popular for his intense performance in films like Shahid, Citylights and Trapped, Behen Hogi Teri is the first time wherein Rajkummar has tried the comedy genre.
Also Watch
| Edited by: Divya Pal
Read full article